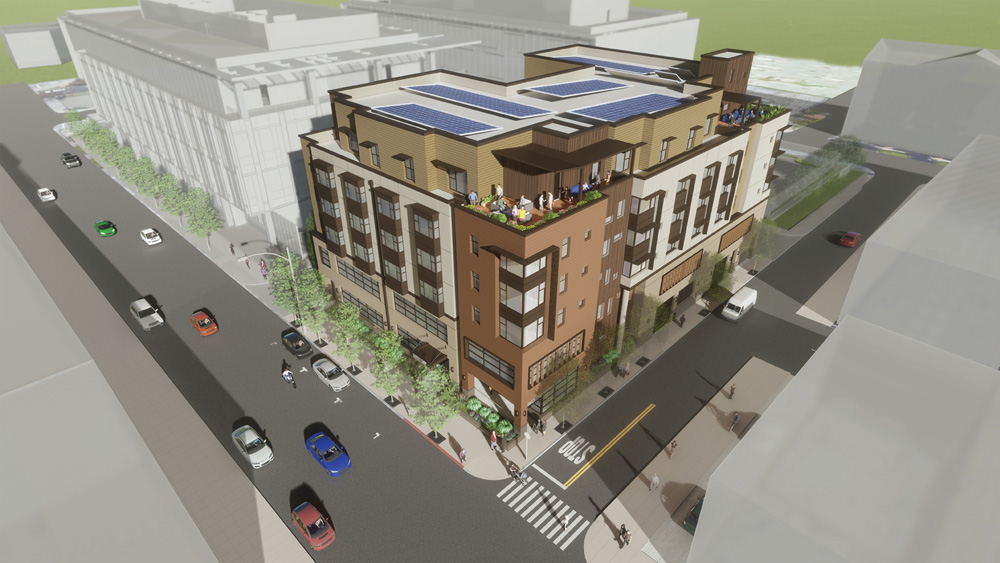 Vivalon—a name meant to project life, vitality, longevity, energy and connection—is the beginning of a bright new chapter for the Marin County entity formerly known as Whistlestop. Established as the Marin Senior Coordinating Council in 1954, its initial role was to provide transportation, help fill nutritional requirements and offer advice and social connections to older adults. It filled an important niche, but as Marin's aging population grew, so did its needs. By 2010, it was time to reinvent Whistlestop, and the quest began to find a new home with the capacity to provide affordable housing for seniors as well. It's taken time, but now, the dream is getting closer to reality. As the result of a productive community partnership with BioMarin Pharmaceuticals, Inc., its downtown San Rafael neighbor, Vivalon has acquired the property it needs for the construction of a brand-new Healthy Aging Campus and expects to break ground in March.
Evolution
Vivalon is currently located on Tamalpais Avenue in San Rafael, next to the San Rafael Transit Center, a short distance from U.S. Highway 101. About 10 years ago, staff members realized that SMART would be right outside their building, and at the same time, they recognized the need to upgrade and also wanted to offer affordable housing. They began a search for a new site, but it turned out to be unsuccessful, and renovating the building they already had wasn't practical because it was too small. Meanwhile, in 2012, BioMarin Pharmaceuticals Inc. leased space in the nearby San Rafael Corporate Center on Lindaro Street and moved its headquarters from Novato to downtown San Rafael. In 2014, it purchased the property, which included a vacant lot on Third Street that had once belonged to PG&E, and inspiration struck. The nonprofit approached BioMarin and asked if the company could provide space for a new building, according to Vivalon CEO Joe O'Hehir. "After discussion, we realized we had a win-win situation," he recalls.
BioMarin was founded in Marin County in 1997, and it produces orphan drugs—medicines for rare genetic diseases that often afflict fewer than 5,000 people worldwide, most of them children. It sells medicines in more than 70 countries and is one of the county's largest and fastest-growing employers.
The joint partnership with Vivalon involved a parcel exchange, resulting in a donation of more than $1.2 million by BioMarin. This parcel exchange allows for the relocation of Vivalon and the construction of 68 affordable-housing units for seniors—in a highly desirable location close to downtown businesses and within minutes of walking to the San Rafael SMART station. "We're growing, and it's good for the city to grow as well," says Debra Charlesworth, vice president, corporate communications at BioMarin, explaining that the result will bring both economic and cultural vibrancy for the community. BioMarin has plans for its own building on the same site, though the company has not yet set a date for construction to begin.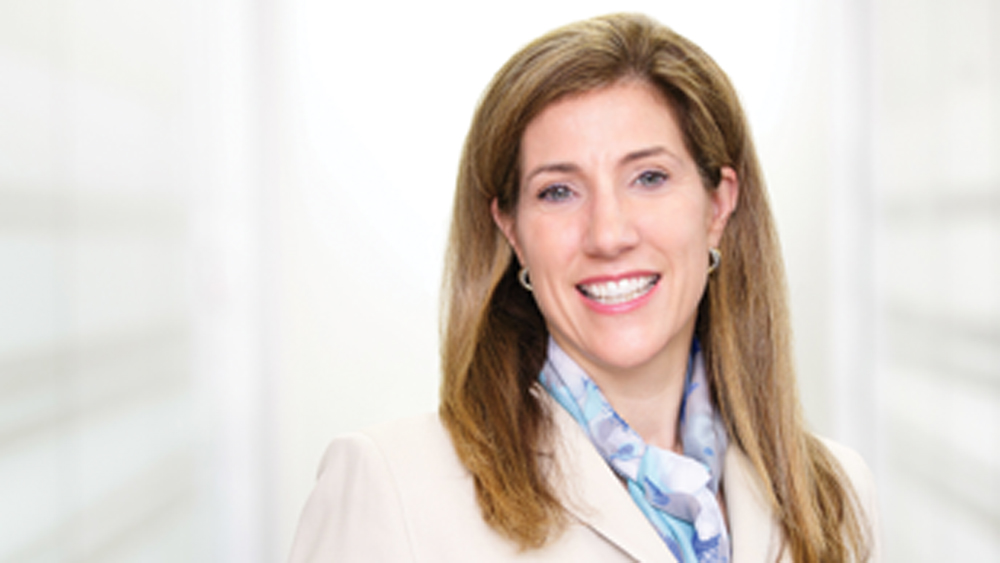 For Vivalon, it means 15,000 square feet of space to create a Healthy Aging Campus with affordable housing for seniors. "We've got this wonderful new site," says O'Hehir, noting that Vivalon and BioMarin could align their incentives and needs in a model community partnership that includes a multimillion-dollar biotechnology company and a nonprofit organization, and it will yield substantial benefits for both.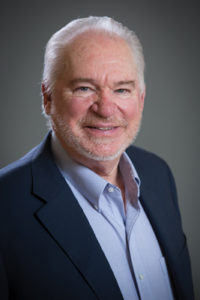 Once the transaction was complete, environmental remediation of the Third Street site was required because PG&E had used it as a manufactured gas plant, thus contaminating the soil. "PG&E was responsible for taking it from a brown site to a clean site," says O'Hehir, who explains that the work required major excavation to dig deep, remove the affected soil and replace it with clean soil. "They did a good job," he says, but it was only phase one, and BioMarin followed with phase two to prepare the site for construction. The work involved further removal of impacted soil, installing site shoring to reinforce the walls of the excavated areas and restoring the site with soil compaction, grading, repaving and landscaping. It took more than a year, and a large white tent covered the site to protect the community. "That was a significant investment on our part," says Charlesworth, reporting that phase two cost $16 million, and while it benefitted Vivalon, the project also contributed to San Rafael's economy, with funds spent locally on meals, lodging, coffee and other expenses topping $8 million.
Vision
Affordable housing for seniors is an increasing demand in Marin County, where one in four residents is older than 60. It was a key component of the vision for a Healthy Aging Campus from the beginning. However, it was clear that space was limited at the Tamalpais Avenue site. They were limited to just 40 units. "We were struggling with the number of housing units we could offer," says O'Hehir. The new site, however, allows them to expand the number significantly to 66 units, which will house around 100 residents. It also allows Vivalon to move to an area closer to downtown San Rafael and the amenities it offers.
"By moving away from a congested area, we ended up in an area that's more accessible and has parking around it," he says. The new building will be just a block away from Kaiser Permanente Downtown San Rafael Medical Offices for residents who are members, and it will be close to Fourth Street businesses, which include stores, restaurants and a cinema. O'Hehir says older adults do better in an urban setting, so the location is ideal, because they can walk to many places. In addition, public transit is convenient if they need to go farther, and they can get a lift from Vivalon Rides, as well. Plenty of public parking is also available nearby for people who visit to participate in Vivalon's programs and use its services or to see residents.
Award-winning-architectural and urban-design firm Van Meter Williams Pollack LLP designed the sustainable six-story building, which will house a Healthy Aging Center with an onsite integrated care clinic and spaces for a variety of activities on the first two floors. The goal is to create a modern health hub that will support both the medical and social needs of older adults. The integrated care clinic will provide services such as chronic-disease management, podiatry, ophthalmology, behavioral health, vaccinations and medication management, as well as support services to allow independent living so seniors can remain in their own homes.
In addition, the lower floors will include amenities such as community rooms, a computer center, a resource center, a library, classrooms, offices and landscaped courtyards. The four upper floors will contain 66 affordable one-bedroom and studio units for older adults with incomes less than 60 percent of the area's median household income, which was $126,373 in Marin County in 2018, according to Data USA. It will also have one apartment for a manager, making a total of 67 units. The San Rafael City Council unanimously approved the development on March 23, 2020, and opening is projected for 2022.
Development
A successful project requires the experience and expertise of a developer, and in 2013, as the concept for the Healthy Aging Campus started to take shape, Vivalon selected Eden Housing, a nonprofit organization that has a track record of success in developing and managing high-quality affordable housing for low-income families, seniors and disabled individuals. It began in 1968 in Hayward, when a group of volunteers recognized the need for fair housing and rehabilitated six homes in Oakland for six families. It has since developed more than 7,500 affordable homes in 45 cities.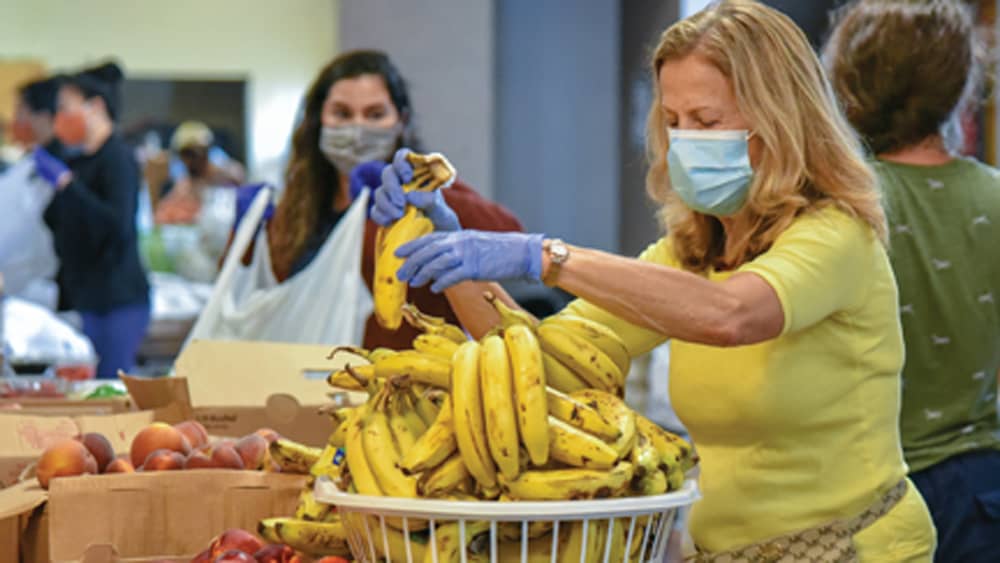 "We spent about two years looking at all the affordable housing developers in the Bay Area and kept coming back to Eden. They're very experienced in project development," says O'Hehir. Eden Housing also developed Warner Creek Housing in Novato, for example, which O'Hehir describes as "terrific." The Healthy Aging Campus will be their third project in Marin County, and they also have properties in Sonoma County. O'Hehir points out that housing development is complex and needs staying power, and Eden could handle all the technical aspects of development and deal with the challenges. Construction should take about 18 months, when the $48 million financing of the project is completed. Eden will own and operate the top four floors, which include the 67 units of housing.
The bottom line
While Vivalon is largely known for its services for older adults, it helps others in need as well. "We focus in on those vulnerable populations," says O'Hehir. One of its most popular services is transportation for developmentally-disabled adults, so they can travel to facilities such as the North Bay Regional Center in Santa Rosa to participate in activities and access services. Many are unable to use public transit, and Vivalon Rides picks them up in San Francisco, Marin and Sonoma counties and takes them to their day programs and returns them to their homes later. It also provides medical transportation for MediCal patients, who tend to be low-income, or members of other marginalized populations. "If they can't get to their doctor, they're not going to get the health care they need," he says. They trust Vivalon Rides, however, so they can get where they need to go safely.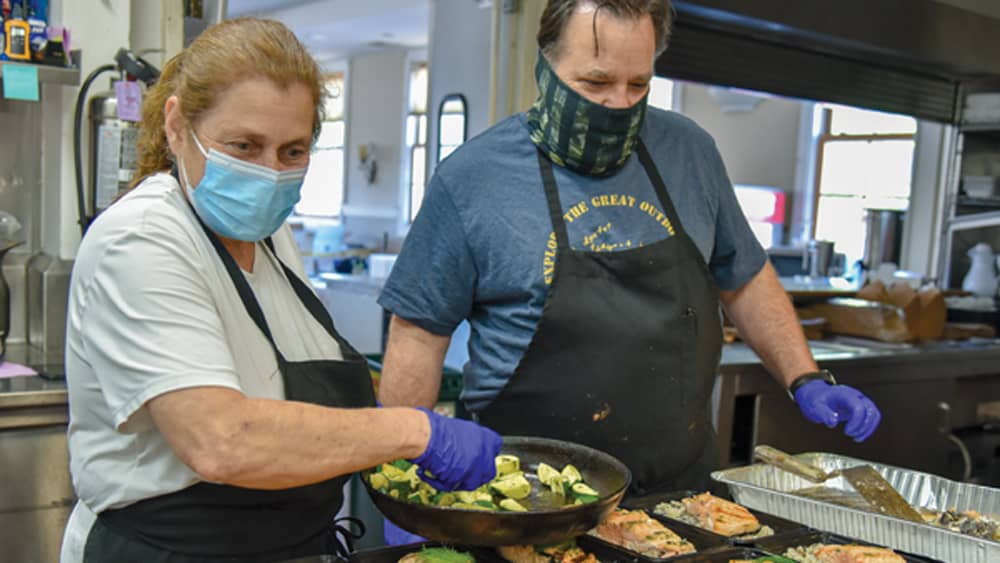 Additionally, the nonprofit generates about $1 million from transportation contracts such as those with Marin Transit, Golden Gate Bridge Highway and Transportation District and the Transportation Authority of Marin, among others. O'Hehir explains that when Vivalon can charge for its services, it does. It's a way to generate a stream of income to fund its multiple community programs. "We're about a $12 million nonprofit," he says, adding that Vivalon also receives funding from the Marin Community Foundation, among other organizations. "We've been supported by them since they've been in existence." Private individuals also make donations, and the financial support from these various sources make it possible for Vivalon to offer services at low cost.
O'Hehir observes that most of the services other agencies offer are for children and low-income families; however, Marin County has a large population of older adults who need assistance as well, and the number is expected to grow. A Marin Grand Jury Report in 2018 stated that 27 percent of Marin residents were older than age 60, and it predicted that the number would increase to 34 percent in 2030 and peak at 38 percent in 2040. "We serve people up to 100-plus. We look at our responsibility as aging equity," says O'Hehir. He points out that people are outliving the health-care system, and he believes the kind of care Vivalon will provide could be a new national model that provides medical care and meets social needs "There's so much need for our aging population, and it needs different models. We've come up with a new model of care that will allow them to be part of the community as long as they live. We're very excited about this Healthy Aging Campus."
BioMarin is pleased that it could contribute, especially to a neighboring nonprofit such as Vivalon. "We know and care about our neighbors," says Charlesworth. "We're very proud of this pioneering partnership. This is an innovative mixed-used development," she says, adding that the Healthy Aging Campus has provided a way for public and private entities to collaborate on projects that have long-term benefits for both. "It was a lot of people coming together in a thoughtful way to help downtown San Rafael flourish."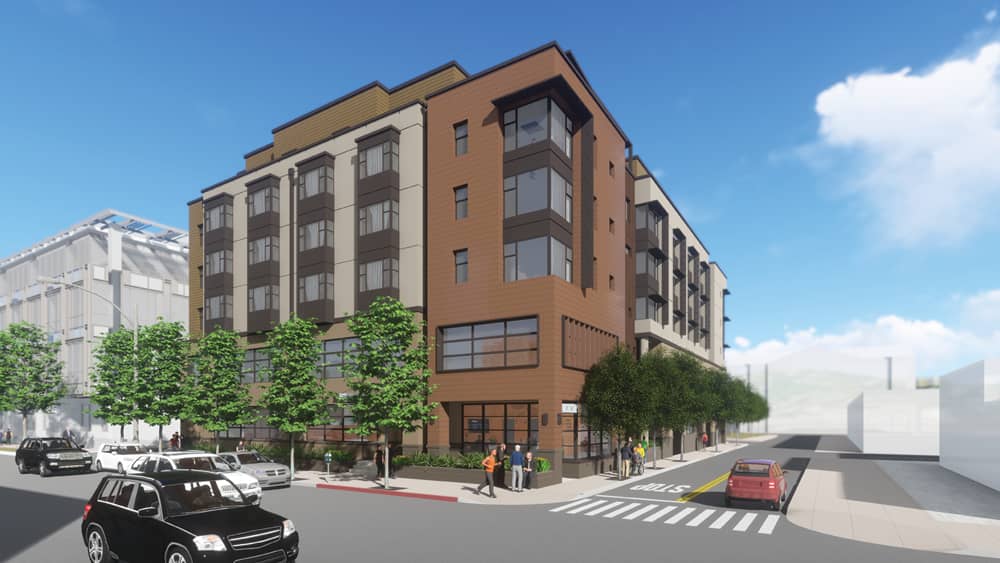 At its heart, Vivalon's work is to allow people to lead satisfying lives in their later years, stay in their own homes and age with grace and dignity. "Many times, services and programs change over time, ours have stayed the same," says O'Hehir. As a result, many older adults can stay in the community instead of moving away. The Healthy Aging Campus will allow Vivalon to continue its mission, but in a bigger and better way. It's the result of generosity, dedication and a sense of community, and shows that when neighbors work together for the common good, things that once seemed impossible become attainable, and great things happen.