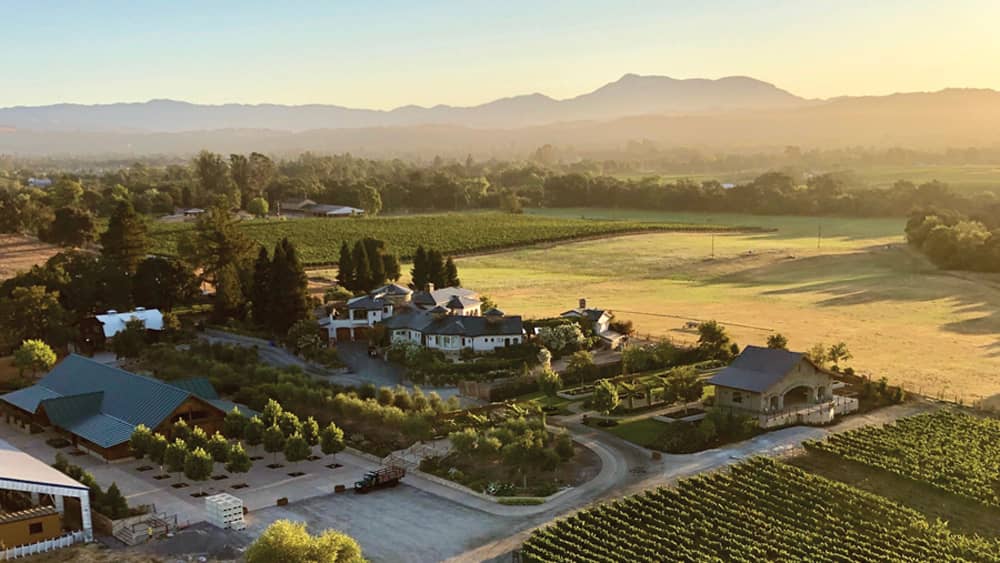 In French, bricoleur means one who starts building something with no clear plan, adding bits here and there, cobbling a whole, while flying by the seat of their pants. So it seems only fitting a winery named Bricoleur Vineyards that intended to launch in the midst of a pandemic, might have an edge in flying by the seat of its pants. (For those who love words, this is known as an aptronym—a name that aptly or mysteriously is suited to its owner.)
The proprietors, Mark and Elizabeth Hanson and Sarah Hanson Citron, planned to open their Russian River Winery Barn & Tasting room in early May last year, but then the coronavirus arrived and everything changed. The timing was hardly ideal for a winery that was launching with the mission to "bring people together to reconnect, savor life's simple pleasures and create joyful memories." The Hansons delayed the grand opening, and adapted accordingly by offering outdoor, socially-distanced wine-and-food experiences, beginning Memorial Day weekend and throughout a challenging first year in business.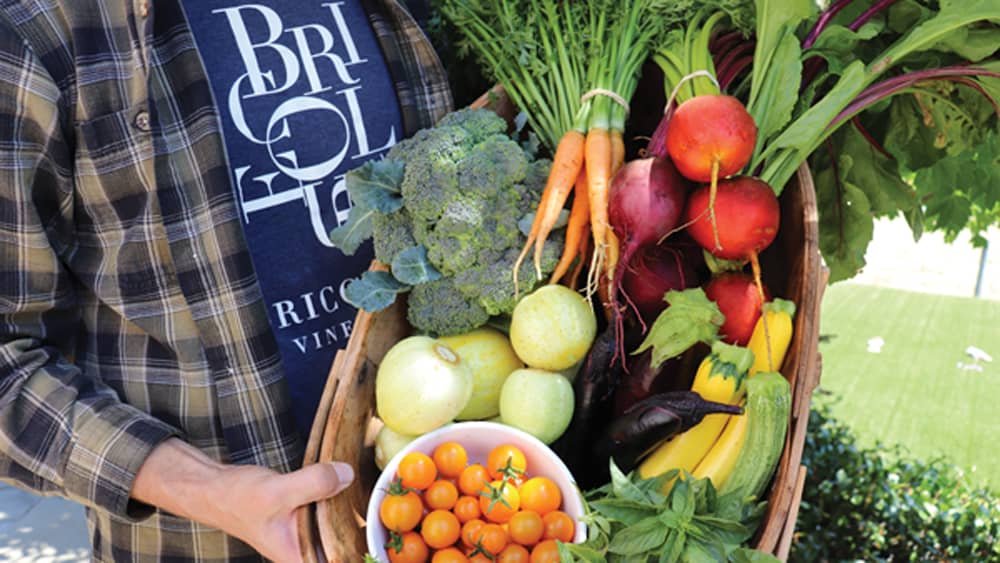 When it reopened for outdoor seated tastings in late January, true to form, the winery pulled a bricoleur, offering wine and food to-go. Call it flying by the seat of your pants, or just plain luck, the concept is genius. "We're all about community, and we wanted to find a way to cook for our friends and neighbors and still 'entertain' to a certain extent, even when we couldn't host them at the winery," says Mark, founder and CEO. "It's been fun to see people when they pop by to pick up their lunch or dinner to-go. "We've missed everyone, and we're excited to welcome folks back to the estate as things continue to open up."
So on a recent Friday evening, I placed an order for one of my favorite Italian comfort foods—a mushroom spinach lasagna, which would be delivered to my doorstep, along with a bottle of 2018 Estate Chardonnay, garlic bread and a salad kit ($88, serves up to 4 people, 2 very generously). And voila within minutes of arriving home, dinner for two was almost ready. My doorbell rang and I was presented with a package and the entrée, which was ready to be heated in the oven, along with a sheet of instructions.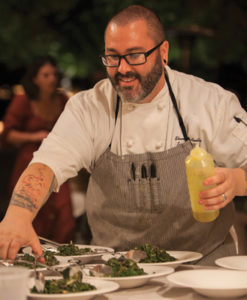 I chilled the wine, popped the lasagna in the oven and set the table for two. While dinner was cooking, I watched the sun set on the day from my balcony, thinking bake-at-home lasagna is really the way to go, thanks to Chef Shane McAnelly and his team.
By the time Alex arrived for dinner, the kitchen was infused with the bubbly goodness of baked lasagna, and I'd already uncorked the bottle of Chardonnay. While we sipped our wine, I baked the garlic bread in the oven (cut side up, 8 to 10 minutes), pulled the lasagna from the oven to let it rest before slicing and serving, then tossed the greens in a glass bowl with the balsamic vinaigrette.
Within minutes, we sat down to enjoy a gourmet Italian dinner for two in the flickering glow of candlelight. The pasta is made from scratch, and layered with maitake mushrooms, spinach, tomato puree and a rich béchamel sauce and mozzarella cheese. What I love most about this dish is the rich, creamy sauce and cheese, and the garlic bread is the perfect vehicle for dipping. The lasagna pairs perfectly with the 2018 Estate Chardonnay, which has lovely aromas of bright fruits—tangerine and apricot—followed by notes of toasted oak. It has a nice structure and offers that lush mouth-feel of a good Chardonnay. The salad is perfection in its simplicity—garden fresh greens tossed with radicchio and sliced radish.
There are five superb cook-at-home options, each paired with a fine Bricoleur wine such as the Gnocchi Bolognese paired with the 2018 Estate Pinot Noir, or the Ricotta and Herb Gnudi, paired with the 2018 Unoaked Chardonnay.
As we await for the world to return to a sense of normalcy and we can once again gather with friends and family, check out the wine and food to-go options at Bricoleur Vineyards. If you're looking for a great escape, book a seated tasting at the winery and sip fine wine and enjoy the delectable creations of Chef Shane and his culinary team, then roam the grounds, which include ponds, olive groves, rose gardens. Or, if you're inclined to stay home, go online and order in—dinner is just a click away.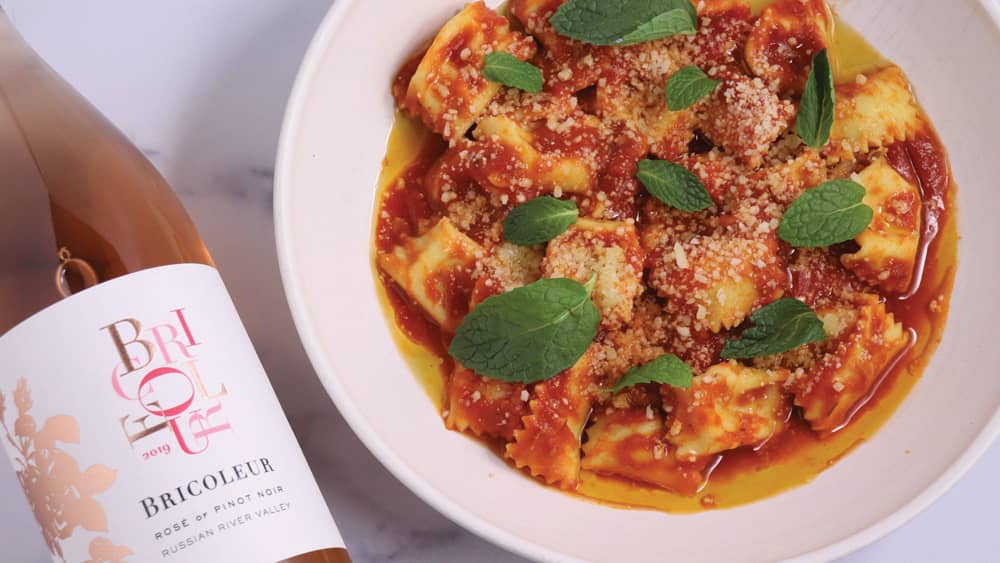 Bricoleur Vineyards
Offerings: Wine & Food To-Go
Address: 7394 Starr Road, Windsor, Calif. 95492
Phone: (707) 857-5700
Website: bricoleurvineyards.com
[Photos courtesy of Bricoleur Vineyards]