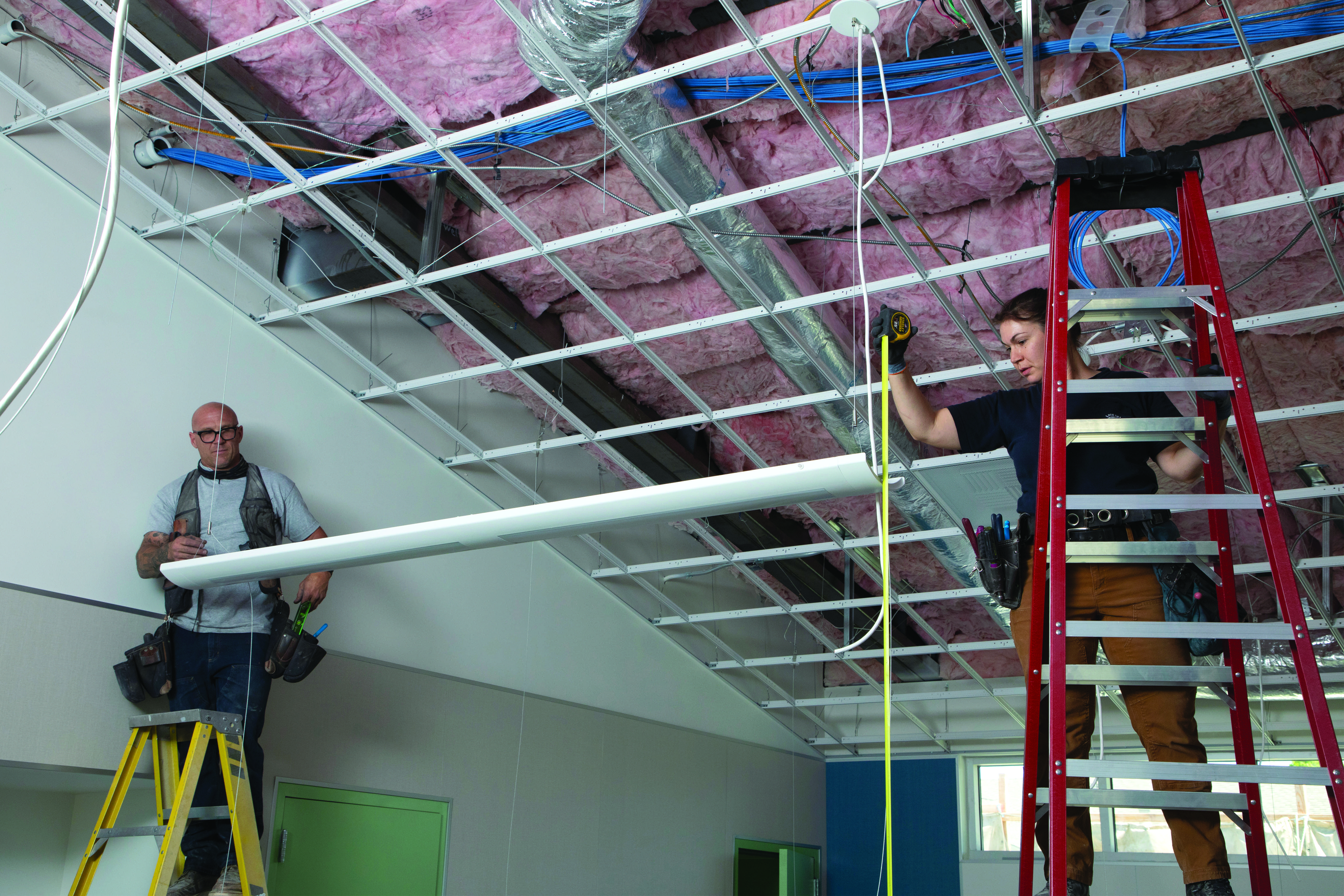 If you were a recent high school graduate with a choice of going into serious debt to attend a four-year college or beginning a construction apprenticeship that will have you earning decent, living-wage dollars and benefits within a few months, what would you do?
For many young people and military service members returning from active duty–– especially those of color––the choice is easy. A tally of recent statistics reveals that as many as two-thirds of California's construction apprentices are people of color. Additionally, most construction apprenticeship programs, known as "joint" apprenticeships, will train an increasingly large number of females: approximately 97%.
As we know them today, apprenticeship programs in the construction industry were first established after World War II, according to Augie Beltran, director of public and governmental relations for the Northern California Carpenters Regional Council. "Before that, a person would go to a construction site and get placed with an employer. But after the war, becoming an apprentice carpenter took on a more formal structure. In fact, the majority of all construction in California after World War II was union-built, and that continued right up through the 1980s."
Classroom and on-the-job training
The United Brotherhood of Carpenters represents a wide spectrum of skilled laborers. In addition to carpenters, it includes acoustical installers, drywallers and lathers, hardwood floor layers, insulators, millmen and cabinet makers, millwrights, modular systems installers, pile drivers, scaffold erectors and shinglers.
"Most people, when they think of carpenters, think of wood and hammers and nails," says Beltran. "But we are considered the master crafts because we do 90% of the work that goes into constructing a building." The union, he says, is affiliated with the international body, the United Brotherhood of Carpenters, based in Washington, D.C., representing the U.S. and Canada, and has been around in some fashion since 1882.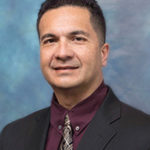 "We expect them to also be good employees who put in eight hours of quality work each day on the job site," says Beltran. "That's why in the first classes we teach them responsibility to the industry and emphasize saving money and handling it wisely."—Augie Beltran, director of public and governmental relations for the Northern California Carpenters Regional Council
Beltran says his union is divided into two regions, northern California and southern California, with Kern County as the boundary. There are more than 6,000 apprentices in the carpenters union in the northern part of the state, and between 9,000 and 10,000 in the southland. "In the North Bay we have about 800 apprentices who are affiliated with Local 751 in Santa Rosa and Local 35 in San Rafael.
"Today, our students, whom we call apprentices, are indentured for four to five years. The word 'indenture' is a bit antiquated but is still used," he says. "They go to school on a quarterly basis and after four years they receive their 'journey' level. That word is used because most of them literally journey to where they go to work. We are trying to be more gender-neutral in our language because we are bringing in a lot more women students from rural and metro areas."
Apprentices in the carpenters union are expected to attend the required classes and work on job sites when the opportunity presents itself. "They go to their first class, which is an orientation that teaches safety and OSHA regulations, and we also school them about keeping a savings account, explain pensions, and what they owe to their employer, because many of them are young and need to learn a few basic life skills.
"We expect them to also be good employees who put in eight hours of quality work each day on the job site," says Beltran. "That's why in the first classes we teach them responsibility to the industry and emphasize saving money and handling it wisely."
Ascending to journey level
Apprenticeships, he explains, are wholly paid for through the specific apprenticeship program a student is enrolled in. These are funded by a joint labor management trust, administered by trustees who are both labor and management representatives, and separate from the union itself.
"For all members, for every hour a person works, a defined contribution is put into funding the apprenticeship program, and that amount is negotiated in collective bargaining agreements and depends on the current contract," says Beltran. "The collective bargaining agreement currently in force is effective through 2023."
Under the existing contract, a brand new carpenters union apprentice starts at $32 per hour, with the hourly wage gradually increasing as they finish each level of their training, he says. After three months of work, they earn health insurance and pension benefits, an annuity account and vacation pay. After four years, they can earn the top of the scale–– $52 per hour.
Once all classes have been completed and the apprentice has fulfilled the work units required, that person ascends to journey level. "Their education has already been funded by the union membership at large through collective bargaining contributions. When the student graduates from any apprenticeship, the only debt they may have is the shiny new pickup truck with all the bells and whistles that we told them not to buy."
But even when they graduate to journey level, education doesn't stop. "New products are always coming online and the apprenticeship conducts training on how to use them," says Beltran. "This keeps the workers up to date and earns them a certification they can also receive right on the job site."
The flagship training center for the carpenters union is the Carpenter's International Training Center in Las Vegas, Nev., comprising 1.2 million square feet under one roof, which includes 400 dormitory rooms and two hotels. "Together with the construction industry, we work with educators from the University of Arizona and Cal Poly University in southern California to develop carpentry-based curriculum," says Beltran. "One example is a program called Career Connections that we share with community-based organizations and high schools in northern California. Closer to the North Bay we have four apprentice training sites, with the nearest being in Fairfield."
Helmets to Hardhats
Cherie Cabral, secretary-treasurer of North Bay Building and Construction Trades, says there's been a steady uptick in the number of construction apprenticeships in the state of California. "When we came out of the Great Recession, we had about 60,000 apprenticeships, and now it's close to 90,000. There are approximately 600,000 apprentices nationwide, and a good portion of those are in California. So we carry about one-sixth of the capacity of apprentices in the United States, with the next highest numbers coming out of Texas, Pennsylvania and Ohio."
One avenue into a construction apprenticeship is through the Helmets to Hardhats (H2H) program, which is administered in Washington, D.C., by the Department of Veterans Affairs and funded by the building trades. "Through our various union locals, we've placed more than 8,000 military service members in California from H2H," says Cabral.
"Sometimes the veteran picks a particular trade or is absorbed into an apprenticeship program based on their skills coming out of the military. Some choose to start over and select another trade. They can also be accepted at journey level, if they have all the necessary skills. For instance, if they helped maintain heavy equipment in the military, they could be absorbed into the operating engineers union as a mechanic."
Cabral sees the H2H program as an "express lane" for veterans wherever they fit best. "Veterans have more maturity than someone right out of high school, too. In fact, the average age entering most construction apprenticeships is 26 to 27."
Reaching future apprentices
The International Brotherhood of Electrical Workers (IBEW) Local 551 receives about 300 applications each year for its apprenticeship program. "We're not hurting for applicants, but in a normal year we will accept 15 to 30 apprentices, depending on if we conduct one set of classes or two," says the local's business manager, John McEntagart. The IBEW operates the Redwood Empire Electrical Training Center in downtown Santa Rosa. (With COVID restrictions being lifted this summer, McEntagart says in-person classes are likely to resume this fall.)
"An apprenticeship is the original four-year degree. That apprentice is also building a retirement fund and receiving full health insurance benefits."—Cherie Cabral, secretary-treasurer of North Bay Building and Construction Trades
"A lot of people don't understand what our union is and what we do, so we go to career fairs and to middle and high schools to give our presentations to young people who are still deciding what to pursue for a career," he says. "Most of them think they have to go to college because they've heard that all their lives and fear they are doing something wrong if they don't want to go to college."
It's hard to decide something like that when you're only 16, he adds. "So we explain that there's nothing wrong with choosing another option, such as going into the construction trades. We encourage them to enjoy themselves for a few years and when they get serious about learning a trade to come see us, because they won't get a better deal anywhere else."
Cabral is quick to point out to potential apprentices that whether they are an attorney or a tradesperson, before there were four-year universities there were apprenticeship programs. "An apprenticeship is the original four-year degree. That apprentice is also building a retirement fund and receiving full health insurance benefits."
Teaching skills to others
Apprenticeships in the mechanical trades require five years, with two levels reached each year. The mechanical trades include electricians, plumbers, sprinkler fitters, sheet metal workers, HVAC specialists and fire sprinkler installers. "Most of these mechanical trades are math- and science-heavy and require special training," says Cabral.
All the trades are a bit different in how they structure and conduct apprenticeship training, says McEntagart. "Some apprentices go to day school, and for electrical apprentices it's one full week of schooling four times a year and the rest of their time working on job sites. Plumbing apprentices typically attend night classes, and that union requires 216 hours of schooling per year. A certain number of on-the-job hours are also required to reach journey level––for electrical apprentices it's 8,000 hours, and for plumbing apprentices it's 7,200 hours."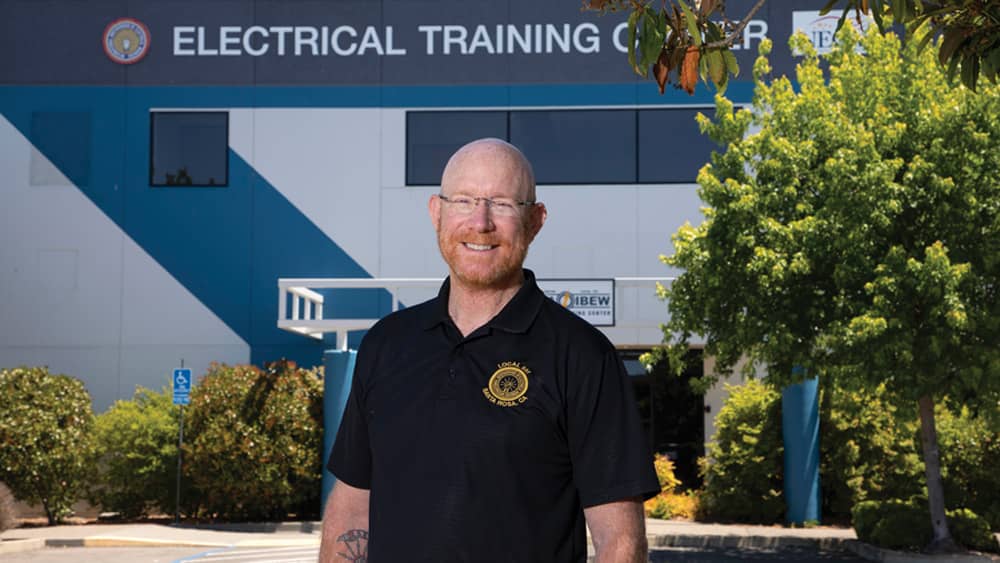 He says once an electrical apprentice graduates to journey level––"what we call 'turning out'"––a graduation ceremony is held and several certificates are awarded. "These new journey level workers can now teach others to be an electrician. When something like that is taught to you and you now have those amazing skills, then you can teach it to somebody else so they can get things right."
Being in the construction trades, he adds, means that a worker's job is always coming to an end. "Our job is to work ourselves out of a job, and when a job is almost over we hope that the contractor has another job lined up for us. We work as efficiently as possible so our contractor-employer can bid another job at the best rate they can get."
No wage disparities
One of the huge benefits about an apprenticeship program, says Cabral, is they are gender- and ethnicity-blind. "Your wages are never in any way, shape or form different from your peers at the same level in the program. There is no deviation in pay. And everyone that reaches journey level also all earn the same––nobody has a pay advantage over someone else.
"For women that's fantastic, because there are still so many industries where women are not paid as much as their male counterparts. With union trades and apprenticeship programs, that disparity is nonexistent. And by and large, you'll be more financially solvent than coming out of college."
Benefits of Apprenticeships
Registered apprenticeships in California's construction industry are critical to ensuring the state maintains a highly skilled and productive construction workforce. Primarily supported by employers and construction trade unions, apprenticeship programs help California contractors recruit, train and retain workers and ensure they will have a stable skilled workforce for the long term.
For thousands of California workers, apprenticeship is the "escalator to the middle class," providing an opportunity to build a family-supporting career that is not dependent on a college degree. With a combination of on-site and classroom training, an apprenticeship offers the opportunity to "earn while you learn" among California's diverse workforce, at no cost to taxpayers.
Construction industry apprenticeships enroll more students than any single college or university undergraduate program in California.
There are two types of construction apprenticeship programs— "joint" programs administered by trade unions and funded by a specified per-hour contribution from participating employers, and "employer-only" programs that are principally funded by voluntary contributions
from employers.
Joint apprenticeship programs train 92% of California's apprentices.
Two-thirds of California apprentices are people of color.
Joint apprenticeships train 97% of female construction apprentices.
Joint apprenticeship invests hundreds of millions of dollars per year in training, while also spending more on training per student than "employer-only" counterparts.
Because of increased wages and lack of student debt, a construction apprenticeship can be a better option for many young people than a more traditional undergraduate program.
Graduates of joint apprenticeship programs earn more money immediately upon completion than graduates of "employer-only" programs.
Source: "Training the Golden State: An Analysis of California Apprenticeship Programs," a report recently published by Smart Cities Prevail, a national nonprofit research and education organization (SmartCitiesPrevail.org) that collaborates with labor organizations, among others, to promote public policies.
Taking Action in D.C.
Within weeks of being inaugurated, President Joe Biden and Vice President Kamala Harris met with labor leaders to discuss the American Rescue Plan, designed to put millions of Americans to work in well-paying union jobs building our nation's infrastructure.
A prepared statement released by the White House in February said, "President Biden has called for the jobs created by rebuilding America's infrastructure to be filled by diverse, local, well-trained workers who have a choice to join a union. This starts by expanding registered apprenticeship programs."
The statement goes on to say that Biden is "reaffirming his commitment to expanding registered apprenticeships to reward work, rebuild the middle-class and connect a diverse workforce to family-supporting, living wage jobs."
This includes supporting recent legislation in Congress called the National Apprenticeship Act of 2021 (H.R. 447), which has passed the House and at press time was still awaiting action in the Senate. The bill was created to expand registered apprenticeships, youth apprenticeships and pre-apprenticeship programs. It's estimated that if signed into law, the bill would create nearly a million new apprenticeship opportunities and generate billions of dollars in benefits for taxpayers.
Biden has also asked the Department of Labor to reinstate the National Advisory Committee on Apprenticeships, while additionally reversing industry-recognized apprenticeship programs, which can have fewer quality standards than registered apprenticeship programs and may threaten to undermine them.
Helmets to Hardhats
One of the most beneficial apprenticeship programs available for our nation's service men and women is Helmets to Hardhats (H2H), which since 2003 has assisted more than 36,000 military service members to move into quality careers and training in the construction industry. H2H is a national, nonprofit program that connects active-duty military service members, veterans, National Guard and Reservists with skilled training and career opportunities, helping them to successfully transition back into civilian life.
According to H2H, most career opportunities offered by the program are connected to federally-approved apprenticeship training programs, with the training provided by the trade organizations themselves at no cost to the veteran. Because the apprenticeship programs are regulated and approved at both the federal and state levels, veterans can use their G.I. Bill benefits to supplement their income while they learn valuable skills and receive on-the-job training.