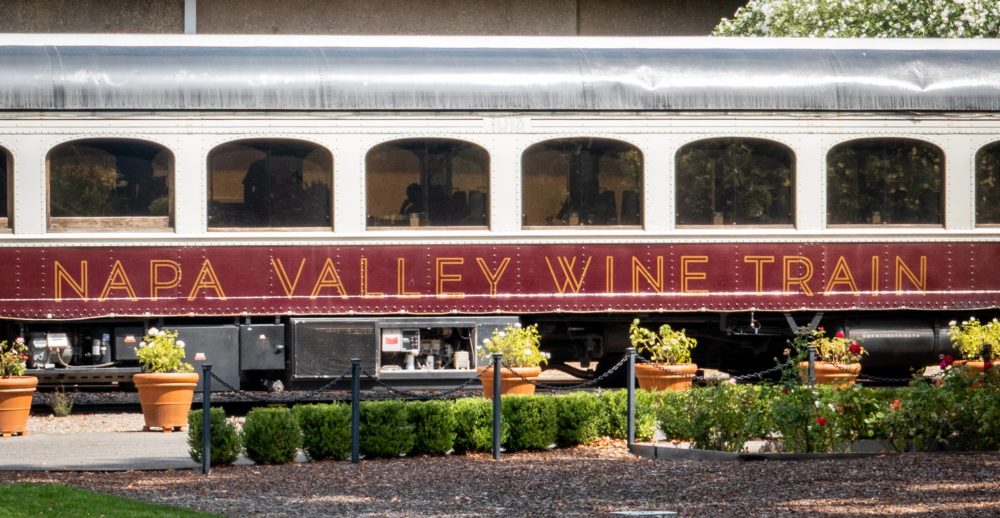 This time last summer, The Wine Institute predicted the California wine industry would lose more than $4 billion in 2020, with Sonoma State University projecting losses of more than 40,000 wine-related jobs in the state. Sales estimates compiled by Nielsen and Sovos showed a 45% drop in on-premise wine sales, not surprisingly given we bounced between purple, red and yellow tiers like a yo-yo. A world away from my early days in Napa Valley, when I sipped my way up and down the wine tasting trail with ease and frequency. As my time here marched forward, tastings went from weekly, to monthly, and then only when friends and family visited. Cut to COVID era—those token tastings disappeared and gone with them, winery events, which were relegated to virtual status.
Thankfully, 2021 is a bit kinder, the world is opening back up, and if things progress as predicted, the color tiered system will be gone baby, gone by the time this column publishes. All of which inspired me to return to the tasting trail.
The first event I attended brought me to Notre Vu, for a pruning seminar, situated above a beautiful vineyard flanked by the Russian River. The experience felt like an out-of-body experience since I hadn't attended an industry event for more than a year. As is often the case with such gatherings, quips and pleasantries were swapped, but thanks to restrictions at the time, still from afar and with masks up between tastes. But soon enough, the awkwardness of mixing IRL (In Real Life) melted away as viticulturist Patrick Hamilton and winemaker Alex Holman regaled us with factoids about the science and skill behind pruning, which was likened to an architectural process and conversation with the vines. The result—a dance through the seasons.
We started with the 2019 GSM sparkling Rosé, a blend of Grenache, Syrah, and Mourvedre. The vino struck a perfect chord for the celebratory feel of the event and landed with a fruitful burst of apricot and cranberries with a vibrant finish. The 2019 GSM Rosé, offered bright stone fruit flavors, light and refreshing. The barrel-fermented Chardonnay, was a palate pleaser with hints of butterscotch and marshmallow and the 2019 Chalk Hill GSM, was ripe with plum and cherry flavors that lingered.
With my penchant for wine tasting reignited, the following week I visited Clos Pegase, the first winery I discovered when I arrived in Napa Valley in 2011. That experience was punctuated by a meandering stroll through the massive art-adorned spaces. This spring, indoor tasting was still off limits so I was led outdoors to enjoy a delightful Rosé. Other visitors were sprinkled throughout the vineyards, which granted dueling views. A look in one direction was a valley filled with mustard blossoms, while the other revealed a hillside chard by the Glass Fire. While the scenes felt in conflict with one other, the wines stood as a testament to what the valley had endured and the potential for rebirth. The Sauvignon Blanc was ripe with tropical fruit flavors and offered a smooth crisp finish. The Napa Valley Cabernet was equally pleasing with dark berry and cherry flavors and a hint of spice.
My final tasting took me to Hans Fahden, situated at the edge of the Napa-Sonoma border in the Mayacamas Mountains. My husband and I were greeted and invited to relax, taste and roam the idyllic grounds. Early on, we were welcomed by resident Wine Dog calendar stars, Jack and Jill, who socialized with visitors, wags at the ready. The wines were equally open, including the sur lie aged Chardonnay, with tropical fruit flavors and a fresh finish. The Viognier was overflowing with juicy pineapple, creme brûlée and lemon zest flavors, a standout for this scribe. The 2014 Estate Cabernet was ripe with lush blackberry and blueberry flavors that lingered. As we sipped the 2017 Zinfandel (a bounty of juicy red fruits) someone meandered over to pet the pups. It turned out to be longtime proprietor Lyall Fahden, who grew up on the property where he carved out the caves and nurtured the lily pond that adds to the picture-perfect setting. Fahden and his wife, Karen, were the embodiment of Wine Country life, as they spoke with adoration of the land they tend and the visitors that frequent it. Fahden also talked with passion about their "repurposing" project, Sonoma Vinegar. "Wine into vinegar doesn't have to be a bad thing," said Fahden. A sample of the maple apple revealed that it is a very good thing.
As I reflect on the scene at Hans Fahden, which was at once celebratory and serene, as Bob Dylan crooned, "How Does it Feel," in the distance. I have to say it feels good, damn good to see our valley, and the industry that defines it, bouncing back. While 2020 may have rattled our world, the vines and wines rock on.