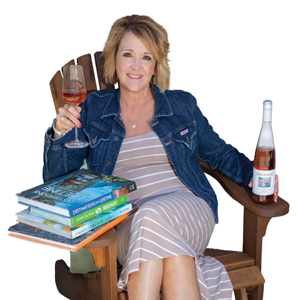 Kathy Goodacre has led the Career Technical Education (CTE) Foundation since its inception in 2013. And in Sonoma County, she is recognized throughout the community for her leadership in student achievement. Kathy, who grew up in southwestern Kentucky, started her career in nonprofit administration somewhat by accident when she first moved to Santa Rosa. Though she graduated with a degree in journalism from Murray State University, she applied for a marketing job with United Way, a decision that set in motion a lifelong career in fundraising programs for local organizations. CTE Foundation became the perfect fit and aligned with a personal passion she realized while raising her own children, Lauren and Nick. She and her husband Matt recognized there are multiple different learning styles in school, and there are numerous paths students may take that can lead to successful and fulfilling futures. Currently residing in Bennett Valley, she loves to spend time with her friends and family, whether at home over a meal she crafted without a recipe, or traveling to hike, ski and explore the outdoors.
What do you miss about Kentucky?
What I miss the most is family for sure. My dad, brother, sister and her growing family all still live in Kentucky, as do many of my cousins who I was very close to growing up. I also miss fresh garden vegetables from the backyard: tomatoes, okra, corn on the cob, etc. And of course the lightning bugs (fireflies).
What's your favorite skiing story?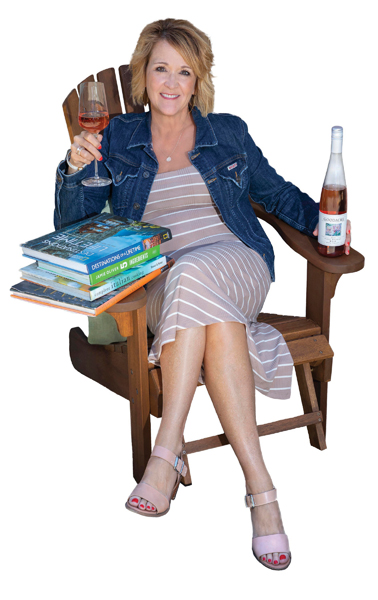 My best skiing experience was in 2019 when I surprised my husband with a short-notice trip to Switzerland for his 60th birthday. At that time, I had stopped skiing for about 10 years and decided it was time to restart and purchased all new gear. We skied in Zermatt in the shadow of the Matterhorn and had the most amazing time. The best place to ski is anywhere in Colorado.
What was the worst grade you ever received and why?
LOL, a D! I was a solid student in high school graduating with a 3.0+ GPA. I graduated early, leaving high school in December of my senior year and quickly moved to college with my older sister the following January. I was enrolled in 16 units my first semester and couldn't believe I got a D in my English class first semester. A real lesson in what it means to study in college vs. high school and a real wake-up call.
Are you superstitious?
Not really superstitious, but I do believe there are connections with those who have passed, however, and have many personal experiences with this and in my family.
What's the best concert you have ever attended?
The best concert for me was the Eagles California tour in 2005 on the Green at SSU. A band I grew up loving and was able to enjoy many of the original artists, alongside my teenage daughter who also quickly fell in love with their music. The next concert already planned and paid for is Country Summer 2021, postponed from 2020.
What is your process when it comes to cooking without a recipe?
It starts with the drive home from work (approximately 15 minutes), and I assess my inventory of what I have at home. I try to avoid having to go to the market after work so sometimes it's a stretch to come up with something. I start with a protein and then build a meal around that using most of what is in my refrigerator, crisper and pantry. I like to model what I have experienced in a restaurant; or alter an existing recipe online or in one of my recipe books. During the winter, I love making soups and rich sauces for pasta or rice. In the summer, it's all about salads, which must always include one of each ingredient: a nut, a fruit and a cheese topped off with very basic homemade (never store-bought) salad dressing.
What food from the south do you miss the most? What food here is better?
My dad's fresh, pickled okra and his hickory-smoked pork sandwiches, in the style they make in Kentucky (not saucy like Texas). Slow smoked and seasoned barbeque pork is chopped, then served on white bread, toasted in a skillet and served with potato salad and beans. Also, I really love my dad's green beans and bacon, my aunt's creamed corn, and my grandmother's dressing at Thanksgiving. Food that is better here: most cooked vegetables, coffee, sushi, pizza, Italian food, tri-tip steak and Dungeness crab, or any seafood.
What is something you collect?
I cherish collecting memories and experiences with family and friends. Gathering together for special events, iconic moments traveling. Love meeting new people and experiencing how other parts of the world live.
[Duncan Garrett Photography]