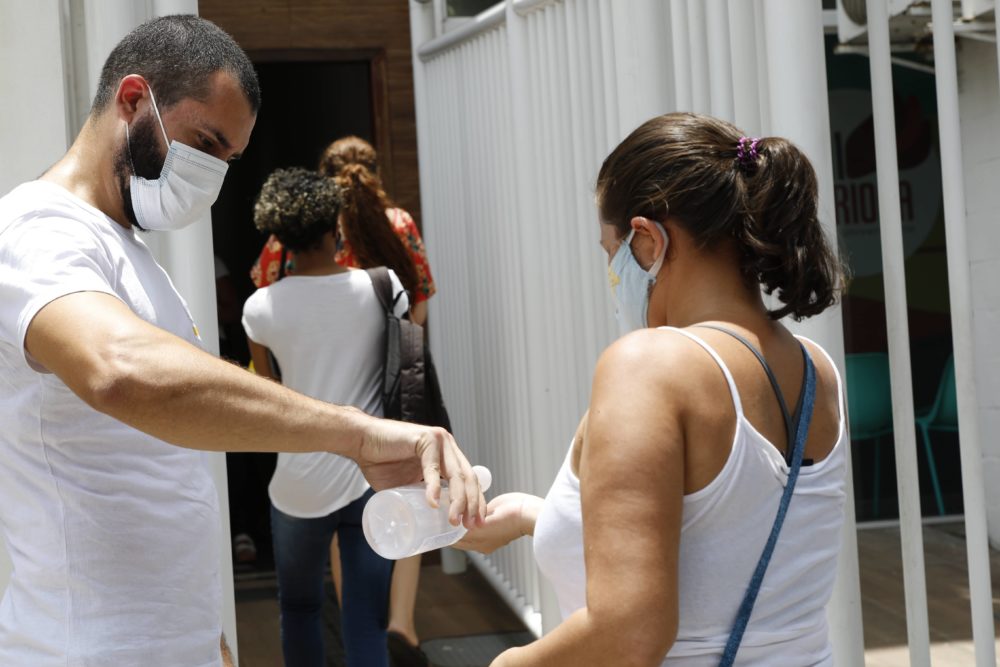 At the intersection of COVID-19, inflation, wildfire season and back to school, now's a good time to take stock of where we are and make an educated guess about what lies ahead.
Please note the intersection is a four-way stop.
It was June when the state gave conflicting rulings on the orders surrounding COVID, which is par for the course when it comes to making a solid decision regarding the disease that originated a.) in a Chinese lab, b.) a Washington D.C. pizza parlor basement or c.) none of the above. There are more than a few California business owners unhappy with how Gov. Newsom has tried to manage the pandemic crisis. And it's easy to understand how business owners faced with changing regulations, staffing struggles, supply-chain woes and uncertain consumer demand could be angry and want to take it out on somebody.
And it appears they will get their chance at the ballot box soon.
At this writing, Marin is 70% vaccinated, an impressive number as these things go. Nationally, that number is just 45%, California is at 48% and neighboring Sonoma and Napa are both at 57%.
More numbers. Marin's unemployment figures for the last whole month available showed 4.3%, the lowest figure in the North Bay, according to the state. A year ago, that number stood at 11% as the economy was ravaged and the news was filled with COVID death numbers.
By far the largest challenge facing Marin businesses is finding enough staff. From Bolinas on the coast to Novato at the north end of the county, merchants are having a difficult time attracting new employees. The sad truth is that even before COVID, staffing up was the largest issue facing local businesses, but that problem has grown.
While the foot traffic on 4th Street in San Rafael or Grant Avenue has picked up, there are fewer businesses as vacancies continue to dot the landscape.
Perhaps the hospitality sector is the most obvious example of the struggle. Hotels are straining to get fully staffed as people begin to travel again. Restaurants, which have chafed as regulations seemingly changed every other week, have gone from amping up their to-go platforms to providing outdoor seating, to struggling to keep items on the menu as products disappeared from wholesale lists. Add to this roster of woes increased supply prices and consumers unsure if restaurants are open or have reduced hours because of limited staffing, and it's easy to see why the hospitality sector is hanging by a thread.
Consumer prices have risen substantially as supply-chain issues cause shortages and inflation squeezes both customers and merchants. Increased fuel costs are driving up transportation costs, which in turn impact product costs. Industries like lumber supply, which cut production because of a lack of demand and COVID are now struggling to get back up to speed as the cost of construction has exploded.
In the past, chambers of commerce were fond of the tagline, "Think Globally, Shop Locally." Often times this was a lament about locals choosing to shop at regional malls and forsaking main street merchants. But now that promotional nugget is about survival.
Your Marin moment
Ira Gershwin and DeBose Heyward wrote the song Summertime, which famously opines "It's summertime, and the living is easy." Gershwin and Heyward never hung out in Point Reyes National Seashore in August.
As the west is gripped by unprecedented heatwaves, another environmental issue is taking its toll as a drought has caused Marin to launch into full-on conservation mode and forced Tule Elk in Point Reyes to go in search of water to survive.
The Marin Municipal Water District is playing for keeps. They hired Woodard & Curran, a consulting firm, to sniff out a deal in the Central Valley for more water. They are also in the process of getting the groundwork done to build a pipeline across the San Rafael-Richmond Bridge to carry water to Marin. A temporary pipeline was attached to the bridge in the late 1970s, but it was removed in 1982 when Caltrans wanted its traffic lane back.
The district is even reviving plans for a possible desalinization plant to make water from the bay potable, something that was also previously considered.
While all of that is in process, the Tule Elk will be getting water help much sooner. Water troughs are being distributed in areas where the trio of herds are located. Though national parks policy frowns on human intervention, exceptions are being made for the thirsty elk as far too many have already died.
Some Marinites are already bitching about lawns going brown and having to conserve.
The more people I know, the better I like the elk.
Bill Meagher is a contributing editor at NorthBay biz. He is also a senior editor at The Deal, a Manhattan-based financial digital news outlet where he covers small-cap equity, SPACS, alternative investment, the SEC, and cannabis on a national basis.