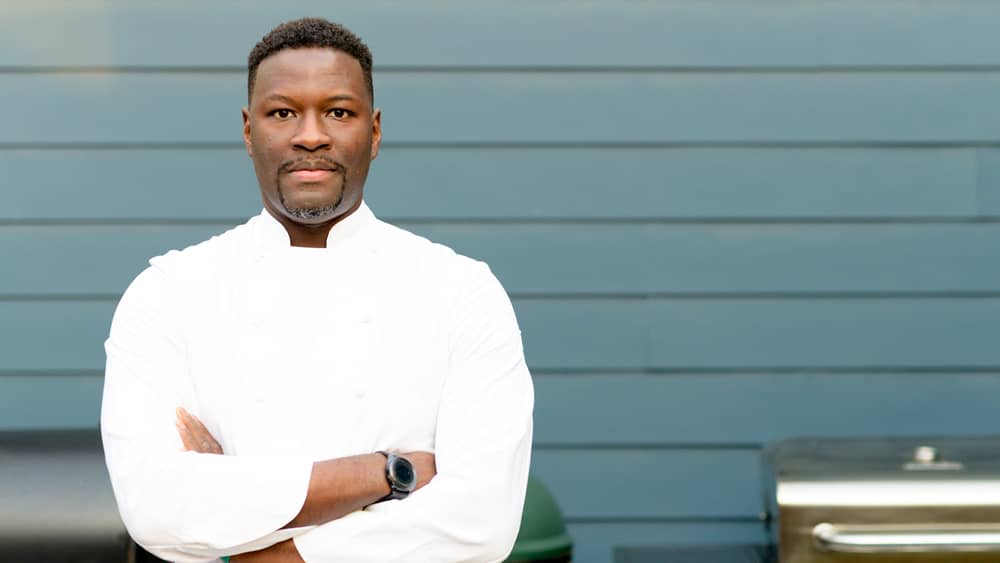 Fire Up the Grill for Stateline Road BBQ!
Summertime may be grilling season, but good barbecue is a crowd pleaser anytime. If you're looking for an authentic Kansas-style barbecue, check out Stateline Road BBQ by Darryl Bell Jr., entrepreneur and chef de cuisine at Napa Valley's PRESS Restaurant. A Missouri native, Bell knows barbecue and is the first to admit that his upbringing in a state steeped in history, jazz and world-class barbecue, seasoned his upbringing in countless ways.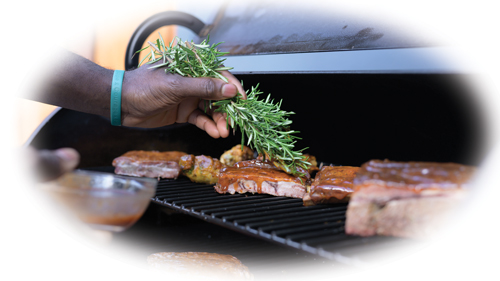 Dubbed Stateline Road BBQ, his line of products is named for the major thoroughfare that divides Kansas City, Mo., and Kansas City, Kan.—a hotbed for great barbecue joints. Bell's 816 BBQ Sauce carries the imprint of the area code of Kansas City and is sourced with west coast ingredients. A zesty blend of Central Valley tomatoes, Gilroy garlic, brown sugar, vinegar, as well as his own secret blend of spices, it's just the right amount of sweet and heat. Word has it that noted chef Thomas Keller, of The French Laundry in Napa Valley, took one taste and put it on his menus created for all Seabourn luxury cruise ships, and the famed French chef and restaurateur Daniel Boulud described it as, "Beautiful, with lots of beautiful spices." Bell's line of products also include a dry rub and brine kit, as well as the new 816 Black Truffle BBQ sauce, a nod to the Kansas City Chiefs' back-to-back Super Bowl appearances.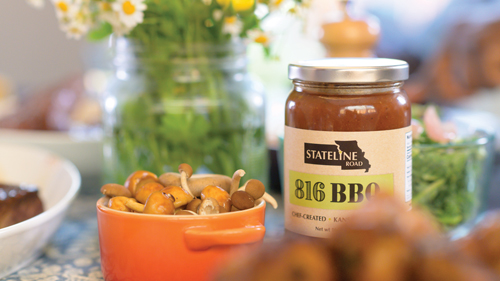 Having grown up volunteering at soup kitchens with his mom, Bell is dedicated to giving back. Twenty percent of proceeds from the sales of his products are donated to two nonprofits—No Kid Hungry and the Rafiki Foundation. Stateline Road BBQ products are available online at stateline-road.com, and look for Stateline Road BBQ products in Northern California Whole Foods stores in the spring of 2022.
[Photos by Jimmy Hayes]
Elixirs for the Soul
What do recently divorced and out-of-work chefs do when they find themselves on a precarious path of soul searching? They develop a kombucha brand named, Soul Fixx Elixirs. Eric Fritz and Ruben Moreno, co-owners of Soul Fixx Elixirs, initially met at the French Laundry while working in the culinary world. The duo's exposure to fine wines and upscale fare prompted them to develop a can of Kombucha that could crack the fine dining world.
The goal was to create a healthy drink for consumers to enjoy with food, a beverage that has a balance of acid and flavor and low sugar that can substitute wine or beer. "In essence, we're still in the culinary realm by creating an experience through beverages," says co-owner Eric Fritz.
The idea for Soul Fixx Elixirs began fermenting in the shared apartment of Fritz and Moreno around 2017. Moreno, whose Sonoran-born Mother, made fresh Tepache for him as young child in Mexico, says he is driven by a spirit that awakes him in the middle of the night, guiding him in creating unique flavors. "I like isolating myself in the darkness of night, I'm very clear-headed and drawing on my food and taste memories," Moreno says.
He conjures those memories when concocting flavor profiles for Soul Fixx Elixirs products, inspired by his travels around the world. Moreno recalls his time in Istanbul, being offered apple-rose water. "These aromatic and floral notes are combined there. That resonated with me and was close to my heart and I wanted to make kombucha that reflected that," he says.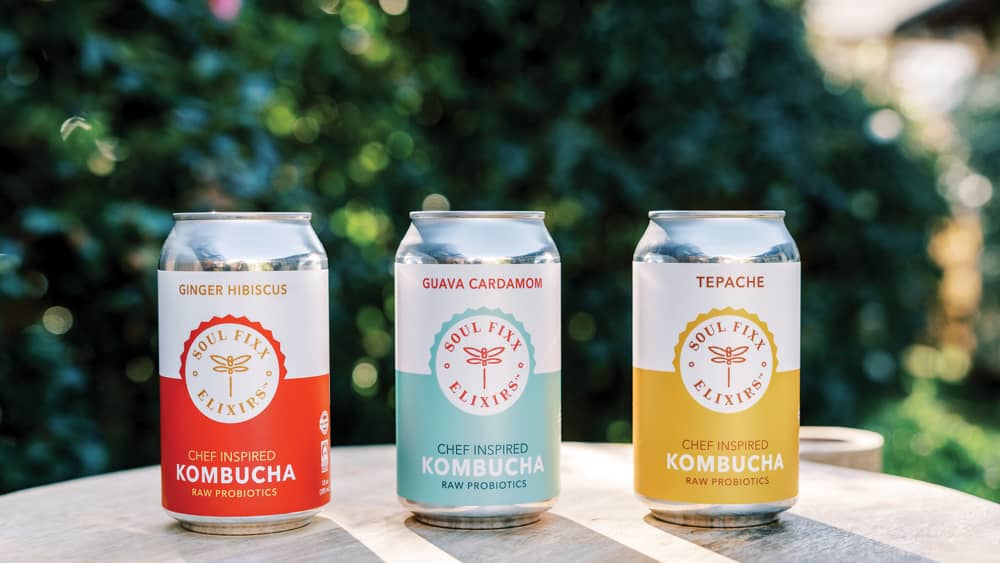 Moreno has developed 14 flavor combinations so far, and is interested in combining kombucha with other anti-inflammatory products. The company also launched CBD-infused products. The potential of Moreno's flavor combinations is what got Fritz excited about kombucha, along with the drink being the fastest-growing non-alcoholic beverage option in the market. "No one is going to be successful without competition. People should explore new flavors, new drinks and new ideas. And especially here, people should support local companies," Fritz says. "The way we ferment makes a clean and approachable drink. We don't pasteurize and keep it raw."
Soul Fixx Elixirs' fermentation process is a key component to its product in a market filled with shelf-stabilization tactics. "Other companies are pasteurizing their kombucha and adding chemicals to kill everything. Our kombucha is raw probiotics," Moreno says. "Otherwise, what's the point of drinking kombucha? It needs to have a sense of individuality, soul—a living thing. I don't see the point of drinking kombucha, if it's going to be dead."
The duo says the initial support from local restaurateurs is tremendous, from the Thomas Keller group to Single Thread. Consumers exposed to Soul Fixx Elixirs at these restaurants make the trek to Soul Fixx Elixirs' headquarters in Healdsburg from as far away as San Francisco and Mill Valley to purchase a case.
The headquarters are located in the former Sonoma Cider space in Healdsburg near downtown. Soul Fixx Elixirs operates from a 6,000-square-foot facility and generally sell-out of product in about two weeks, according to Fritz. The company recently launched on pod foods and now ships direct to New York, Los Angeles and the Dallas-Fort Worth area.