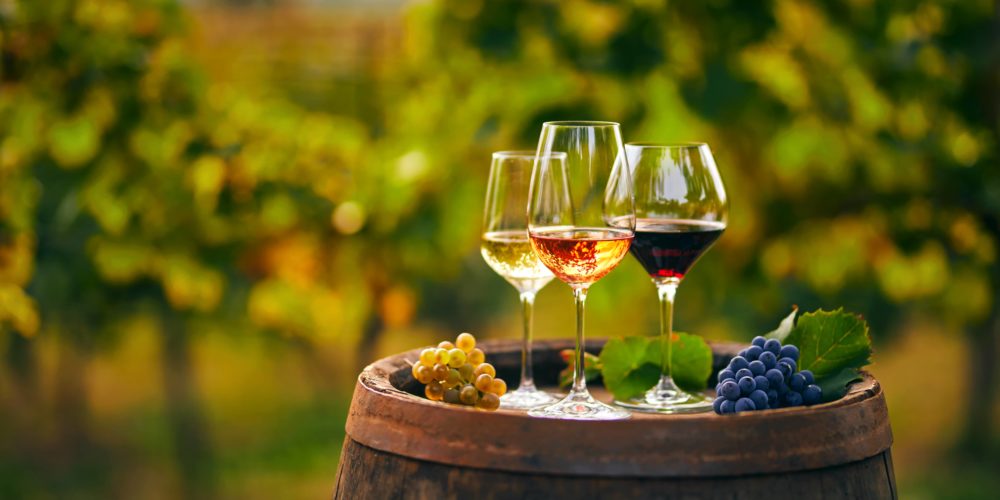 In recent years, it's become a NorthBay biz tradition to pose a question to some notable winemakers in Napa and Sonoma counties during harvest season. This year, we asked winemakers to share their favorite wine story. It could be about wine, harvest, a ritual they engage in to kick of the season, a memory, an incident, a passion for a certain varietal, or why they do what they do. Following is a collection of their stories to celebrate the season.
Akiko Freeman
Winemaker
Freeman Vineyard & Winery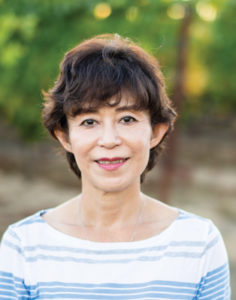 This is my favorite time of the year, and although incredibly busy with sampling, harvesting, sorting, fermenting etc., I just love it! In 2018, it was a perfect year having incredible fruit and the best yields from our vineyards. Coming after the fires of 2017 we were expecting the worst, but to everybody's surprise it was a record harvest. You never can tell what Mother Nature has in store for us.  Fortunately for 2021, it has been a great harvest to date.  We are down around 10% in yields, but what we most care about is the quality and taste of the fruit, and its excellent!
Todd Graff
General Manager/Winemaker
Frank Family Vineyards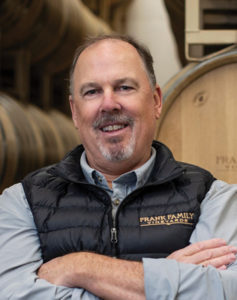 Getting into the wine business helped this kid from Petaluma go international. After graduating from UC Davis in 1984 with a degree in plant science/viticulture, there weren't many positions available at the time. So I took a cellar job at Joseph Phelps Vineyards and worked my way into a full-time position. After working there for two years and meeting several foreign interns, I packed my bags and followed the sun, working international harvests in Germany, France and Australia, plus five years in Portugal. It's a big world that feels small because of the wine community. And if you learn to say "please" and "thank you," and "good morning" and "good night" in several languages, doors open for you. Wine is the connector that brought us all together, and we still keep in touch. Thirty years later, I still call my international-winemaking friends for advice. For example, during the fire years, I called friends in Australia and asked, "How do you deal with this?" And it's an honor when guys I worked harvest with ask if their children can come and work a vintage with me. We don't always talk about wine, but wine is the connector that keeps us all together.
Ashley Herzberg
Winemaker
Amista Vineyards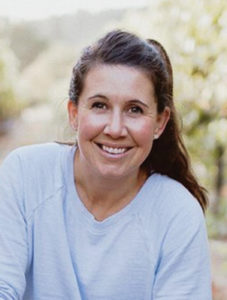 I love harvest season—and so do my kids! As a sparkling wine producer in Dry Creek Valley, we pick grapes for our sparkling wines earlier than those for still wines at Amista Vineyards. School hasn't started, camp is wrapping up and my kids adore getting out of the house and into nature. I love being out on these early mornings, hot tea in hand, watching them get as excited as I do. Being able to share my excitement with them is one of the most wonderful aspects of winemaking.
Having been the winemaker for Amista Vineyards for 10 years now, my daughter and son have grown up walking the rows of Morningsong Vineyards, owned by Proprietors Mike and Vicky Farrow. My kids have toddled through the vines for years, searching for the ripest grapes. They've grown to learn how to use a refractometer to take more professional samples as both they and the vines have matured. I love watching them sample grapes, help with leaf sorting, and experience the early mornings, the chill in the air bundled up until the work and sunrise warm them and sweatshirts are shed.
It's such a unique way to grow up. I hope these opportunities instill a sense of respect for the land, for growing and harvesting a crop and then transforming it into something others can enjoy. Thank you, Mother Nature, for giving me something to look forward to and dream about every year.
Zak Miller
Sparkling Winemaker
Domaine Carneros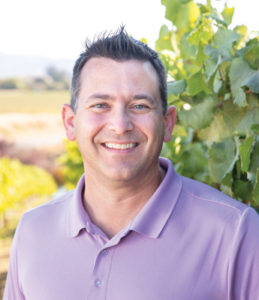 Sleep isn't something winemakers get a lot of during harvest, and I distinctly remember falling asleep while performing a pumpover late one night, which could have been disastrous if I hadn't woken up when I did. We were pumping wine from the bottom of the tank over to the top, in order to wet down the cap of grapes that rises to the surface when making red wine. It's a little monotonous, and I was really tired, and I must have fallen asleep while I was holding the hose at the top of the tank. Pumpovers are performed with a fire hose, and the wine is coming out at a pretty high volume, so it could have been a really messy and expensive accident. Thank goodness the French intern at the bottom of the tank yelled my name a few times. I regained my bearings and was left to wonder how long I was out, and how the hose miraculously stayed in the tank!
TJ Evans
Winemaker
Domaine Carneros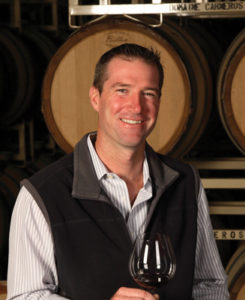 It's hard to believe that this is my 28th harvest. Over the years, I've found that for me anticipation really builds starting with veraison, [change of colors of the grape berries]. It's then that I begin getting into the mindset of harvest, and there are a few subtle things that I like to do. The first is to sharpen my thinning shears. These will be in hand for all vineyard visits, so that any cluster that's not up to par can be quickly and cleanly removed, and grape samples can be taken to taste and assess their maturity. I am a big coffee drinker, but during harvest I switch to black tea. Eliminating the acid from the coffee sharpens the palate, and makes it a tiny bit easier to taste all of those grapes, which have plenty of their own acid.
As I reflect on the growing season and start to formulate a harvest strategy it is nice to search for other inspiration. I do this by diving into the wine cellar to taste my own wines as well as those from colleagues to refresh and fine-tune the aesthetic goals of each wine as it relates to the coming vintage. It's almost a subconscious process as thoughts of the different ranches and clones move about like so many mental puzzle pieces. It is nice to have a game plan, even if it has to be modified when the grapes start flying. Fingers crossed for all of my friends and colleagues to have a safe and successful vintage!
Chris Christensen
Winemaker/Co-owner
Bodkin Wines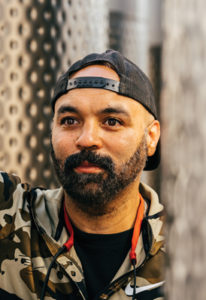 Wine is about the last profession I thought I'd ever get into, as I grew up in a non-drinking household in Iowa. However, while going to college at Stanford, I was introduced to California wine culture and I figured it would be fun to work a couple harvests after graduation before getting a "real job" where I'd use my degree in communication. That was 17 years ago and I still haven't used my degree…oh well, sorry, not sorry.
I loved Sauvignon Blanc and I loved sparkling wine, yet I could never seem to find any in stores. I grew to think it didn't even exist. However, when I was traveling in New Zealand after working harvest for Brendan Keys at BK wines in Australia 10 years ago, I came across six different sparking Sauvignon Blancs at a grocery store in Christchurch. I bought a bottle of each, took them back to the hostel where I was staying, opened them up, made some friends and started working on my plan to make my own sparkling Sauvignon Blanc some day. My annual harvest ritual started in 2003; I shave my beard off the night before the first pick. It's the only day of the year I'm clean-shaven.
Ben Papapietro
Winemaker and Co-Owner
Papapietro Perry Winery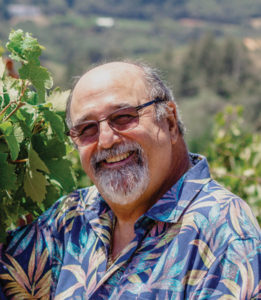 Over the years, I always had an interest in wine. Like my business partner, Bruce Perry, both of us are native San Franciscans that grew up in a family that made wine for generations. My personal wine story is actually based on two things: passion and proximity. The passion came from my grandparents who made wine in San Francisco's Mission District all through Prohibition and the Great Depression. The whole family participated, and there was wine on the dinner table every night. It was always, and remains, a part of our culture, our meals and was an important part of my upbringing. I fell in love with wine, specifically Pinot Noir, when I tried a 1957 Hospices de Beaune. It changed my whole philosophy of wine. While working full time for the San Francisco Newspaper Agency, I made wine for almost 19 years as a home winemaker, learning a style and developing a passion for Pinot Noir. I was lucky that two of my friends at work, Bruce Perry and Burt Williams, shared that passion. I was also lucky that we lived close to the Russian River Valley. The proximity to one of the best natural spots for Pinot Noir, fueled my passion. I was fortunate as a home winemaker to volunteer to work harvests with Burt at his newly-founded Williams Selyem Winery, taking a week of my personal vacation to work alongside him for 16 or 17 years. In addition to being a great friend, he was a wonderful mentor to me and many others. Eventually, Bruce and I co-founded Papapietro Perry Winery, along with our wives, and the rest, as they say, is history!
Penny Gadd-Coster
Winemaker
Breathless Wines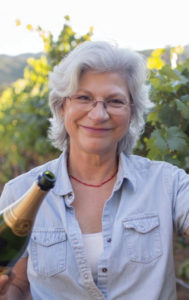 I went to High School in Livermore, home of Concannon and Wente. I never originally thought about wine as a beverage and definitely not as a career, as I did not grow up with it in my home. But Livermore wine, and the families that made it, stuck in my mind and eventually led me to seeing if it was something that a person like me, that did not grow up with it, could do for a living. The first wine I fell in love with was a Concannon Petite Sirah and the varietal is still one of my favorites. It was the first wine I introduced to my husband-to-be. He still enjoys Petite Sirah to this day. In fact, for an anniversary, he presented me with some gold earrings that are shaped just like Petite Sirah!
Giovanni Balistreri
Winemaker & Founding Managing Partner
Russian River Vineyards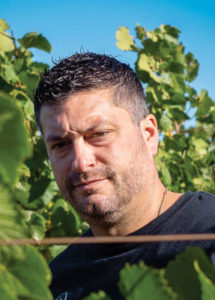 The memory of my first harvest was back in 2004 at our estate vineyard in Freestone, called Balistreri Family Vineyard. Anthony Austin, my mentor, and owner of Sonoma Coast Vineyards, at the time, bought our first vintage. It was four acres of Pinot Noir that my dad, Jack and myself planted in 1999, the summer I graduated high school. And in 2004 when I graduated college, we had our in first harvest. That harvest was my introduction to the wine industry and kicked off my winemaking career. I never knew that night harvesting grapes with Anthony would catapult me to where I am today—owning and operating Russian River Vineyards in Forestville, Calif. for the last 13 years. I can remember vividly that night back in 2004 when we harvested those grapes. We had the entire family out there watching everything that we did, Grandmas, Grandpas, Aunts, Uncles, Siblings and Cousins. Anthony over saw it all, we were all picking grapes, I was loading the bins on the truck and driving the tractor. The next morning, I delivered and processed the fruit at the winery. This was such a special harvest to me because I got to harvest the fruit from the very vines that I planted just a few years earlier.