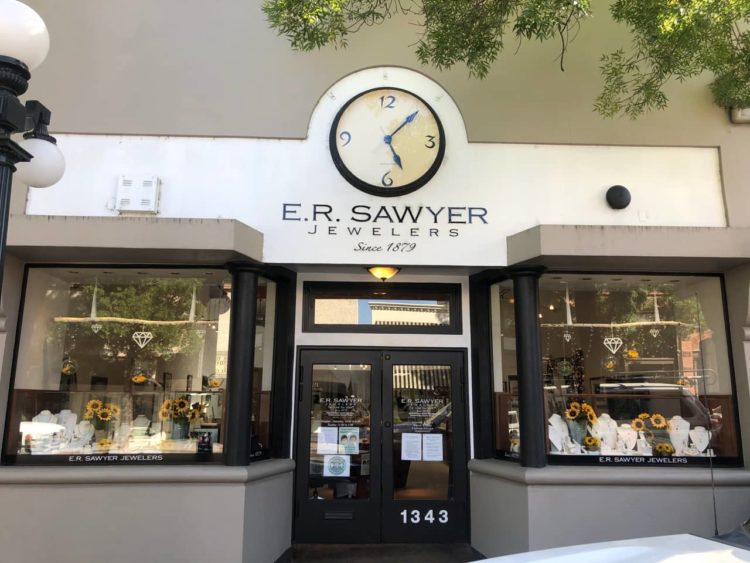 "If you come to one of our stores, we listen to what your needs are and guide you to the right piece of jewelry."—Doug Van Dyke, co-proprietor
E.R. Sawyer Jewelers was established in 1879 and continues to be a reader favorite, having been chosen as the Best Fine Jewelry for the last three years in a row and 18 times overall. Doug Van Dyke grew up in this family business, helping out in a myriad of ways. Eventually he took over the business from his parents, and his wife, Ame, joined the team in an official capacity 15 years ago after their four children were a bit older. "We love that we were picked again this year and are extremely humbled and grateful. It's a goal for us to be nominated for this award because it's community-based and shows that we're doing something right," says Ame, co-proprietor.
The Van Dykes say one of the reasons that their customers are happy is because they try to never say "no." When someone comes to them saying they've been told by another jeweler that something can't be done, be it a repair or a specially designed piece, the staff at E.R. Sawyer tries to find a way to make their customer's wish happen. These days there are more places than ever to buy jewelry, such as online venues and numerous retail outlets, but what continues to drive customers back to E.R. Sawyer is the personal experience that is provided by their amazing team of professionals and the customized services they offer including appraisals, custom jewelry, fire restoration, jewelry redesign, ring resizing, stone setting, watch repair and more.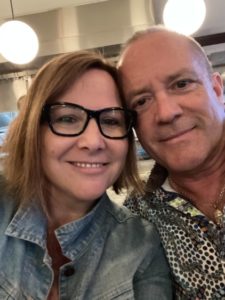 "If you come to one of our stores, we listen to what your needs are and guide you to the right piece of jewelry," says Doug, adding that they believe investing in their customers is always worth their time. They had a gentleman come to them who wanted to have his father's favorite watch restored and said other jewelers didn't want to spent the time or care to find the pieces needed. E.R. Sawyer found original and original-like parts to restore the watch, a possible family heirloom in the making. "We get to be a part of special moments," says Doug and it's one of his favorite things about being a jeweler. Their team members even get invited to clients' weddings. "Almost every day there's a display of tears, either by a customer or a staff member," says Ame. Some are shed from happiness because of the purchase of an engagement or wedding ring, while others might be bittersweet, in memory of a family member who has passed and left a piece of jewelry that needs to be repaired. Recently, a customer visited to purchase an engagement ring. "His grandmother told him he had to buy his fiancee's ring here," says Ame. It's a testament that E.R. Sawyer is a business with many repeat customers and generational repeat clients.
Last year, the Van Dykes opened The Store Next Door, aptly named because the new shop is located right next door to their 4th street E.R. Sawyers location. Ame was raised to always bring a hostess gift when attending an event at someone's home and enjoys surprising her friends with a little something when she gets together for a visit. She wanted to create a store with lots of "gifty" items with a variety of price points. Their store features goods from local craftspeople and small businesses around the United States, as well as some international fair trade vendors. They also put together a set of bins in three different sizes that are perfectly packed and ready-to- go for shoppers, looking for gifts for birthdays, special events and corporate giveaways.
[Photos courtesy of E.R. Sawyer Jewelers]