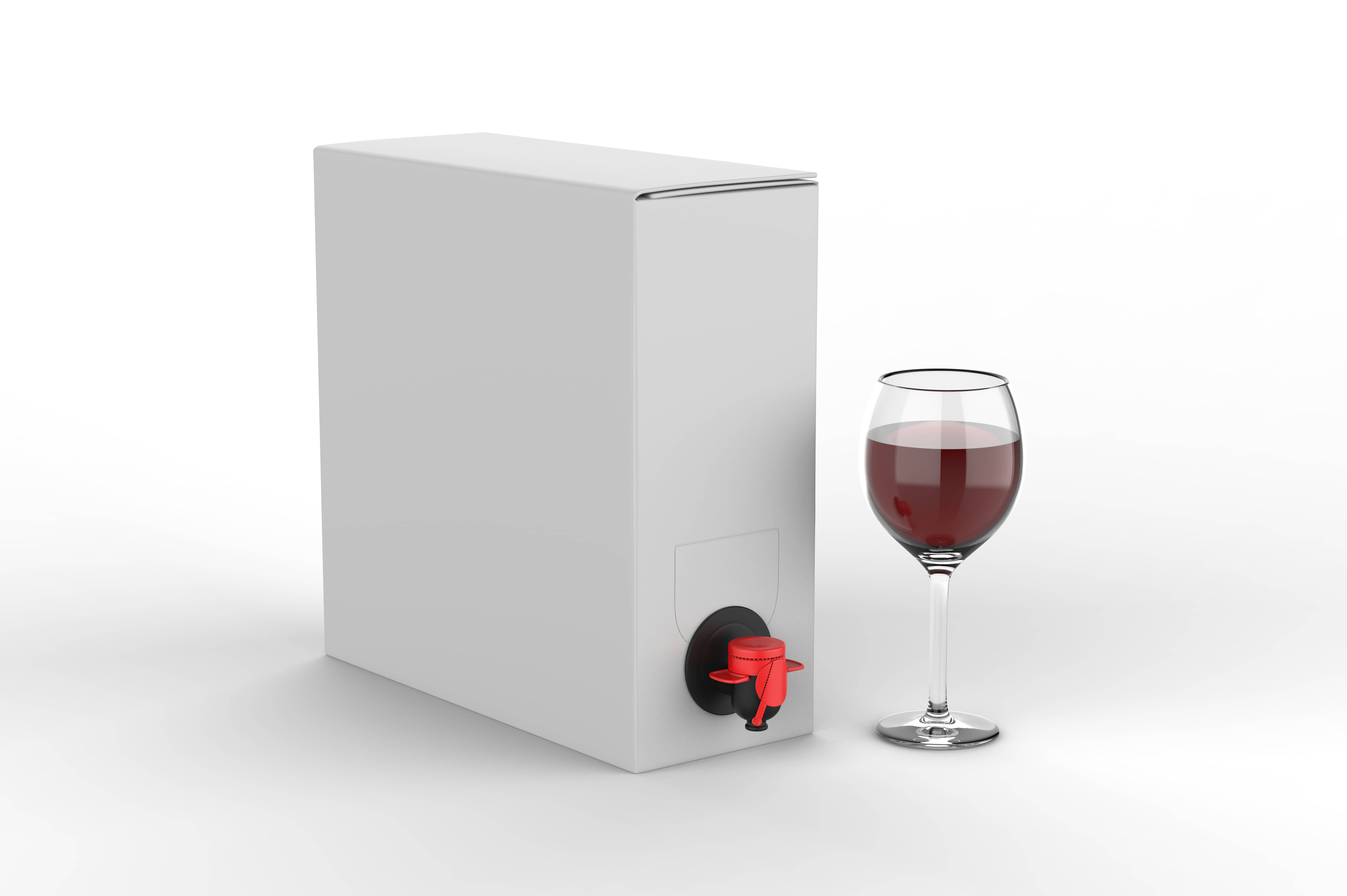 Given this month's issue is dedicated to all things Ag, it feels fitting to raise a virtual glass to some of the local leaders in agricultural protection, who will be celebrated this month at the Napa County Farm Bureau Love of Land dinner at Louis Martini Winery. Honorees include, Al Wagner, senior vice president of Foley Family Farm, who will be anointed with the 2022 Agriculturalist of the Year award. Also joining the ranks is recipient Tom Davies, president and managing partner of V. Sattui Winery, who will receive the 2022 Friend of Agriculture award.
Alt packaging
At the mention of the words "boxed wine," I am transported to the summer picnics of my youth, when boxes with spouts served as table toppers at most family gatherings. I never partook in the sipping of said wine, but when I was old enough to drink, I opened up the spigots and let it pour. That initial foray soon confirmed, that for me, wine belongs in a bottle—boxes begone. But that was then and much has changed with the quality of packaged wine and cocktails.
One of the newer entrants to the space, Boxt, received $9.5 million in funding from Next Coast Ventures and Novato-based WX Brands, a mere year after it began shipment of their boxed wine direct to consumers. The company offers eight different blends (comprised of whites, rosés and reds) that are packaged in a 3-liter bladder within a wood box, billed as "ultra-premium" wine, that once opened, can last as long as six weeks. The boxes, which are the equivalent of three 750ml bottles, typically sell for $89 or if procured via one of the company's subscriptions, can drop as low $74. In conceiving of the brand, founder Sarah Puil, set her mission—to bring the concept of European table wines to the U.S. with an eye on reducing the carbon footprint.
Some of the credit for the alt packaging craze can be attributed to early adopters, including PlumpJack Wine Group, who introduced the concept as a way to ward off cork taint. By 2008, Francis Ford Coppola shook things up with the release of the brand's Sophia sparkling wine, in a canned format. A category that has experienced double digit growth in the decade that followed and continues to gain momentum. This spring, C. Mondavi entered the canned wine game through a partnership with John Curtis & Sons, creators of West + Wilder. The later stands to benefit greatly from the vast distribution network that C. Mondavi affords. Like its boxed compadres, the canned category also saw double digit growth, over the past year.
Another company, One87 Wine & Cocktails, continues to ramp up production of alternatively packaged wines, at its American Canyon plant. The company is distinguishing itself with snap-on cap technology for single serve glasses, which are vacuum packed under inert gas, which offers shelf-life stability. The glasses are designed for wine and cocktails and introduce another option for portable drinking. Part of the allure, according to Napan owner Bill Hamilton, is the higher quality look of the company's "vessels" which are akin to traditional wine glasses, which are distributed worldwide thanks to key partnerships with local wineries.
The Zoom Generation
As I finalize this month's column, it's a day after I returned home from New York City where I traveled to visit my niece's memorial bench, which was dedicated in her honor, at Washington Square Park. It was one of those beautiful city days, moderate temperatures, sunny skies—the park, a twitter.  It was an emotional time for my family that soon turned lively as protestors descended on the park, in response to Roe v. Wade being overturned, which hit the news that morning. Women scrawled with chalk on pavement and waved banners with words that read "women against the Supreme Court," "regulate guns not uteruses," and one of the crasser, "If I wanted the government in my womb, I'd f–k a Senator." As we searched the park for the bench, the protest was modest, 30 women chanting, two news crews, onlookers snapping videos and pics. This sparked many questions from my two 8-year-olds who wanted to know what was going on. Obviously, questions not easily answered, then, now, ever. The reality is, there is no way to explain the unexplainable. As the crowd continued to mount, it became clear that we needed to flee Washington Square Park. Later that evening, the news would report that as many as 10,000 to 17,000 protestors took over the park.
The fallout of the Supreme Court decision will define my kids' lives as members of what I like to call the Zoom Generation. An era where facemasks became as commonplace as shorts and flip flops in summertime, alongside wildfires, record droughts and mass shootings. It's hard to predict what other life definers await, but it's clear these years and movements will not soon be forgotten.