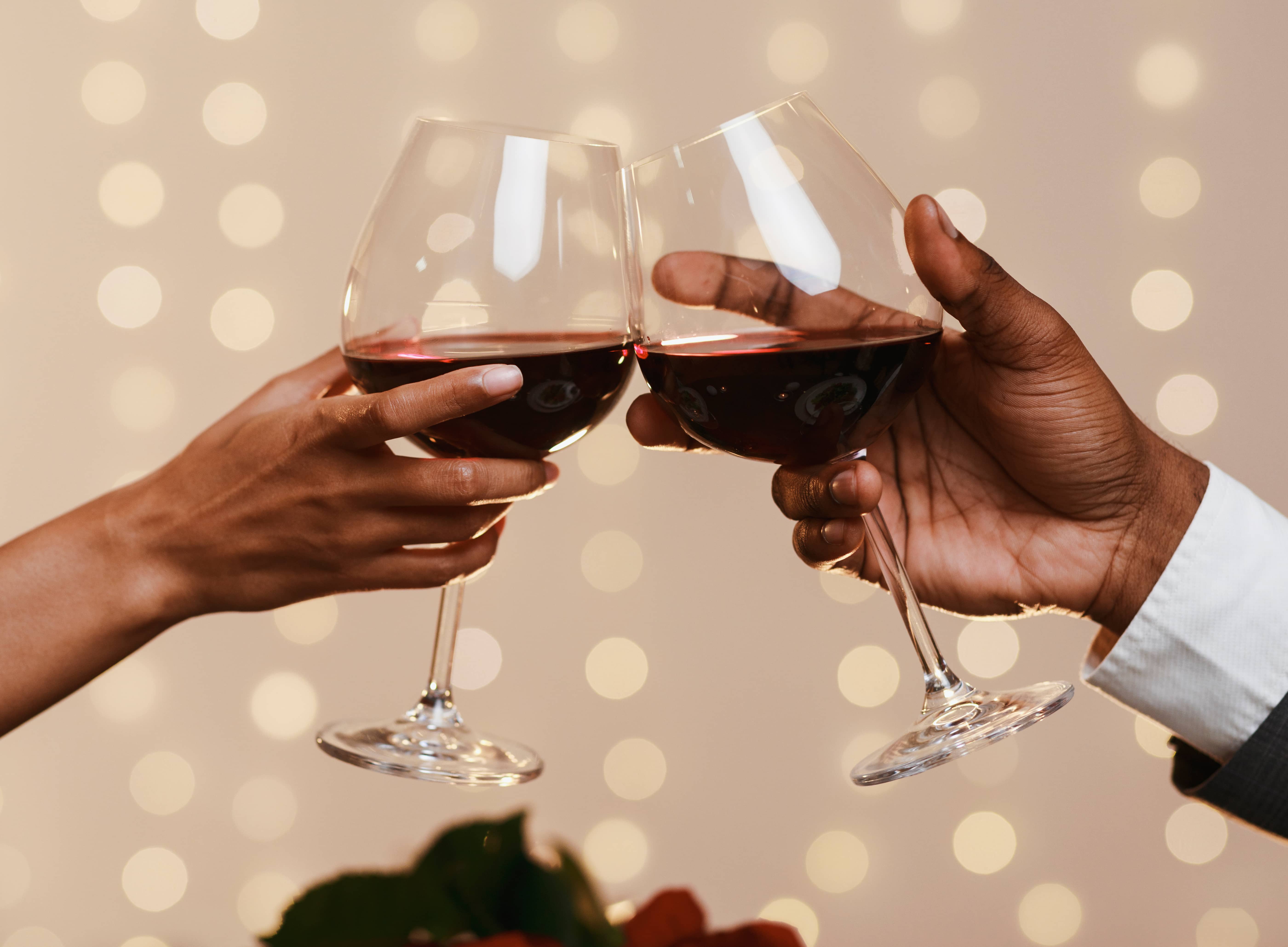 On more than one occasion I've had to rewrite a column because I chose to cover something more topical to the times, as opposed to a more evergreen story. (In a writer's world, an evergreen is content that is always relevant, regardless of news cycles and seasons.) This happened last month when I wrote about Roe vs. Wade and the leaked draft letter to strike down the landmark decision. I knew a rewrite was a possibility as I penned my column, and it turned into reality two days before the magazine went to print. Another instance was when I wrote about the Four Seasons in Calistoga, which seemed like a safe zone given how long it took the resort to open, yet a month after it did, the property was sold. This month, I'll remain in rock-solid territory—companies and partnerships.
A women-owned lifestyle brand
One such venture is the women-owned lifestyle brand and wine label, Mela, which launched earlier this year. The company's name is short for "melanin," which means "to gather" and "to be full" in Sanskrit and Hebrew, and stands as an ode to the company's four founders' different shades of brown. "From the vine to the table, it's clear there is an underrepresentation of women and BIPOC leaders in the wine industry, and that's part of the reason why the name 'Mela' and our wine label are so consequential," said Erica Estrada, Mela co-founder and marketing and creative director in a statement. "Through Mela, we're excited to continue diversifying the wine industry while offering approachable, tastefully crafted wines for every occasion." The portfolio currently includes a red and white blend, each produced from vineyards in Napa Valley and Clarksburg (a growing region in the Sacramento Valley).
The founders, Kyndal Easter, Chelsea Walden, Ryann Casey, and Estrada met in 2007 as freshmen at the University of Southern California, where they forged a time-defying friendship and years later, a business relationship. Life after college took the women in different directions, but the pandemic and Zoom would bring them together when words and virtual glasses of wine were shared, and the idea for Mela was born. The company brands itself as: "A black-owned wine brand offering two distinctive blends made using trusted traditional methods with a modern twist." The wines are available exclusively, online at melavino.com. History has proven that women are resilient. I suspect this company, and its wines, will stand strong too.
Rock on
Like fine wines, some things get better with age. Such is the case with the long-standing partnership between BottleRock producers Dave Graham, Justin Dragoo and Jason Scoggin and JaM Cellars vintners, John and Michele Truchard. As BottleRock gained mega event status, so too did JaM Cellars grow. The connection began in 2013 when the Truchards participated at the festival with a shared tent where they poured their Butter Chardonnay among other wines. At the event they saw the potential of the fest as a way to build recognition for the brand and became focused on the ultimate marketing play—to become the main stage sponsor. By 2014, the couple landed a tent at the main stage, in 2015 they were a second stage sponsor (singular) and by 2016 JaM Cellars became and remains the presenting sponsor. A plan, which paid off, big time. In 2010 the fledging brand was churning out 1,000 cases. By 2011, that number grew to 8000, and then upped to 750,000 cases by 2016, with current production for Butter Chardonnay at 800,000 cases.
"The brand started in 2010. As the festival started to take off, our business was starting to grow. We always allocated a certain amount of dollars to marketing and saw BottleRock as a great way to invest those dollars, as the festival was advertised nationwide," says John. "They have been great partners. BottleRock curates a look and feel that is harmonious with our brand." The roots of the partnership were laid early on as Truchard and the BottleRock producers were high school friends.
JaM Cellars, which is part of John Anthony Family Wines, earns a check plus in my book by doing something unheard of—offering an affordable, quality wine at a music festival. I've riffed often about the exorbitant prices of wines by the glass throughout Napa Valley and at music festivals, but at BottleRock, I was able to score a glass of JaM Cellars for only $12, a bona fide deal in these parts. The alliance with BottleRock progressed further with the addition of the JamPad suite and stage, where artists and headliners do sets on its more intimate stage.
Beyond the "bottle," the Truchards recently acquired the iconic Uptown Theater and also the Opera House in downtown Napa, which is home to the Blue Note music venue. The upstairs space is branded as the JaM Cellars Ballroom and features up and coming artists.
While news cycles come and go, there are certain ventures that are sure to keep the momentum rolling.