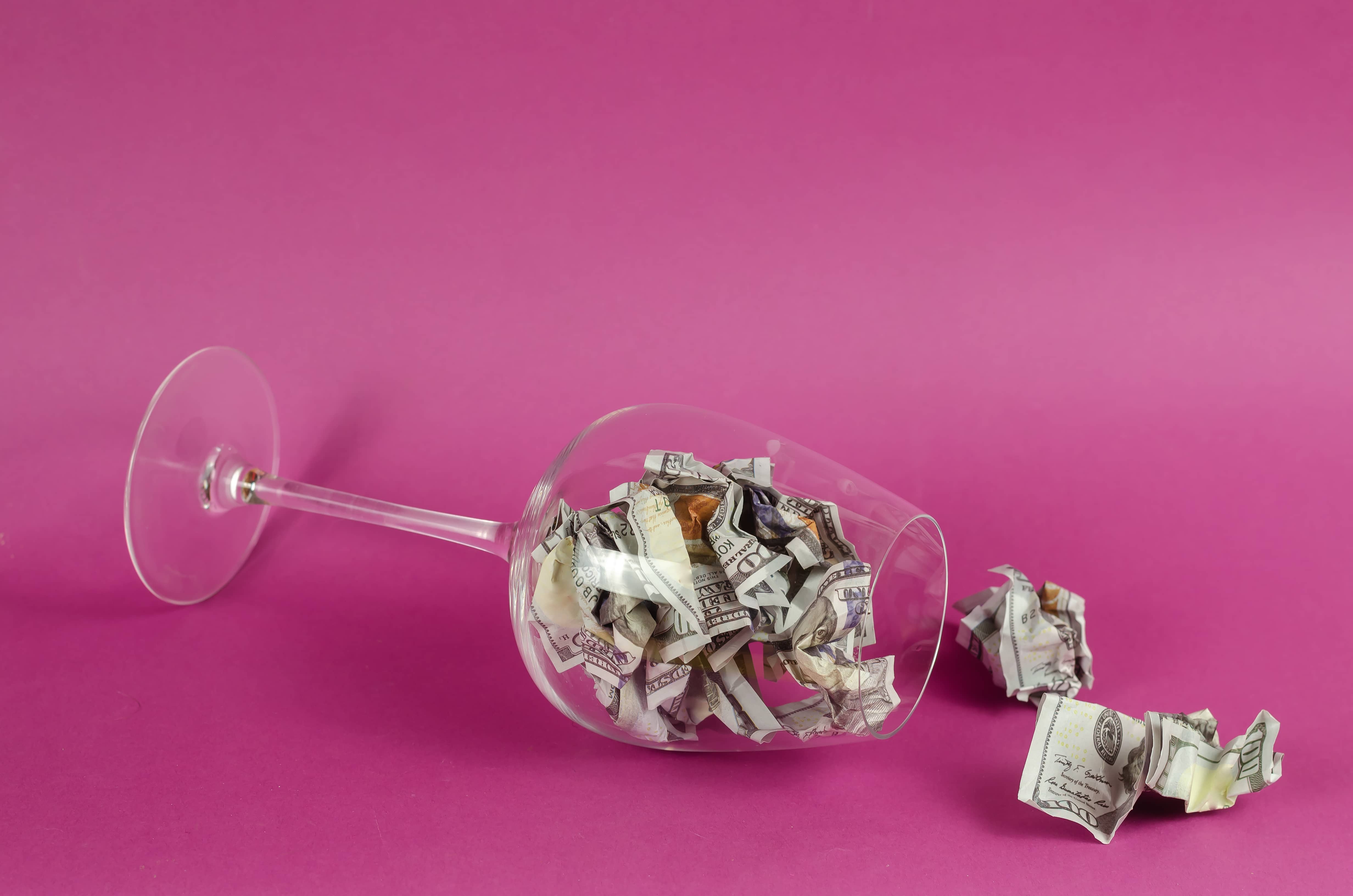 For at least the last few decades, wine has largely been immune to economic fluctuations, including recessions. But could the next time be different? Could the next economic downturn impact wine in a manner inconsistent with its recent rock-solid performance?
First, some context
Historically, there are five general categories that fare well during economic downturns. These include: 1) consumer staples (e.g., toothpaste, soap, toilet paper, fuel); 2) grocery stores and discount retailers; 3) cosmetics (although during the pandemic cosmetics' immunity to economic downturns waned as consumers ditched their lipstick and eyeliner for isolation comforts such as sweatpants and slippers); 4) health care and funeral services; and 5) alcohol.
These five categories largely fall into two general buckets—unavoidable (food, supplies and demise) and small indulgences. However, wine has shown extra-special resistance to economic challenges for good reason. Unlike most other categories of consumables, wine can also function as an investment—a place to stash cash, similar to real estate or gold, but with the added benefit of being able to drink the stuff if things get really bad.
A good example of wine's resiliency was highlighted in the first quarter of 2020 when the pandemic gutted the Dow Jones and S&P 500 by more than 20%. However, during that same period wine investment portfolios actually grew, with the Vinovest 100 fine-wine index increasing 1% or more. Years earlier, during the 2008 Great Recession when the real estate market imploded and stock prices dropped more than 50%, the Liv-Ex 1000 fine-wine index actually grew by more than 25% between December 2007 and June 2009.
Beyond weathering turbulent economic times as an indulgence-fueled investment vehicle, wine has seen a steady increase in general household consumption. In the early 1990s Americans drank about 425 million gallons of wine annually, but by 2021 they had more than doubled that consumption, ingesting more than 1.1 billion gallons of wine per year, according to the Wine Institute.
These two characteristics—a safe haven for cash and ever-increasing consumption—have conspired to make wine one of the safest bets for hedging against economic uncertainty.
The pentaverate
But five negative factors may spell trouble for wine during any near-future economic upheaval: inflation, a cooling housing market, white-collar layoffs, changing global-power dynamics and shifting consumer preferences.
As measured by the consumer price index, according to the May 2022 Bureau of Labor Statistics report, the annual inflation rate was 8.6%—the highest seen since 1981. The impact of inflation is threefold in that consumers have less available cash to spend just as the cost of making wine forces producers to raise prices. But perhaps even more impactful is that to help tame inflation, the Federal Reserve's response is to increase interest rates. As the interest rate rises, the cost of loans increases and puts the brakes on spending, which can be especially hard on those looking to purchase or refinance a home.
According to The New York Times, since early 2022 mortgage rates have nearly doubled. Consequently, a homebuyer in January who might have paid $2,100 a month in principal and interest for a $500,000 home loan would pay nearly $3,000 a month for that same loan in July. The effect of such drastic changes is both financial and psychological.
Exacerbating such potentially paralytic proclivities, after a long stretch of high-flying gains and ever-expanding workforces, by mid-2022 U.S. tech companies had collectively lost more than $2 trillion in stock-market value. The results are plummeting 401(k)s and concerns that well-paying jobs are at risk as companies such as Uber, Facebook, Coinbase, Tesla and Twitter institute hiring freezes and/or initiate wide-ranging layoffs.
Just as higher rates and a tightening white-collar job market disorient investors and consumers alike, the Russian invasion of Ukraine has thrown the entire world order into question. No longer can a wine business rely on safe worldwide access to ship and share its products. Instead, it must be especially concerned about who, where and how international commerce might be negatively impacted by world events.
It is uncertain if all this uneasiness might hinder or intensify an ongoing shift in consumer preference away from wine toward lower and no-alcohol alternatives or spirits.
Will wine remain a rock-solid haven in the future? The signs are troubling, but one thing is certain: There will always be a market for well-crafted wine that can be shared around the table. Just how big and stable that table is remains to be seen.