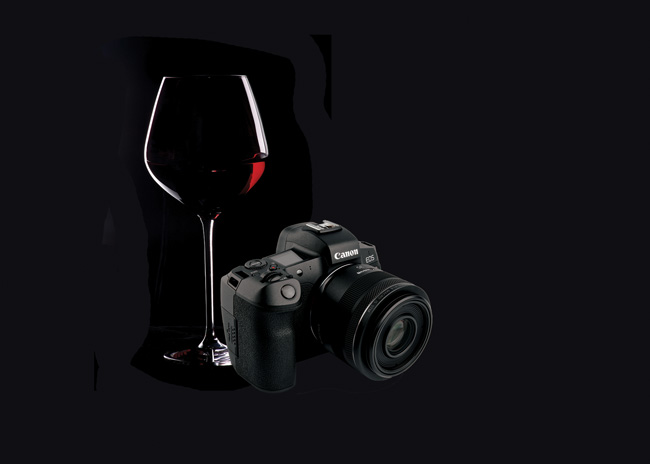 The wine industry is overrun with gimmicky labels, uppity attitudes and more clubs than a golf shop.
None of which have anything to do with the late winemaker Sean Thackrey. The Bolinas resident died May 31 in Walnut Creek at the age of 79, succumbing to cancer. He is survived by his partner, Susan Thackrey.
Winemaker and Bolinas are two words not often found in the same sentence, but in this case they go together like potato chips and bubbly—one of the greatest food and wine pairings of all time.
Bolinas has been home to folks who not only like the coast, but prefer it without a lot of company. Residents of that berg have been known to remove signs marking the town so that pesky tourists can keep moving on down the line. Unusual behavior? To be sure, and Thackrey, a Los Angeles native, fit right in.
While making wine has become a very serious pursuit, to the tune of $45 billion in California in 2021, Thackrey's approach didn't reflect that scale or that tone. It wasn't that he wasn't serious about the wine he produced out of his tiny operation in West Marin. It's just that his world was so much larger than discussions of brix or fermentation.
Thackrey was an art dealer by profession and owned the shop Thackrey & Robertson in San Francisco along with partner Sally Robertson. The commute from Bolinas to the city grew tiresome and in 1995 the pair sold the shop.
He was an expert photographer as well as a collector. Though he gained notoriety in a fiercely competitive business as a winemaker, he often referred to himself as a "photographer who made wine."
Words were important to Thackrey, and he could prove it in five different languages. He had a profound love of books and had what was considered to be the largest collection of books on wine in the world until he sold it earlier this year for $2 million.
While we in the press are not particularly well liked these days, one of the true advantages of being a journalist is you get to meet people across many walks of life. Sometimes they are even well known. One of my current regrets is that I never met Thackrey. He was on the running list of folks that I wanted to profile, the bonus there being I would meet him and interact as humans do. But timing and the fates kept getting in the way of me chasing that story. And in all honesty, I had reservations about interviewing Thackrey, a person of large intellect who could carry on knowledgably about so many subjects. I pride myself on doing the proper preparation and if push comes to shove, to bullshit well enough to carry on in a conversation.
But my homework told me he was worldly in a substantial way. And now he is gone, and I live with that lost opportunity.
While I never met the man, I was familiar with his wine. Marin friends had told me about a red wine they had enjoyed, and it was made in Bolinas, semi-proud of themselves for drinking locally. That said, they were unsure of the maker. A couple week later while shopping at Whole Foods in San Rafael, my eyes fell upon an endcap stuffed with Pleiades, Thackrey's red wine blend. I purchased four bottles on a splurge, a move that paid off handsomely in education and deliciousness.
When it came to the actual making of the wine, Thackrey & Co., his wine company, was anything but conventional. He had a tiny operation in Bolinas on Horseshoe Hill Road, no vineyard to call his own and purchased most of his grapes locally, with Napa and even Marin being a favored fruit destination. He did much of his winemaking outdoors. In an interview with San Francisco Master Sommelier Tim Gaiser, Thackrey said his process began in the cab of his truck when he arrived in Bolinas with new grapes. He said he would have a moment of silence after looking at the hundreds of boxes of grapes, and then say to himself, "Ok Sean, there it is. Now do something."
Thackrey said the first time he made wine, he knew he had found his vocation. That was in 1981. He had no formal training and simply experimented with some grapes he had planted along a fence. He compared the making of wine to creating art and said that "my only purpose in the entire universe as a winemaker is to produce pleasure."
He was taken with Rhone varietals and was particularly fond of Syrah though he refused to be branded in a particular category. Year to year, what wines he produced was a lottery.
As a winemaker, Thackrey distanced himself from conventional techniques, claiming influence from reading Greek poet Hesiod's book Works and Days.
Thackrey was know for his red blend Pleiades as well as a white version, Orion, a Syrah forward red blend, Andromeda, a Pinot Noir and a Rose made from grapes sourced in Mendocino. Grapes used in the blends included Barbera, Carignan, Grenache, Mourvèdre, Pinot Noir, Syrah and Zinfandel.
He never made more than 4,000 cases of wine in a year and was known to abandon a vintage if he found it lacking.
Thackrey took his wine work seriously though his approach was far removed from other winemakers in the industry. And while he was busy making wine, stories of his stopping for visitors to his Bolinas home abound. He always had time for those who stopped by to learn about his label, often sitting down with visitors to share glasses of wine.
Though Thackrey relied upon word of mouth to sell his wine, and was happy with his low-profile, he enjoyed a heavyweight reputation among winemakers in Napa and Sonoma, though a fair amount of his wine was sold internationally. Among his admirers was famed wine critic Robert Parker, who consistently gave his wines high marks.
Thackrey was self-effacing and could be found with grape-stained hands on his property, wearing a vest bearing the sarcastic legend "famous winemaker."
In a podcast recorded in 2019 by Jeff Burkhart (he of the excellent Barfly column in the Marin IJ) and Kevin Blum and released after Thackrey's death, Thackrey summed up his pursuit of winemaking this way, "All I know how to do is to make wines I like myself and then try to find people out there who agree."