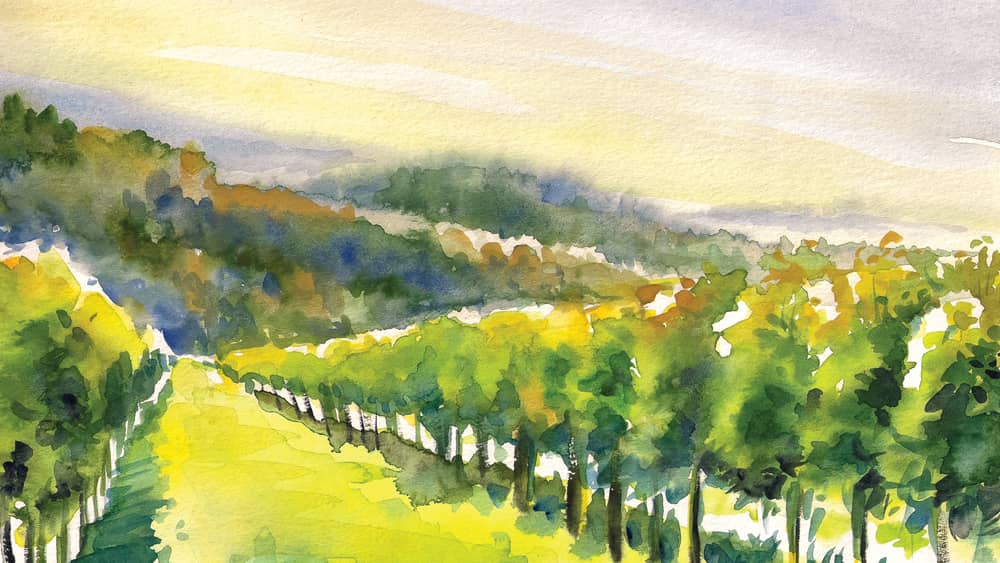 As harvest is in full swing in Sonoma County, I am reminded that we live in an incredibly special place. Where else in the world can you follow a tractor to a Michelin-star restaurant? Sonoma County's agriculture roots not only give us an extraordinary bounty every year, but they have inspired a tourism economy that has attracted or retained some of the best chefs and makers in the world who want to be a part of this world-class wine region.
I often think about what Sonoma County would look like or be like without agriculture. Would I drive down Highway 12 and only see strip malls and fast-food restaurants? Would the rich farmlands that adorn both sides of River Road be covered in pavement? Would the rolling hills be leveled for high rises and office buildings?
Without local agriculture, would some of our favorite chefs—The Starks, Dustin Valette, Kyle and Katina Connaughton, Douglas Keane, Duskie Estes and John Stewart, and so many others—look forward to culinary cuisine that was imported from another place, not handpicked from our backyard?
Would you see so many social posts of canning, making sauces, the swapping of recipes, the neighborhood u-picks that create its own culture?
Would we get to enjoy the true farm-to-table food experience that happens in our local restaurants and in our homes?
Would our youth get to learn about leadership, responsibility and work ethic through FFA (Future Farmers of America) without local agriculture? Would they learn about animals and how to care for them, raise them and show them at our fairs? Would they embrace the motto of FFA—Learning to Do, Doing to Learn, Earning to Live, Living to Serve? It is a motto that serves the future of our community well.
Would our weekends, summers and holidays be filled with the beloved Gravenstein Apple Fair, or the new Healdsburg Wine & Food Experience that elevates agriculture and sustainability? Or, what about the FFA parade in Healdsburg, and the Geyserville Lighted Tractor Parade during the holidays? There are so many tributes to agriculture that we enjoy and look forward to every year.
Would our small businesses, hospitality venues, farmers markets and other favorite local stomps thrive without some support from the tourists who come to enjoy our wine and ag community?
Would Sonoma County play as big of a role in being part of the climate solution without our ag and open space and the opportunities our farmers have to lead the way in carbon sequestration?
Agriculture is part of our past, and we need to all work together to ensure its future. Thank you to our farmers. Thank you to our ag employees. Thank you to our community for supporting those slow tractors and trucks this time of year that allow us all to be part of this special place—Sonoma County. Home sweet (and delicious and beautiful) home. I am toasting you all with a glass of Pinot Noir, literally and figuratively, from my backyard. Cheers!