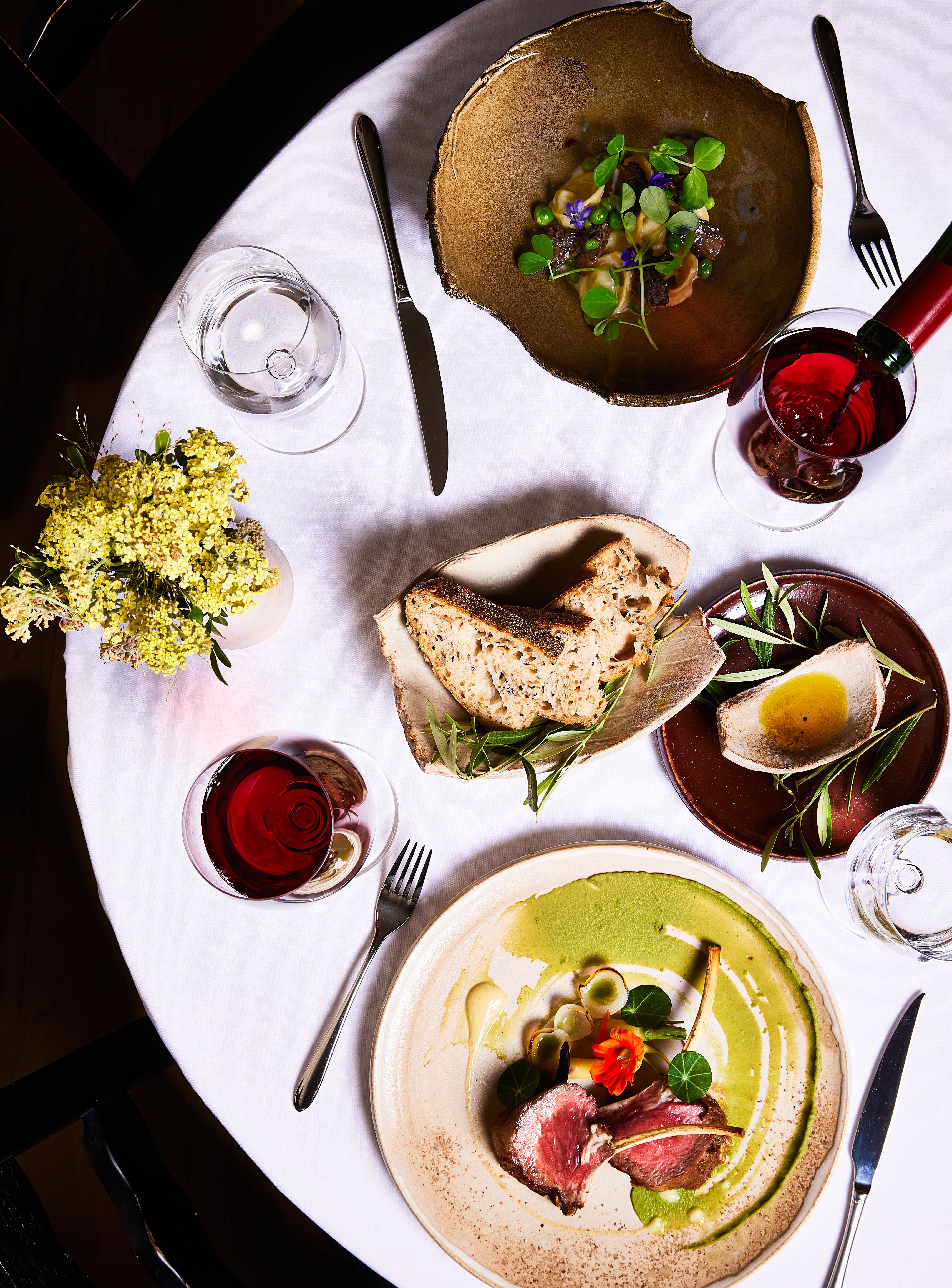 One might think a renowned local restaurant would be satisfied resting on its laurels—hanging a well-earned hat on a long-established reputation for fine dining, and then hitting cruise control. But not Farmhouse Restaurant. The high-end, prix fixe restaurant in Forestville is operating as if it's still trying to prove itself more than 20 years after transforming from a roadhouse burger stop for Russian River paddlers into a Michelin-starred destination named by epicureans among the finest Cal-Mediterranean restaurants in the country.
Aside from a stiff determination to provide great food, wine and service, there's a practical reason the restaurant heavyweight is still throwing punches: It's hoping to earn back its Michelin star.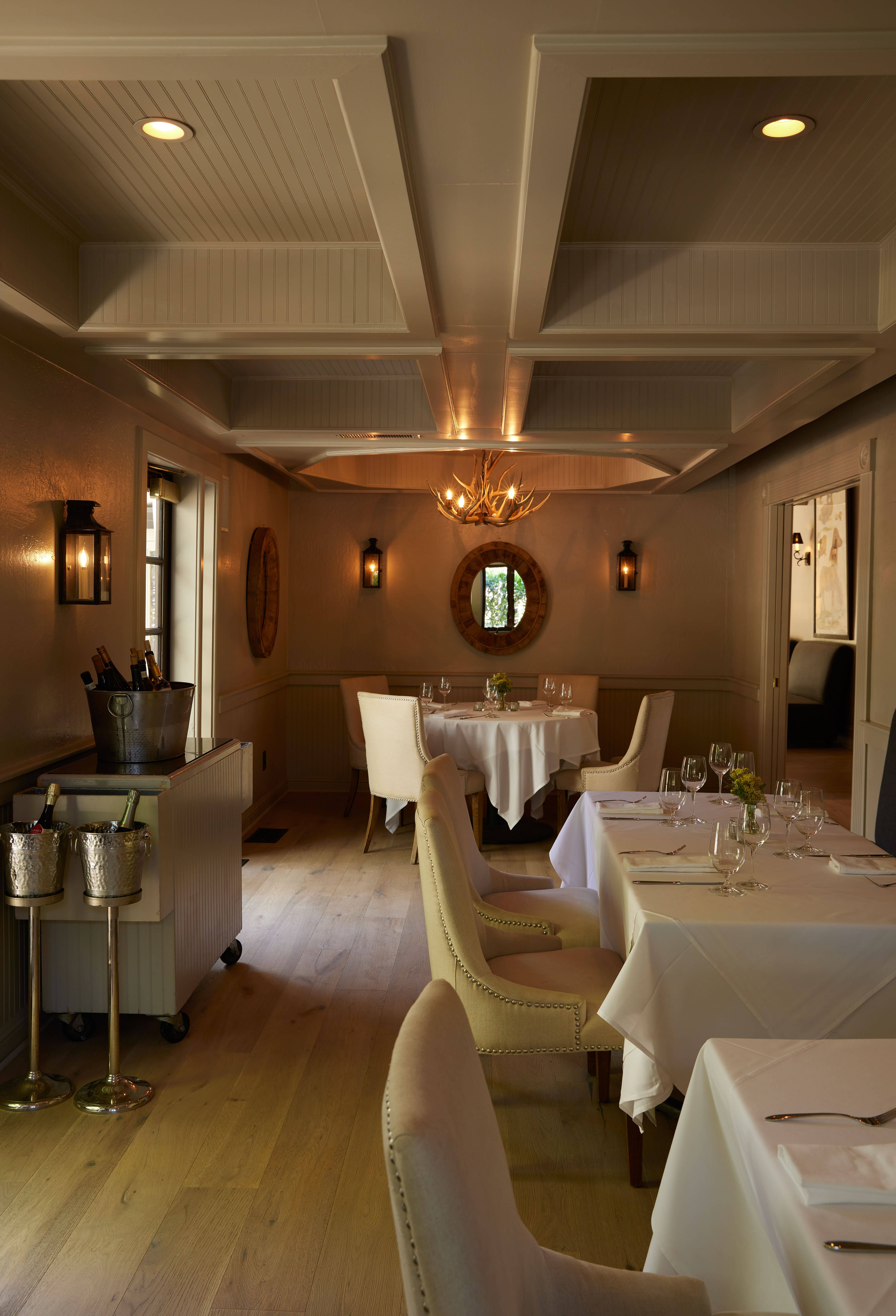 The restaurant first earned its coveted ranking from the French tire company's esteemed foodie guidebook back in 2006. But last year's retirement of longtime chef Steve Litke was the kind of change that leads Michelin to tighten its grip on those star rankings until a restaurant demonstrates its new kitchen can continue to carry the weight. Add to that a series of changes at the helm—Trevor Anderson is the new executive chef, following the departures of two prior post-Litke cordons-blue—and its no wonder Farmhouse is eager to once again prove its chops.
And, based on our recent visit, Michelin might want to make a reservation in Forestville pretty soon.
Despite its reputation, Farmhouse isn't all about the food and wine—its interiors are designed for the mood to match the seasonality of the cuisine. Michelin aptly described it as "rustic-elegant" and winter is an optimal time to dine by the fireplace or in one of the corner nooks of the warmly lit dining room.
The prix fixe meal consists of six courses with optional wine pairing; guests are given a choice between the Land & Sea and Garden menus—with featured courses subject to change, seasonally. My wife Joanne and I dined over the holidays and sampled one of each on our visit (that way we could share each of the small plates) with the first courses offering black cod and foraged wild mushrooms, respectively, an excellent foray into the seasonality of the cuisine—the former a bite-sized portion of fish flanked by sea grapes and sea lettuce; the latter featuring mushrooms in a savory black trumpet custard. Abalone with osetra caviar followed on the Land & Sea course, with an appetizer of roasted root vegetables as part of the Garden. Subsequent courses included roasted squash and quail served in a sumptuous sweet/savory persimmon glaze, in itself a highlight (and guests would be wise to keep any extra sauce on hand to sop up with the accompanying house bread).
The arrival of each course is accompanied by paired wine tastings—poured by house sommeliers who helpfully shared their expertise about why the 2020 Okonomierat Rebholz Trocken Riesling goes well with mushrooms, or the 2016 Joseph Swan Vineyards Chardonnay was a match for the Garden menu, etc. Their brief stories about how each vintage made its way from near or far to Farmhouse adds interesting context to the pairings and further emphasizes the serious thought that goes into the menu.
Standing out among other course highlights were the main entrees: a delicate beet-root scarpinocc on the Garden, and a locally sourced duck breast in braised mustard greens on the Land & Sea. The scarpinocc, a traditional shoe-shaped pasta originating in Lombardy, was served with a rich garlicky parsnip puree; while the duck featured tender meat from Oz Family Farm in Mountain View. Both were worthy climaxes to the meal—but guests would be wise not to put aside their utensils just yet. The finishing touches to the dinner included a cheese course—featuring house-smoked ricotta and shaved sheep's milk—plus a chocolate marquis (topped by candied pear) and a white chocolate tahini mousse, whose subtle sweetness was nicely offset by a salty tuile wafer.
It's been more than 20 years since siblings Catherine and Joe Bartolomei bought Farmhouse Inn and Restaurant, beginning its transition from a modest bed-and-breakfast (Joe Bartolomei once described its former state as "an absolute dump" in the Press Democrat) into a world-class foodie destination. And since the departure of longtime guiding hand Litke—it's almost unheard of for a restaurant of this stature to have the same top chef for 20 years—Farmhouse, for the first time in quite a while, is having to reestablish its credentials. If our recent visit is any indication, it won't have to wait very long. Stars all around.
Farmhouse Restaurant
At Farmhouse Inn, 7871 River Road, Forestville
707-887-3300; hello@farmhouseinn.com
Six course menu: $175 per person
Wine pairing: $125 per person
Thursday to Monday, 5:30 to 8:30 p.m.