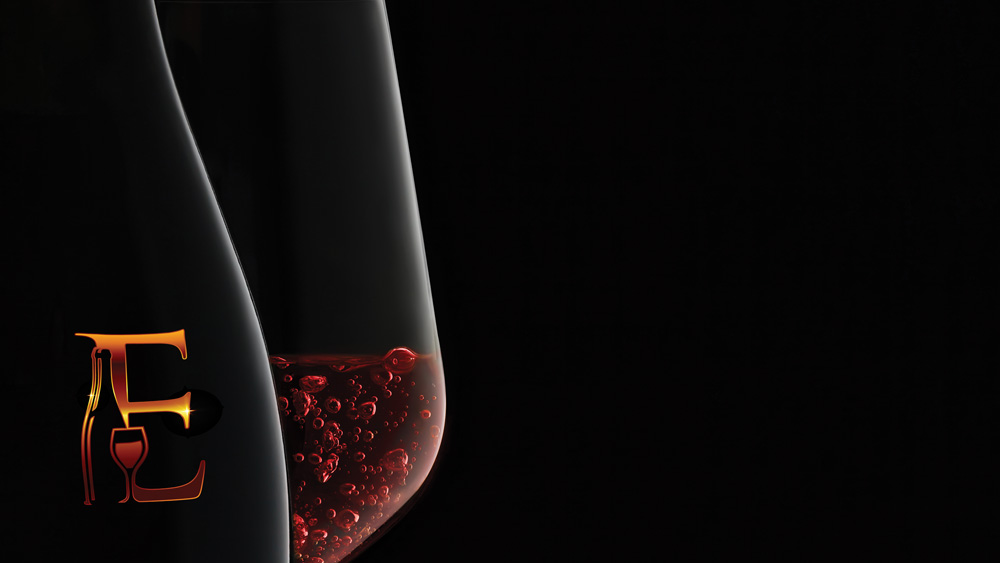 In 2020, the pandemic forced a lot of businesses to change the way they do business. Specifically, it compelled businesses to either start operating online for the first time or to make changes to allow them to do so for a much larger percentage of their sales.
From restaurants or wine bars that hadn't previously offered online takeout orders to wineries that had enjoyed only a tiny percentage of e-commerce sales, the ensuing months after the lockdown were a striking adjustment. As businesses realized the shift to e-commerce might not be as temporary as they had hoped, there was a sudden and urgent need to find and implement the right technology and online systems to more fully transition to the world of digital sales.
Over the past three years businesses have changed, adapted, learned lessons and made mistakes—all while facing a huge learning curve. Though the process has been difficult and, at many times may have felt impossible, many businesses are in a stronger position now than they were before the pandemic—better prepared to weather economic storms and to do business in an increasingly digital world.
Pandemic forces the digital issue
For restaurants the most common updates that were needed post-pandemic were the implementation of online order systems and website upgrades to improve the customer experience. Businesses that had formerly relied on 100% onsite business—where customers paid at a register or via credit card machines without the need for an e-commerce system—suddenly had to figure out how to make it easy to order and pay for takeout or pickup orders online.
Charles White, owner of Cozy Plum Bistro in Santa Rosa, recalls having to "downshift to survival mode, very quickly. It was a rapid pivot into meal-delivery services like DoorDash and GrubHub which really got us through initially."
For wineries, the most-needed upgrades were to websites, online reservations systems, point-of-sale (POS) and e-commerce systems—shifting from focusing almost exclusively on sales made in-person in the tasting room or as part of a recurring wine-club shipment to making it easy for people to place orders, pay online and pick their orders up curbside.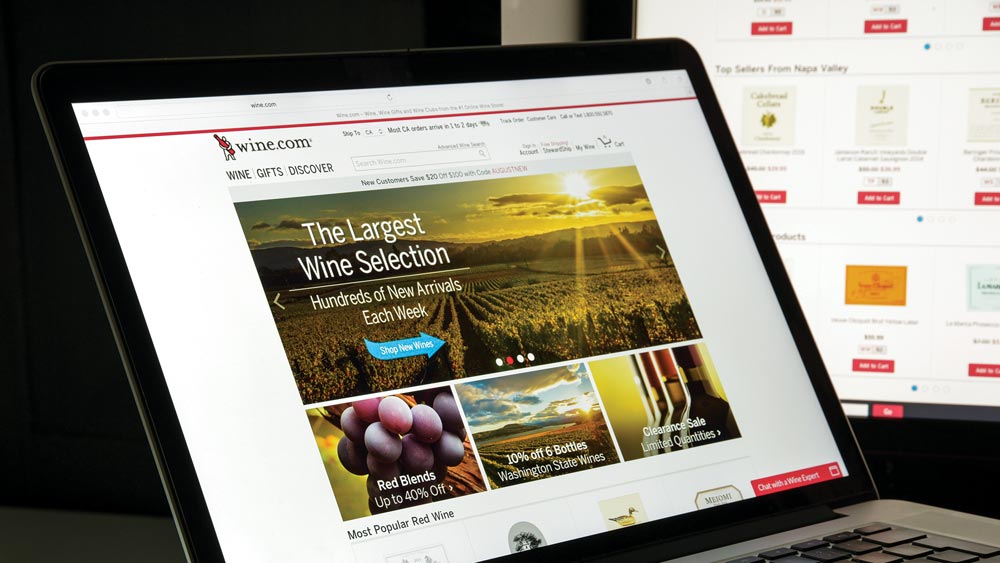 This required website upgrades—either due to needing to change e-commerce solutions or to improve the online customer experience or, more typically, both. This also required more modern and agile e-commerce and POS systems that could handle the larger volume and wider variety of digital transactions, as well as integrate and communicate information between systems.
As wineries began to open back up to visitors by appointment, it was online-reservation or booking systems that took the focus. Wineries that hadn't used online-reservation systems before needed to onboard new technology. And those who had worked with digital in a limited capacity needed to upgrade to systems that better suited their new and more-complex requirements.
'With the requirements of reservations due to COVID we had to find a new POS system that offered a good reservation system and also integrated with our website," says Katey Bacigalupi, of Bacigalupi Vineyards in Healdsburg. "We did a major website upgrade including reservations, but also a fully customizable wine-club model."
Claire Ducrocq Weinkauf, of Picayune Cellars & Mercantile in Calistoga, recalls that, "To survive during the pandemic, we moved all our platforms online—we used Zoom calls, FaceTime, WhatsApp—any app that could put us in virtual contact with the customer and take them in the tasting room and mercantile from the comfort of their home. We also changed our website and e-commerce platform to Shopify so that our systems were more integrated and we had more of the features and capabilities we needed for online sales."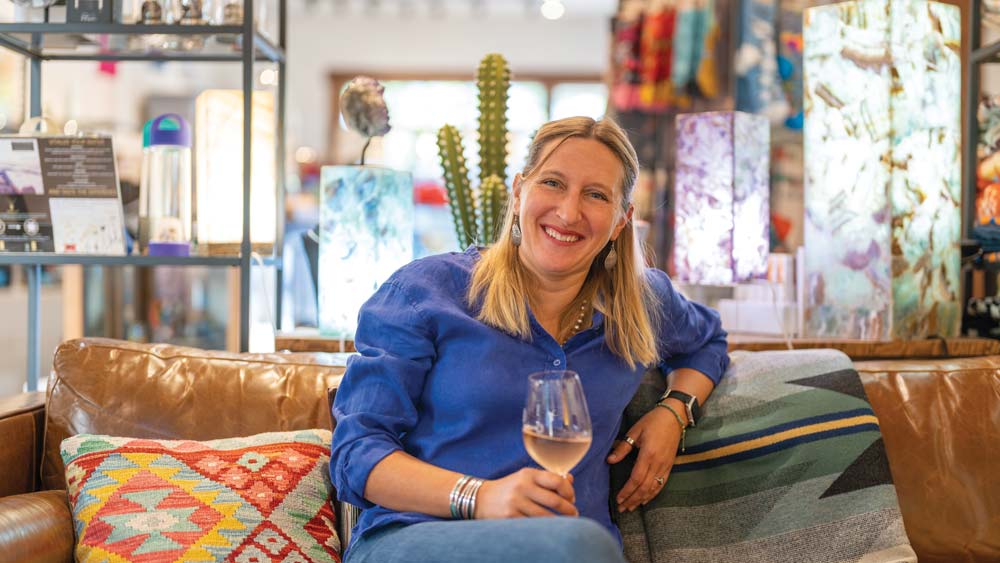 The pandemic also forced some businesses to start operating online before they were ready—as there was a sense of urgency to transition to a direct-to-consumer model in the form of subscription boxes, delivery, etc.
"In 2020, immediately following the [onset of] the pandemic, a lot of businesses leaped into action to set themselves up for online sales," says Noah Munro, CEO and founder of Taste Profit Marketing. "Due to the sense of urgency these business owners felt—and the savvy sales tactics of software purveyors who saw an opportunity to onboard a lot of new customers—some businesses were pressured into implementing systems that turned out not to be the best fit."
Retailers also had to pivot to facilitate a much larger volume of online orders, as well as to start offering curbside pick up options or local delivery.
Bottle Barn, a Santa Rosa wine and spirits retailer that does a huge volume of in-store sales, had the foresight to launch a new, more user-friendly website and implement an in-store pick-up option before the pandemic, in 2019.
However, "it was scarcely used by our customers before the pandemic," says Jason Schneider, GM and spirits buyer at Bottle Barn. To get people to start using the online order system and in-store pickup option the business had to figure out how to better communicate to customers that this feature was available, as well as to install a new POS system that would work better with their e-commerce system. This included investing more time into email marketing and online communications than they had before the pandemic.
"When the pandemic hit we were closed for over two months, during which time we installed a POS system and built an API [application program interface] to communicate with our online system," adds Schneider. "We also increased our email offers to three-to-four per week—which was almost double what we were doing previously—and launched an app. With all of these changes, our e-commerce sales started to take off really quickly."
Mistakes made and lessons learned
When it comes to implementing new business practices, strategies and technology there's a huge learning curve. During the months after the initial lockdown, as it became clear that the situation wasn't temporary, businesses rushed to make the changes they needed in order to keep doing business. Most businesses made mistakes—whether it was waiting too long to digitize their sales/marketing strategies, moving too quickly to adopt technology that promised to make everything easier, or trying to update or integrate old systems that couldn't keep up with their changing needs.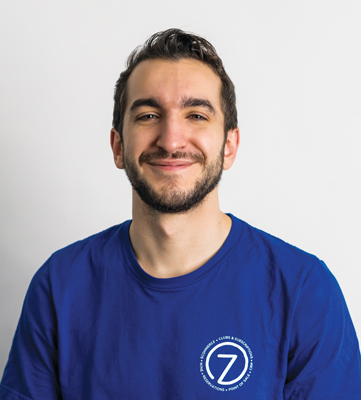 Zach Kamphuis, VP of business development for Commerce7, which specializes in e-commerce solutions in the wine industry, recalls many wineries waited until 2021 to make significant changes to their e-commerce strategy. "My guess is that they either thought they could wait out the dip in tasting room sales the pandemic brought, or didn't have the bandwidth to make any significant changes to their e-commerce strategy in 2020," he says. "Once they made the move to update their systems, they were happy they did so and wish they'd been able to do it sooner."
Integrations with new systems—particularly the integration of a robust POS system designed for a particular type of business—with modern, agile e-commerce systems is challenging and sometimes impossible. The systems that exist don't all integrate and new integrations can't easily be built unless there is a high enough volume of businesses demanding these integrations. A key area where businesses have found the integration between POS and e-commerce systems particularly difficult is the wine-retail and restaurant industries.
Jason Schneider, of Bottle Barn, says "The POS we currently use is an industry specific system and is very powerful—but it could not integrate with Shopify, our online e-commerce platform. This caused a lot of growing pains early on."
He says their attempts to convert fully to Shopify never panned out, as the Canadian company's equipment—scanners, screens, etc.—"couldn't meet our needs as a high-volume retailer, so we went back to our original POS."
Bottle Barn has since built APIs to give it the ability to connect (or push and pull) certain information between systems—which Schneider says, "sometimes work"—but, like most other wine retailers, they haven't found a true integration solution yet. "We are constantly looking to improve our technology and elevate the customer experience," he says. "The technology we chose seemed to suit our needs at the time, but we are still always exploring and trying to improve our current systems because we want to keep offering a better and better customer experience."
Charles White, of Cozy Plum Bistro, also experienced the pain and expense of trying to make old systems work with new technology. After attempting to integrate Cozy Plum's POS system with third party delivery systems to eliminate the need for employees to manually enter orders—and introduce the potential for human error—he realized that the solution wasn't integration with their old POS, it was moving to a new, more agile system. "Our company's attempts at integration [of an old POS system] failed disastrously and we ended up losing a lot of money, 'comping' a lot of orders, and apologizing to customers while it took them weeks to fix the glitch," White says. "We've since moved away from our old POS system and are now using Square, which we couldn't be happier about."
Growing pains for businesses also included learning how to use or leverage these systems in new and different ways as the landscape of their business shifted.
Ducrocq Weinkauf, of Picayune Cellars, relates her experience with figuring out how to leverage email marketing in the right way, saying: "Not everyone is excited by all the different aspects of your business. It's important to remember this so that you don't overwhelm customers with information or offers that aren't relevant." In Picayune's case, she says they offer wines as well as products in their mercantile so they needed to better learn how to "segment our audiences."
"To ensure that they received the messages and campaigns that were most relevant to them," she says.
'A much better place overall'
Perhaps not surprisingly, overall online sales for most businesses were lower in 2022 than they were at the height of the pandemic—when people were sheltering in place and ordering everything online. That said, online orders and e-commerce sales will continue to make up a larger percentage of most businesses' sales than they did before the pandemic.
Even as businesses go back to "business as usual," it's understood that the new "usual" includes the necessity to have more user-friendly websites, online-order systems and e-commerce customer experiences, as well as to have a better digital presence and easier access for customers to communicate with them online. Many of these changes would have benefited businesses before the pandemic—but it was the pandemic that forced action.
One result of these changes is that businesses are stronger and more agile now than they were prior to COVID. They are in a better position to facilitate business in whatever way works best for their customers, as well as respond to crises. They have learned that change isn't always a bad thing and that it's sometimes necessary for growth and to future-proof their business and brand.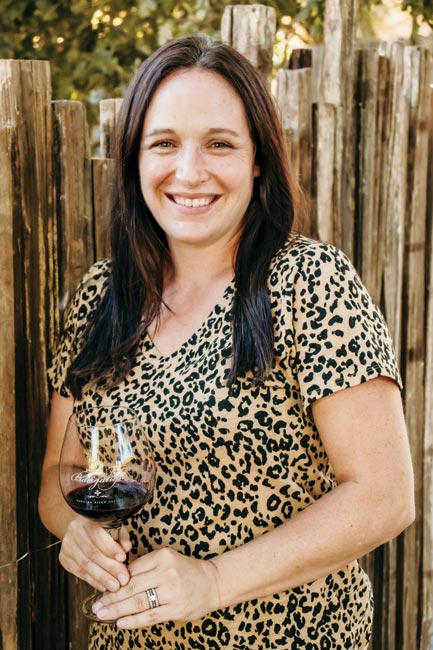 Katey Bacigalupi confirms that. "We feel we moved over to a new website, reservation system, e-commerce system and updated wine-club model at the right time," she says about her company's changes in mid-2020. "Waiting any longer would have put us behind, which would have cost us both in-person business and online sales.  We're happy with where we are at today."
She says sales have increased based just on the new wine-club system alone. "But online reservations and sales are also more streamlined and efficient which has put us in a much better place overall."
Claire at Picayune echoes the sentiment, saying that, "We are doing much better with our online business—from the quality and user experience of our website to the quality of email campaigns that we send. Overall, we are stronger as a business because of the work that we've done to enhance our online sales, marketing, communication and support efforts."
And the future looks bright for businesses that continue to invest time and energy into improving the online experience for their customers.
Direct To Consumer (DTC) e-commerce sales made up 18% of Commerce7 customer sales in 2022, according to Kamphuis—a year-over-year increase of 6%. "A better online shipping experience, more customizable wine-club options and features, and a more personalized experience overall results in growth" says Kamphuis.
After the past few years of pivoting, learning and growth in the wine industry, it's clearer than ever that when businesses make it easier and more compelling for consumers to purchase online, they are able to both retain and gain more business from a wider and more diverse customer base.
It is also essential for businesses to have systems that are able to share data and information and communicate with each other. This ability creates the opportunity to more effectively serve, market and sell to customers.
From the ease of online shopping to the reduction of irrelevant marketing messages to the ability to access a customer's information whether or not they've purchased in- store or online in the past, the success of wine businesses in 2023 is inextricably linked to their ability to serve customers in an ever-evolving e-commerce world.