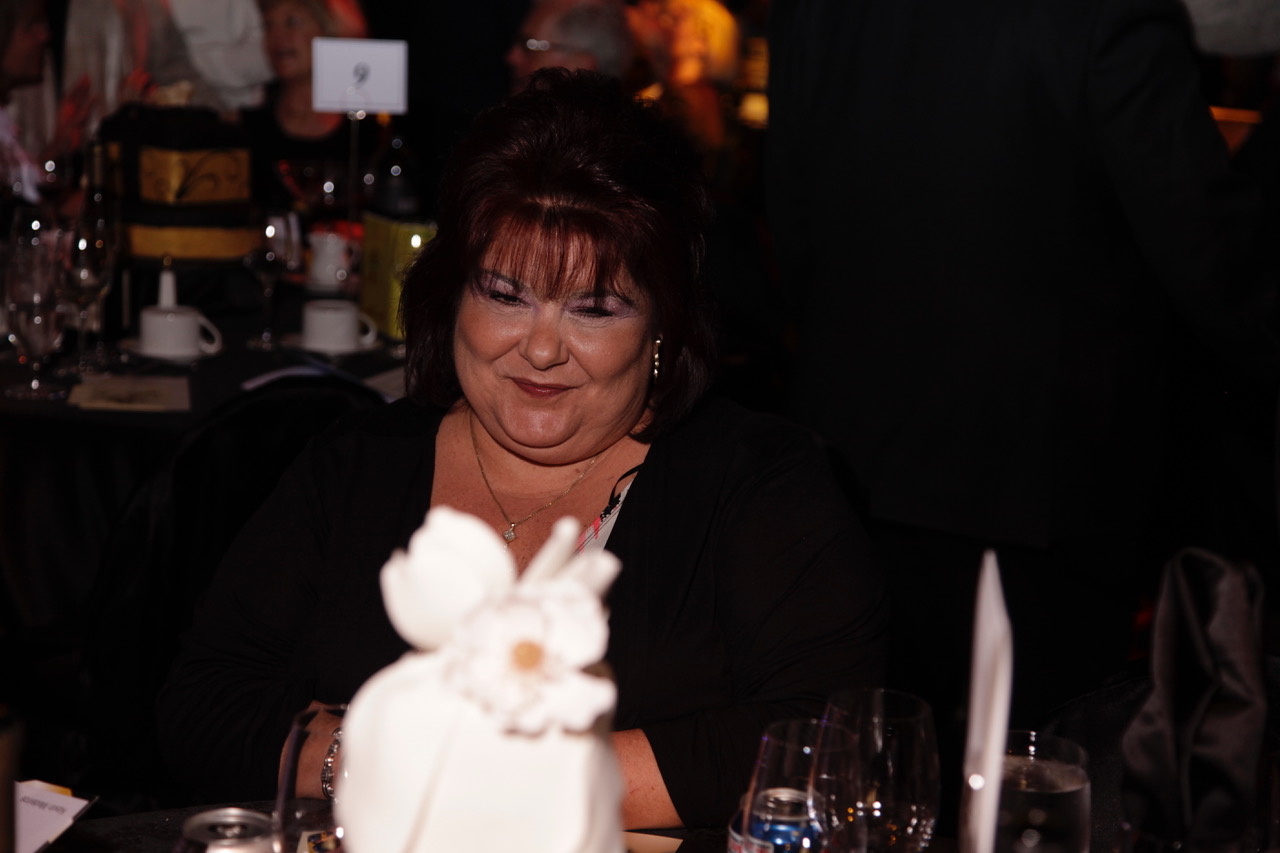 Former Lytton Rancheria Chairperson and local businesswoman Margie Mejia died of natural causes on Oct. 19, 2022 at age 66, leaving behind an exceptional and lasting legacy. As tribal chairperson of the Lytton Band of Pomo Indians she spent almost three decades relentlessly working on behalf of her tribe to establish a successful casino in San Pablo, which has helped secure a permanent tribal homeland in Sonoma County and build tribal housing in Windsor.
She also personally oversaw annual donations of millions of dollars to organizations that serve the underprivileged in the Town of Windsor, Sonoma County and the greater United States.
"My mom was very bold and a fearless leader," says her son, current Lytton Rancheria Chairperson Andy Mejia. "When she stepped into this role as tribal chair she promised this tribe three things… self-sufficiency, land and housing. "And she accomplished all those things."
Born in Vallejo on June 28, 1956, Margie Mejia raised her children in the Central Valley but worked in Sonoma County. Elected Tribal Chairperson of the Lytton Rancheria of California Band of Pomo Indians in 1995, she assumed leadership at a dynamic and fortuitous moment in the history of her people. Having lost its tribal status and reservation lands in 1961 following the passage of the California Rancheria Termination Act of 1958—legislation intended to speed the assimilation of certain tribes into non- Indian society (the act was subsequently overturned via a series of tribal lawsuits)—the Rancheria's federally recognized tribal status had only recently been restored by court order when Margie assumed her role as chair.
But during those three decades without federal recognition following the Rancheria Termination Act, the tribe had been stripped of its farm and ranchland and means for self-sustainability, with many members lapsing into poverty and homelessness.
Card room an ace for tribal lands
Because the Rancheria's 1991 reinstatement of federal status did not include the return of its historic tribal land in Sonoma County's Alexander Valley, Margie's first step was to establish tribal autonomy through economic self-sufficiency. She did this by spearheading the acquisition of a card room in the East Bay community of San Pablo and turning it, within a decade, into the highly profitable San Pablo Lytton Casino, which operates to this day. The process required years of extensive petitioning and the
assistance of Tribal Attorney Larry Stidham, who worked with Margie lobbying and establishing relationships with government officials.
Early obstacles included finding a way to move forward in spite of the Indian Gaming Regulatory Act, which stated that only tribes which had acquired land prior to 1988 were eligible to operate casinos on their land. This was accomplished by adding a provision to the Omnibus Indian Advancement Act of 2000 that took the 9.5-acre San Pablo Card Room parcel into federal trust, backdating its acquisition to 1988. The San Pablo Lytton Casino achieved full casino status in 2005 with Class II, or bingo-based slot machines and video bingo. Today, it comprises 35,000 square feet of casinospace, 1,575 Class II games, more than 1,200 parking spaces and 365 employees.
Stidham says he worked closely with Margie as she steered the card room toward success. "I worked with [Margie] directly in terms of hiring the general manager and reviewing the operation of the casino and then directly with her in terms of her relationship with the tribal council and presenting various issues to the tribal council on a monthly basis."
Regarding the casino, Andy Mejia says, "It not only benefits the tribe, it also benefits the City of San Pablo, providing more than 50% of the city's annual operating budget."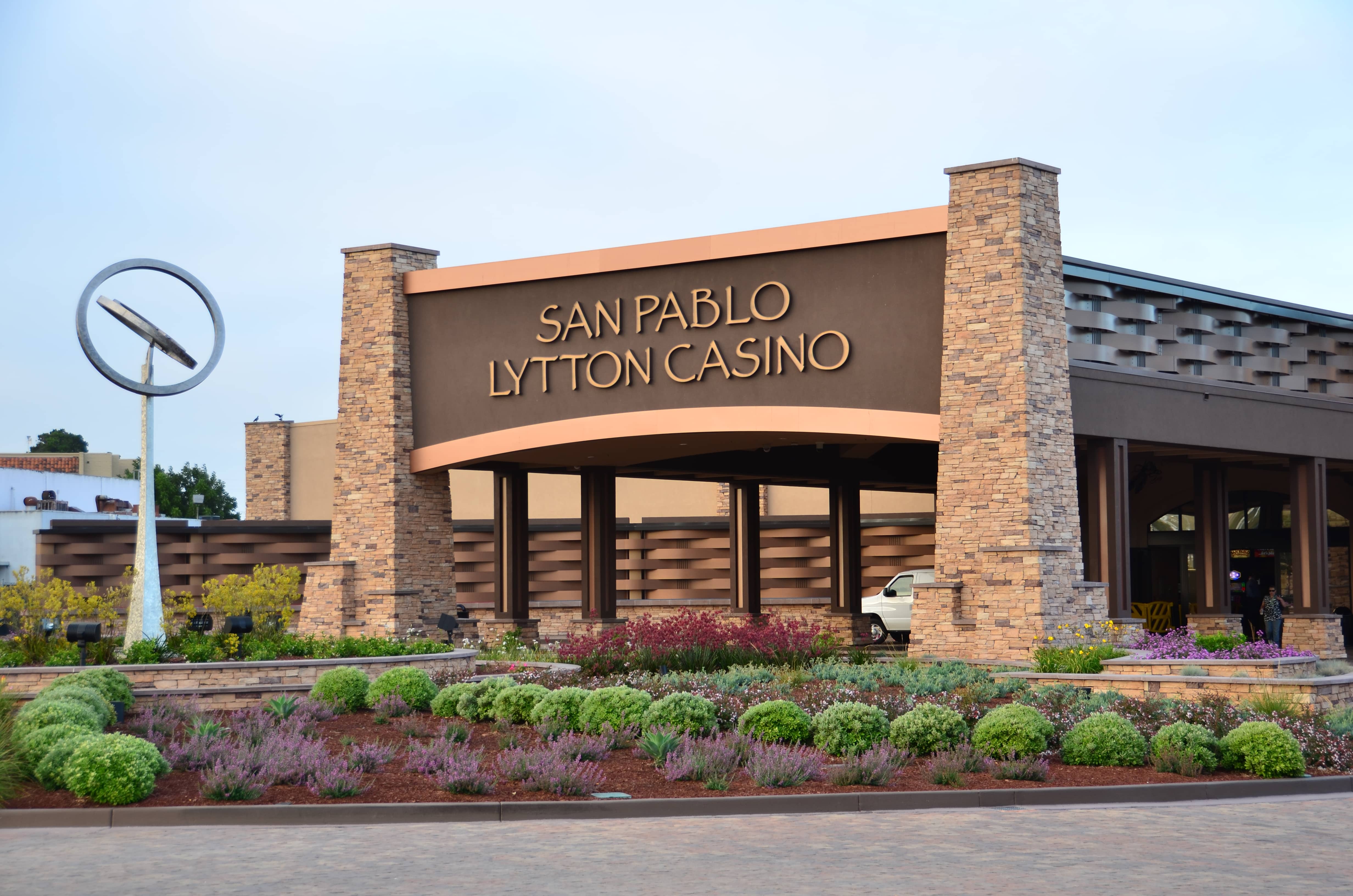 The tribe also donates large sums of money to organizations within the City of San Pablo. In her June 17, 2015 testimony before the House Natural Resources Subcommittee on Indian, Insular and Alaska Native Affairs regarding the Lytton Rancheria Homeland Act of 2015, Margie said, "… the Tribe sponsors a yearly golf tournament to benefit the Brookside Foundation thus providing $100,000 a year for healthcare for an impoverished community. The tribe has also donated $50,000 to the Boys and Girls Clubs of San Pablo." The Lytton Band of Pomo Indians continues to sponsor the yearly Brookside Foundation benefit golf tournament.
The fight for tribal homeland in Sonoma County
With the 9.5-acre San Pablo trust parcel providing more than enough annual income to support the needs of the tribe's 300 enrolled members, Margie embarked upon acquiring land near the tribe's former Rancheria in Anderson Valley. At that time the tribe had existed for 50 years without a homeland. Establishing tribal trust land was a necessary step in ensuring and restoring security and housing for the tribal government and its people. Sonoma County Supervisor James Gore described the trust and the reconstitution of its homeland as "a powerful reckoning" for the tribe. The process began in 2009 with the filing of a fee-to-trust application with the Bureau of Indian Affairs.
Following the purchase of 511 acres west of Windsor and with plans for a housing development in hand, the tribe began a years-long process of discussion with the City of Windsor and Sonoma County, in which agreements and fees were negotiated with numerous government departments including the Windsor Fire Department, the Windsor School District and the County of Sonoma itself regarding issues of mitigation, land use and environmental impact and assessment. In 2015 Lytton Rancheria and the Sonoma County Board of Supervisors signed a precedent-setting binding Memorandum of Agreement to place land into trust for the tribe.
"I worked very closely with Margie on a variety of fronts," says Gore, whose 4th district includes Windsor. "Right off the bat, once I got elected, this question about the homeland and the reconstitution of the homeland and the ultimate agreement between the County and the tribe was hot and relevant and controversial with a lot of folks in Windsor. And that was a long, difficult process, but we developed a ton of mutual respect. And [I had] a lot of admiration for her, what she was fighting to establish, for her, for her tribe, her members. It was always about her members."
The process continued and, working with Margie and Stidham, Rep. Jared Huffman (D-San Rafael) introduced to Congress the Lytton Rancheria Homelands Act of 2015, which "takes into trust for the benefit of the Lytton Rancheria of California certain land owned by the tribe in Sonoma County, California. Land taken into trust shall be part of the tribe's reservation. Gaming is prohibited on land taken into trust by this bill, and on lands taken into trust for the benefit of the tribe in the future." Supported by then-Gov. Jerry Brown, Rep. Mike Thompson (D-Napa), the Windsor Fire Protection District, the Sonoma County Board of Supervisors and others, the act finally received approval from Congress and former President Trump in December 2020.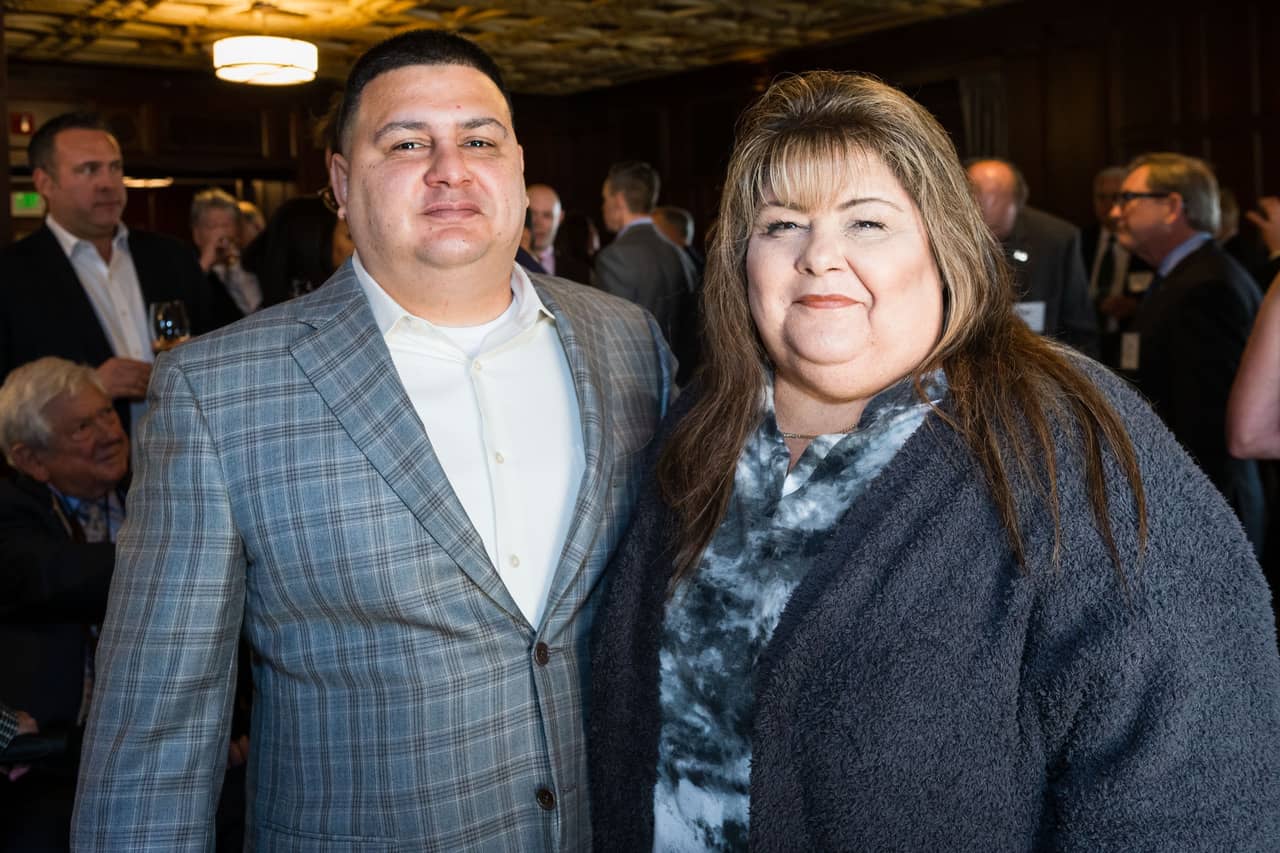 Regarding the long task of securing a new and permanent homeland for Lytton Rancheria, Stidham says, "I worked hand in hand with the Chairperson on that in terms of creating a lobbying team and creating and drafting the legislation. We went through three-and-a-half sessions of Congress to get that bill passed on a National Defense Act bill. Very seldom do individual Indian bills get passed by themselves, you have to figure out a way to get them to attach to other legislation and you have to get the right sponsors." He adds, "The [casino] funding has been the vehicle for land acquisition here in Sonoma County. The tribe has acquired over 3,000 acres in Sonoma County and 511 of that have been taken into trust, creating an Indian reservation. It took over 10 years to get that done. [Margie] was relentless. Her first priority has always been her tribe, and she was able to get that land into trust." Of the 511 acres Lytton Rancheria acquired west of Windsor, 124 acres were designated for the proposed tribal housing project that will include 95 single-family homes, 24 senior cottages, 28 townhomes, an 18,000-square-foot community center, a 4,200-square-foot retreat and a ceremonial roundhouse, along with multi-use trails and open space.
Construction began in January 2020 and completion is scheduled for fall of 2023. "Right now we're at 147 units," Andy Mejia says. "We also have on the table a possible resort hotel and winery, too. So we're going to have Phase One, Phase Two, Phase Three housing." In addition to the housing project, Lytton acquired numerous vineyards, which now provide diversified income for the tribe. The vineyards are maintained using environmentally sound methods and produce high-quality wine, stress Lytton officials.
Autonomy and philanthropy
In her testimony before Congress in 2015, Margie spoke to the tribe's support for local tribal health services. "On the federal level, Lytton Rancheria does not accept any federal funding it is eligible for as a tribe except for Indian Health Service (IHS) funding, which it immediately turns over to the Sonoma Indian Health Clinic," she said. "This clinic provides healthcare for all Indians, regardless of tribal affiliation, residing in Sonoma County. On top of its IHS funding, the tribe also donates an additional $600,000 per year to the Sonoma Indian Health Clinic to use for expenses." Margie herself served as chairperson for the clinic. The tribe's support for the underserved and underprivileged goes beyond donations to the Sonoma Indian Health Clinic, however. In addition to serving as the Naming Sponsor for Luther Burbank Center for the Arts and supporting the Boys & Girls Clubs of Sonoma-Marin, local food banks, The Schultz Family Foundation—the Seattle-based nonprofit which in turn supports dozens of grants and investments for marginalized communities (schultzfamilyfoundation.org/grants)—Lytton Rancheria also made donations of $1 million to Houston Mayor Sylvester Turner's Hurricane Harvey Relief Fund in September 2017, $500,000 to support Las Vegas shooting victims in October 2017, $1 million to victims of California wildfires through the Tri Counties Bank Camp Fire Fund in 2018 and $300,000 to families of Gilroy Garlic Festival victims in August 2019, to name but a few of the tribe's philanthropic efforts. Per its website (lyttonrancheria.com), the tribe's Good Neighbor policy includes donating millions of dollars to dozens of additional local and national schools, charities and foundations over a period of many years. As one sentence reads: "Lytton is committed to supporting tribal members within the county as well a commitment to all children, tribal or not."
Amber Behrens, director of the locally based Schulz Celebrity Golf Classic, recently praised Lytton's longtime role as Grand Sponsor of the annual tournament. "Our partner and Grand Sponsor since 2010, Lytton Rancheria has given over $3 million to our beneficiaries and inspired so many others to give," Behrens said in a statement. "Chairperson Mejia's philanthropy has helped to better the lives of so many children in our community. And while she is deeply missed in our family of charities, her spirit of giving and connection continues to lift us up in our mission to enrich the lives of these children. We look forward to continuing our relationship with Lytton Rancheria and the beautiful legacy that Chairperson Mejia has left in our hearts, and our community."
Legacy
In her 2015 testimony before Congress, Margie looked back on her accomplishments as tribal chairperson of Lytton Rancheria, and her place in the "long tradition of leaders" who have been responsible for the safekeeping of the tribe and its members. "I have lived the highs and lows of my tribe's status every day of my life, from the devastating effect of poverty, alcoholism and drug abuse, and having our tribal status terminated, to the economic success we have finally been able to enjoy through our restoration," she said. The Lytton Rancheria Homelands Act "is not simply one of a broad array of issues I have sought to advance; this is the pride, respect and stability of my tribe."
Stidham refers to Margie's passing as "a tremendous loss." "She was there for 28 years and she kept the focus on the well-being of the tribe. That said, Stidham points out that Andy worked with his mom for the last six years. "He's learned from the master."
"My mom never forgot where she came from," says Andy Mejia. "She always remembered and always gave back. She spent a great portion of her life giving back." Added Andy: "She took a landless, penniless tribe out of poverty (and) built community." As Gore sees it, Margie's larger vision was always about something more than legal battles over gaming facilities or the reconstitution of homeland.
"Her aspirations were way ahead of that," says Gore. "She was looking toward the reemergence of her tribe and her people and their rightful place in this region, in the story of the future of Sonoma County." Concludes Gore: "You know, at this point, it's really not about the land use and the casinos anymore. "It's really about what's the future partnership between the tribes and us."