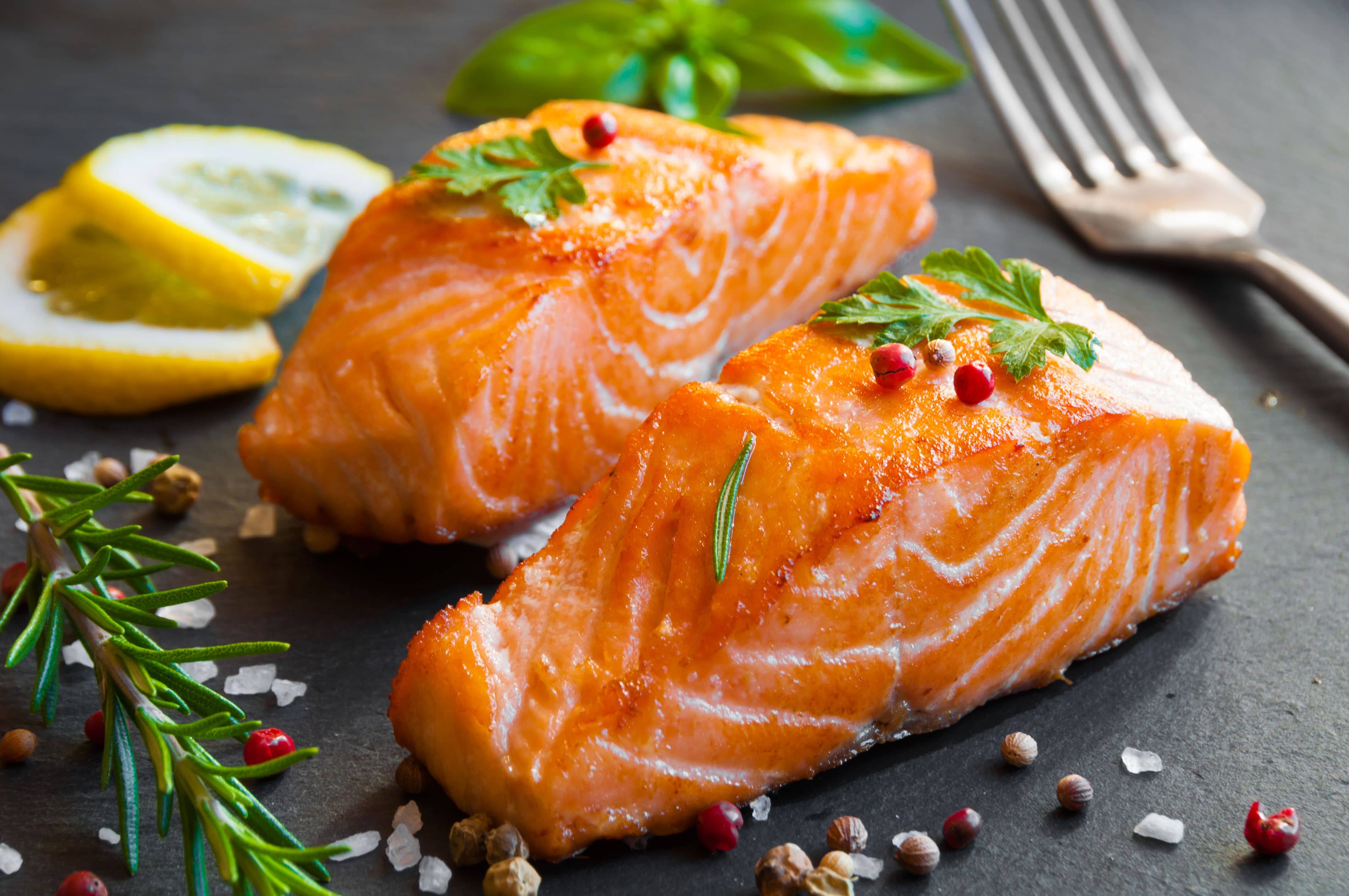 This year we are faced with the specter of no salmon from the North Coast. The Department of Fish and Wildlife is concerned that the spawn rate is dangerously low given the last few years of drought. That doesn't mean that there won't be salmon to buy. Just that it probably won't be coming from our North Coast. Reports are encouraging for salmon supplies from the Northwest and Alaska, however.
Salmon is one of the most delicious and nutritious proteins we can eat. Unfortunately, it often ends up dry and over-cooked especially when grilled. A simple way of cooking it that helps the fish to retain its moisture and oils is to cook at a lower temperature.
It's a very simple technique and will almost guarantee that melt-in-your-mouth texture that most of us are looking for. When cooking salmon or other oily fish at higher heat for a shorter period of time, the proteins coil up and constrict, causing the oils to secrete, making the fish dry, chewy and chalky. When you cook salmon at a lower temperature, the proteins are coiled more slowly, allowing the fish to retain more of its moisture and oils.
Here's a simple recipe:
Four 6-ounce skin-on salmon fillets
Kosher salt and freshly ground black pepper
1 lemon cut in 8 wedges
A mixture of a couple of tablespoons of fresh herbs of your choice such as chives, dill and parsley
Preheat the oven to 300 degrees and line baking sheet with parchment paper.
Pat salmon dry with a paper towel and place on baking sheet skin side down.
Sprinkle salt and pepper generously over salmon. Squeeze a wedge or two of lemon over followed by a sprinkle of fresh herbs.
Bake salmon until salmon flakes easily with a fork and is slightly opaque, about 20-25 minutes depending on its thickness. It will look a little undercooked but don't worry, it's not.
To remove the skin, carefully slide a thin spatula (now is the time to finally buy a real fish spatula!) between the flesh and the skin, leaving the skin behind. What could be simpler and you'll be rewarded with one of the best fish fillets you've ever eaten.