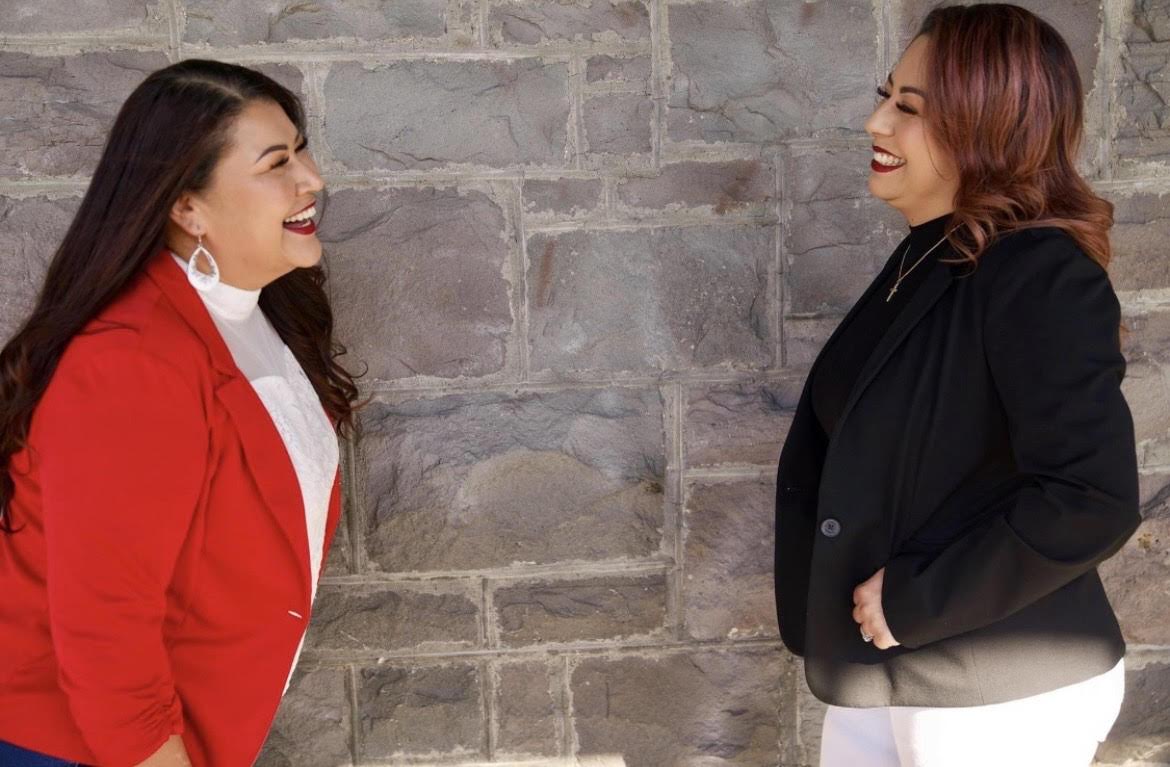 Human trafficking is on the rise.
In recent years, news over arrests of individuals accused of trafficking people for sex or labor has become pervasive.
According to the Bureau of Justice Statistics' most recent data from 2020, nearly 2,200 people that year were referred to U.S. Attorneys for human trafficking offenses—a 62% increase from the last time the data was tracked in 2011.
And it's happening in Bay Area backyards. In February of this year, members of a South Bay family were sentenced to between five and nine years in prison for running a human trafficking ring out of childcare and senior-care centers in Daly City. Still, in too many cases, such crimes go unnoticed and unpunished.  
This isn't just a national crisis, but a global crisis. 
In the International Labour Organization's report on "Global Estimates of Modern Slavery," the ILO estimates there are about 24.9 million victims of human trafficking globally.
The Blue Campaign—the Department of Homeland Security's effort to raise awareness about human trafficking—defines the crime as the use of force, fraud or coercion to obtain some type of labor or commercial sex act. It can involve methods of violence, manipulation, false promises of well-paying jobs and romantic relationships. Human trafficking can come in various forms, including sex trafficking, forced labor and domestic servitude. 
Traffickers tend to profile people who they may see as vulnerable, regardless of age, race, gender or nationality. The majority of reported human trafficking victims are female. 
Whether a victim is forced into servitude by a trafficker who has confiscated their travel documents or an at-risk youth manipulated into sex work, for those who have been victimized for lengthy periods, it can be extremely difficult to break from the shackles of trafficking. 
Sonoma County residents Lisa Diaz-McQuaid and Elizabeth Quiroz are well-versed on the subjects of breaking those shackles—both are human trafficking survivors. Together they founded the nonprofit Redemption House of the Bay Area, which strives to inform and educate others about trafficking, as well as advocate for survivors and victims who desire to escape and make a better life for themselves. 
Diaz-McQuaid and Quiroz first met in 2018 while attending a class focused on drugs and alcohol at Santa Rosa Junior College. Quiroz had given a presentation on human trafficking—a discussion that resonated deeply with Diaz-McQuaid. "I sat there in the front row watching the presentation and learning all the information that she was sharing," recalls Diaz-McQuaid.  
But when Quiroz shared her personal story of what she went through of being trafficked and the circumstances in her life at that time—it was as if Diaz-McQuaid was hearing her own story. 
"I remember holding back my tears listening to her because, 'Oh my god! This girl is telling my life story," says Diaz-McQuaid. "I can relate to what she's saying, [because] I was already beginning my healing journey and here Liz is talking so freely and openly about being trafficked—it helped me open the door to my own healing and that experience, because I [had] never talked about it." 
A couple of days after the presentation, Quiroz and Diaz-McQuaid met up and the two began to form a bond over their shared experiences. According to Diaz-McQuaid, Quiroz had already come up with an idea to launch a trafficking-survivors-support nonprofit, which would eventually include a safe house. 
Quiroz asked her if she would be willing to help. Without hesitation, the answer was "yes."  
They chose the name Redemption House of the Bay Area in order to think "big" in their outreach and to reflect their mission of helping other trafficking survivors return to lives that are functional, productive and healthy.
The shared experience of abuse
Diaz-McQuaid and Quiroz have shared experiences beyond both being survivors—they also endured physical and sexual abuse at the hands of their traffickers. 
Diaz-McQuaid says her trajectory began at an early age. Her stepfather had sexually abused her as she was growing up, instilling her with deep resentment. "Growing up, I was angry. I had developed an addiction to drugs and alcohol as a way to cope. I was a habitual runaway growing up—constantly running away," she says, adding that it led to a period in the local juvenile hall. "I remember at 17 when my stepfather had [admitted to the sexual abuse], I remember having like a sense of… Ahh, it's finally over!' But then all the guilt and the shame just basically took over." She covered up her feelings with more drugs and alcohol, avoided family and refused to talk about her problem. She left home, moved in with a friend and got involved in a gang.
When it came to being in a healthy, loving relationship, Diaz-McQuaid says the years of abuse at the hands of her stepfather gave her a distorted image of what love looked like. All she desired was someone who was going to protect her, keep her safe and love her. 
She thought she found love when she met her children's father, but was wrong. 
"I just wanted somebody to pay attention to me, somebody to love me, somebody to make me feel safe." But he was "very" physically abusive. And by the time Diaz-McQuaid left him, she "was completely broken in all aspects." 
Eventually, Diaz-McQuaid met another man, who promised to take care of her and not to hurt her. "When I met him, I still had a black eye from the beating I had from my kids' dad. So all the things I wanted to hear, he told me."
At first he made her feel safe. But then came threats. And three months after they'd met, she was "put out on Santa Rosa Avenue."
"It was like a grooming stage and a honeymoon stage" all at once, says Diaz-McQuaid.
Quiroz's story is similar to Diaz-McQuaid's. She says from a very young age until about 15, she endured a series of traumas—including physical and sexual abuse from numerous abusers. She was in the foster childcare system and came from a family of alcoholics, addicts, criminal gang members and a single-parent household. She says many factors played into her situation, which led to high-risk trafficking. 
Quiroz says she was trying to find a father figure, since she didn't have one growing up. "I met my first trafficker and that's how I was lured in…because of my vulnerability and trauma [that] I endured through my past experiences, and what I thought love looked like."
She says not having a father growing up left a void within her. "It's like [when] a little girl is looking for their dad and that's kind of what I found in this man," she says. He was 27, she was 15. Soon she was being trafficked in San Francisco.
Trafficking is not a 'choice'
While human trafficking is global crime—with more than 25 million victims worldwide, as estimated by the U.S. Department of State—the means for its proliferation are often the same everywhere: Many victims are afraid to come forward and speak up, allowing traffickers to exploit people of all ages and backgrounds, mainly for their own profit. 
Diaz-McQuaid says she wants people to know that human trafficking could possibly be happening within your family or within your neighborhood, adding that there are so many different layers to trafficking and different ways that people are trafficked.
Many individuals may not know what to look for if they suspect someone is being trafficked. That's why it's important to learn what red flags to look for, says Diaz-McQuaid—and to know what to do if you come in contact with someone being trafficked.
Quiroz hopes law enforcement comes to "think more outside the box" and have more compassion, as many trafficking victims are arrested and charged as criminals. She says it's not always easy for victims to get out of the situation they're placed in. "We want to address these situations with more of a compassionate approach and the equality model approach when we deal with these individuals rather than criminalizing them and not offering them any exit resources," Quiroz says.
Continues Quiroz: "Sometimes we hear, 'Oh, why didn't you ladies just leave?' It's not that simple. It's [a] mindset. It's a lifestyle or way of living. It's fear, survival and manipulation.
"Stop thinking that victims have a choice and they can just leave. It's not that simple."
According to statistics, victims of human trafficking are mostly female and fall between the ages of 14 and 16. According to the California State Office of the Attorney General's website, young girls and women make up 99.4% of sex trafficking victims and 57.6% of forced-labor victims. 
Males are trafficked as well, though the precise data is murky since male cases are heavily underreported. According to OrphansHand.com, the United Nations estimates that boys account for 15% of global trafficking victims, while adult men account for 20%. The underreporting of male cases is partly due to the perception of a greater stigma surrounding abuse of men, Quiroz explains.
Hypothetically, she adds, if a male reports himself as a victim, they may be perceived as looking weak to their trafficker, which could result in further harm.
Taking it to the streets
Redemption House offers numerous services for survivors and victims. They provide education and bring awareness to the community by visiting schools, universities, churches, juvenile probation centers and businesses throughout the Bay Area, in addition to tribal lands in Lake and Mendocino counties. They also provide mentoring (which includes one-on-one interventions with adult and young trafficking survivors) and support by sharing their own stories or listening to victims' stories. The organization also offers a support group, which meets twice a month at a confidential location. At the support group, survivors are educated on what they can do to thrive in their lives, with fewer setbacks. 
"We implement tools on what women can do in order to move through life because there are triggers and life happens," says Diaz-McQuaid. "Sometimes it can get overwhelming." She describes it as a "family relationship" because of their "shared sisterhood" as survivors. "We feed them a nice, warm meal and just love them," she says. 
"We're there for them, letting them know—they're not alone." 
In addition to the support group, Redemption House also provides a street outreach, where its founders travel to different communities where survivors are located and let them know that support is available to them. They give the women purses with hygiene products and resources about their organization as a way to connect. 
The purses also serve as a valuable keepsake that comes in handy when they're out on the streets. 
"When you're being trafficked, everything you get that's worth any money or has any value, you have to give it to your trafficker," says Diaz-McQuaid. "[But] your trafficker is not going to want your purse, so that's something you get to keep—something the survivor can actually have for herself." They place love notes inside the purse, too, along with a flyer that has information about their services and support group—basically letting them know that, when they're ready, they can join. (Victims don't need to join in-person, but can also join through Zoom, says Quiroz.) 
Raising awareness
As board president for Redemption House, Elizabeth Baker knows the dedication that Diaz-McQuaid and Quiroz put into their advocacy for trafficking survivors. Baker, a senior finance manager with Kaiser Permanente, says she has known Diaz-McQuaid and Quiroz for a few years now and has watched them grow the organization from the beginning—and sees how passionate they are when it comes to the work they're doing. 
"They're teaching people what to look for to find the people who are being trafficked at a different level that most of us wouldn't recognize," says Baker. "They've got trainings they've developed that they take to police departments, schools and to different venues that can bring a community awareness to this situation." She says the work of advocates like Redemption House has brought a high-level of visibility to trafficking over the last few years. "It seems like everywhere you go, people are talking about human trafficking," says Baker, and the efforts of Diaz-McQuaid and Quiroz have heightened that awareness. 
By sharing their stories, Diaz-McQuaid and Quiroz are making an impact on trafficking survivors and victims, says Baker. And by educating the community they're putting a spotlight to the growing problem. 
At the moment, Redemption House is a "house" in name only—Diaz-McQuaid and Quiroz are actively on the hunt for a permanent headquarters for the nonprofit. In the meantime, they're working out of their homes and vehicles or sometimes they have to go out and find meeting locations. They also plan to expand their outreach program to other locations around the bay, as their initial focus has concentrated on Sonoma County. We plan to conduct outreach in San Francisco and our hope is to grow our street outreach throughout the Bay Area where trafficking is happening," says Diaz-McQuaid.
She adds that they're also looking for a volunteer who is experienced with grant writing since the only funding they currently receive is through private donations and a Human Trafficking Grant with Verity, the Santa Rosa-based nonprofit focused on sexual-assault prevention.
Diaz-McQuaid says they've also become aware that there is a high degree of labor trafficking occurring within "wine country"—especially within the undocumented and indigenous communities—and plan to focus efforts on those concerns soon.
Their ultimate goal, says Diaz-McQuaid, is to open a safe house for survivors where they can receive wrap-around services, resources, therapy, attend support groups and classes in a safe setting that will assist them with integrating back into society and living healthy and productive lives. 
"One of the things that [Quiroz] and I like to share in our stories is not just where we come from, but what we're doing today," says Diaz-McQuaid. "Because it doesn't matter where you come from; you can turn your life around and change it for the better." 
She firmly believes that in almost any situation, healing is possible.
"Everybody deserves healing, everybody deserves freedom," she says. "Everybody deserves to be happy and to feel what healthy love is."
For more information, contact Redemption House of the Bay Area at 707-697-2099. Or visit redemptionhouseofthebayarea.org.