The well-worn "we all scream for ice cream" line couldn't be truer this weekend, as temperatures are expected to near the century mark in the North Bay—a fitting time to celebrate National Ice Cream Day on Sunday.
The third Sunday of July has been set aside for honoring the cool, creamy treat since 1984, when then-President Ronald Reagan first commemorated his favorite dessert, following U.S. Congress's approval of July as National Ice Cream Month. (Not to be confused with Ice Cream for Breakfast Day, celebrated on the first Saturday in February when people are encouraged to eat ice cream for breakfast.)
The congressional proclamation calls ice cream "a nutritious and wholesome food," noting it's enjoyed by over 90% of the U.S. population and has a reputation as "the perfect dessert and snack food."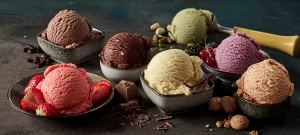 While references to early forms of ice cream date back centuries, the sweetened, frozen cream isn't waning in popularity—the U.S. ice cream market generates about $10.6 billion annually, with the average American enjoying about 20 pounds a year, according to zippia.com. The global ice cream market is expected to grow by 5.2% by 2030. The top-five major brands in the U.S. are Ben & Jerry's ($910.7 million in revenue), Haagen Dazs ($785.1 million), Blue Bell ($657.4 million), Breyers ($498.4 million) and Dreyer's ($372.2 million).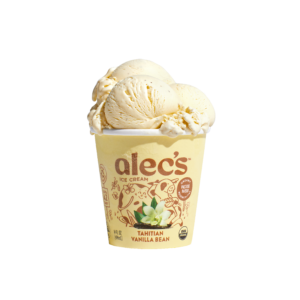 Locally, a pair of Petaluma-based businesses are pulling out the stops for Ice Cream Day. Petaluma Coffee & Tea Company and Alec's Ice Cream are teaming up to offer visitors of the coffee shop at 212 Second St., an affogato with a scoop of Alec's fan-favorite organic Tahitian vanilla ice cream topped with a shot of espresso ($5). Alec's is a Petaluma-headquartered ice cream company, having moved into the production facility vacated by Three Twins in 2020. Check it out at alecsicecream.com.
For more information on National Ice Cream Day, click here.