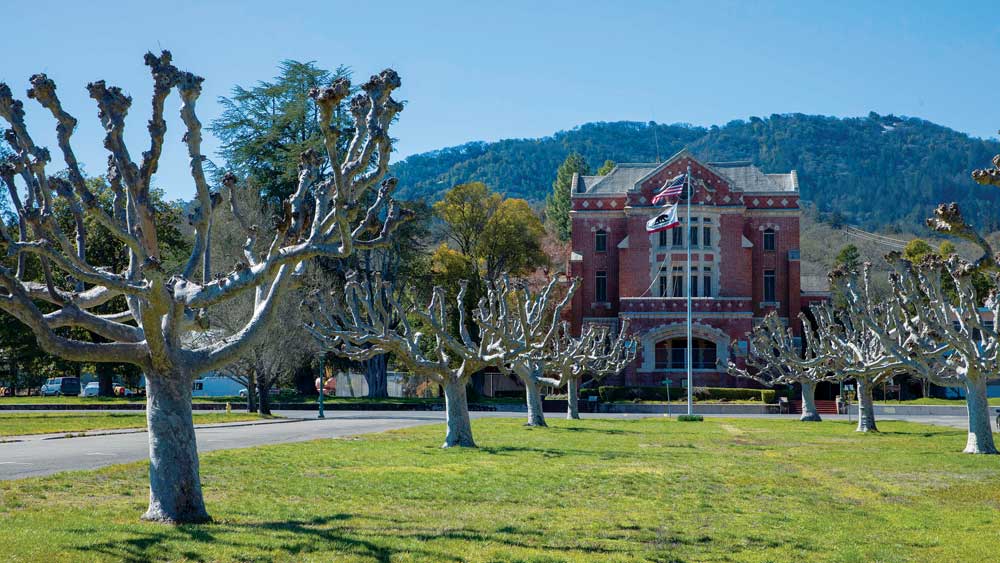 Plans for the future of the Sonoma Developmental Center campus have been in discussion since the facility closed in 2018.
The project developers tapped to transform the former Sonoma Developmental Center into a mixed-use housing community surprised county officials this week by submitting an application to increase the number of units in the plan by 50%.
Supervisor Susan Gorin, whose 1st District includes the SDC property, described herself in the Press Democrat as "blindsided" by the change.
Last year, the Sonoma County Board of Supervisors approved a vision for the 945-acre property near Glen Ellen that included 620 housing units—a number viewed as a compromise with local residents who raised concerns that an overabundance of new homes and apartments would cause traffic burdens and create unsafe fire-safety conditions. But last week project developers Grupe/Rogal submitted an application to change the approved specific plan to 930 units.
While county housing officials predicted Grupe/Rogal would take advantage of state law that allows density bonuses, potentially bringing the number of units to around 750, the application for nearly another 200 units over that will no doubt raise eyebrows with local SDC watchdogs.
Potentially raising hackles even more is that none of the newly proposed units will be designated as affordable housing. Under the plan approved by the supervisors last December, 124 of the units would be affordable, a number which stands in Grupe/Rogal's application to increase the total units by another 310.
In its review of the application, county officials will have to address whether the proposal violates the county's requirement that 20% of new development be affordable. Grupe/Rogal's application puts the percentage of affordable at just over 13%. If the county rejects the application, the developers could litigate.
In addition to the housing, the county-approved specific plan at SDC includes a 170,000-square-foot hotel, a 161,000-square-foot "innovation center" and hundreds of acres of open space.