MAVA's Guillermo Herrera, shown here at his vineyard on Monticello Road in Napa.
It might be one of the smallest professional wine associations in California.  
But, based on the number of members, the Mexican American Vintners Association (MAVA) is making inroads in the state, with the goal of marketing its products nationwide directly to wine drinkers who love a good backstory. MAVA is comprised of Mexican American-owned wineries, winemakers, winegrowers and vineyard managers—some of whom wear all those hats—and grew up as children in the vineyards of Napa Valley, where their immigrant parents once tended the vines. 
"Our association has a pretty large following," says Guillermo Herrera, president of MAVA, which has only 19 members who pay a nominal yearly fee to belong. "A lot of people love the story and the idea of Mexican-American families trying to penetrate the wine business and producing high-quality wines. Many people really embrace that. We were first immigrants when we started in the industry and now the children of those immigrants, like myself, are running their own wine businesses. With MAVA, we hope to show folks how we have achieved the American dream."  
Herrera was born in Los Angeles. At the age of 5 he relocated with his mother to Napa Valley, where she found work in the vineyards. A busy man always on the go, Herrera, along with his wife Angelica, founded Heritage Vineyard Management in 2007, overseeing all facets of grape-growing on 800-plus acres of vineyards in Napa, Sonoma, Solano, Lake and Mendocino counties. He also makes his own wine under the Herencia Del Valle ("Heritage of the Valley") label, producing approximately 200 cases annually of cabernet sauvignon, merlot, chardonnay and sauvignon blanc. He's been MAVA's president since 2018. 
According to MAVA and Herrera, the idea to form the association had been discussed for many years, and finally came to fruition in 2010. That's when an informal gathering of Mexican-American vintners from Napa Valley and Sonoma Valley poured their wines at the Michoacán State Fair in Morelia, Mexico, at the invitation of the governor of Michoacán. Being together in Mexico for several days gave rise to new friendships among those California vintners and a belief they could work more effectively as a group to take advantage of their common heritage and history, and to exchange ideas and support each other. One research study has found there are fewer than 50 Mexican-American winemakers in California. 
MAVA has no restriction on membership based on where potential members are located. "We are not tied a specific region," says Herrera. "It just ended up that the founding members were all from Napa and Sonoma. We've had interest and inquiries from Mexican-American-owned wine businesses in places such as Paso Robles and El Dorado County. But many of our events at this time are centered in Napa and Sonoma counties, and if folks interested in joining are out of the area it might not be the right fit for them." 
MAVA proclaims that its mission is "to foster and inspire the next generation of vintners, to promote the Mexican-American wine industry, support its members, and provide a platform for the exchange of ideas and experiences, all while bringing awareness to world-class Mexican American-produced wines and providing educational sponsorships to Latino youth." 
The thirst to expand 
Many MAVA members are small producers of premium wine, and they proclaim that belonging to such an organization opens up lots of marketing opportunities for their labels. "We are a compilation of mostly small producers, but that has nothing to do with our ethnicity," says Herrera. "Like for any other small wine producer of any ethnicity, the economics behind a small production facility are pretty brutal. It costs a lot of money to make wine and nobody jumps into it to produce a million cases." 
He says most MAVA members believe they have a stronger presence in the larger market as a group, bringing their stories and resources together for collective marketing campaigns. "MAVA is very active on social media, and we also participate in tastings and events within California. This benefits our members by offering them broader exposure to help grow their customer base. It also offers the possibility of having more consumers taste their wine in a MAVA-event setting and deciding if it's something they want to buy."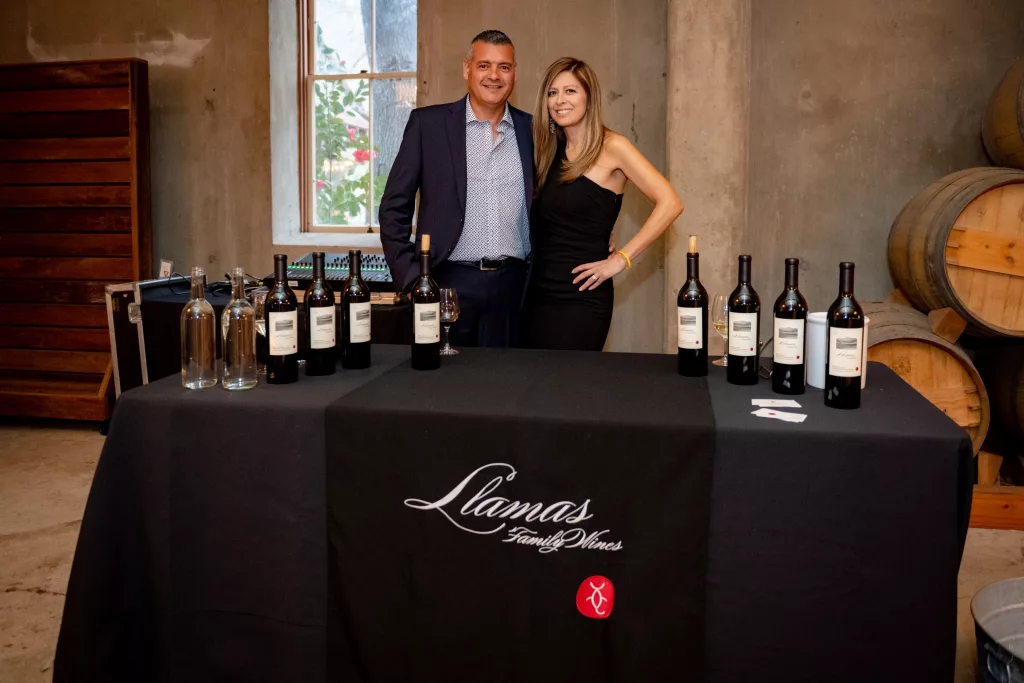 Herrera is excited that in a few weeks MAVA will launch its own wine club to sell members' wines. "I've been working on this for two years, and hope it is part of my legacy that as president I made it happen. The wine club will give us an entirely new source of revenue so that the association can then collectively raise funds to start a national marketing push. This is one way to use the association so that we can all survive." 
Discussions are underway to put together a national tour, he says, for MAVA members to showcase their wines at big industry events in such places as Chicago and Texas. "We've had these conversations internally, and that's the long-term plan, to have a national presence and get that bigger market share. But at the moment, because of our nonprofit status and our limited resources, we have not been able to move forward with that plan." 
The benefits of the network 
One of the best things about joining MAVA, says Lola Llamas of Llamas Family Wines in Napa, is meeting and getting together with the other members. "We joined in 2013, and some of our best friends now are people we've met through MAVA. It's a support system––other people we can go to with questions. We also have a lot of fun together. Clients of ours also ask about other MAVA members so they can seek them out." 
Lola and her husband Oscar Llamas produce fewer than 500 cases annually, under the direction of their winemaker––and nephew––Alejandro Castillo Llamas. "And it's always been that way. It's more of a passion project for us, as Oscar and I still both have our day jobs. We focus on cabernet, and it's taken some time for us to get brand recognition."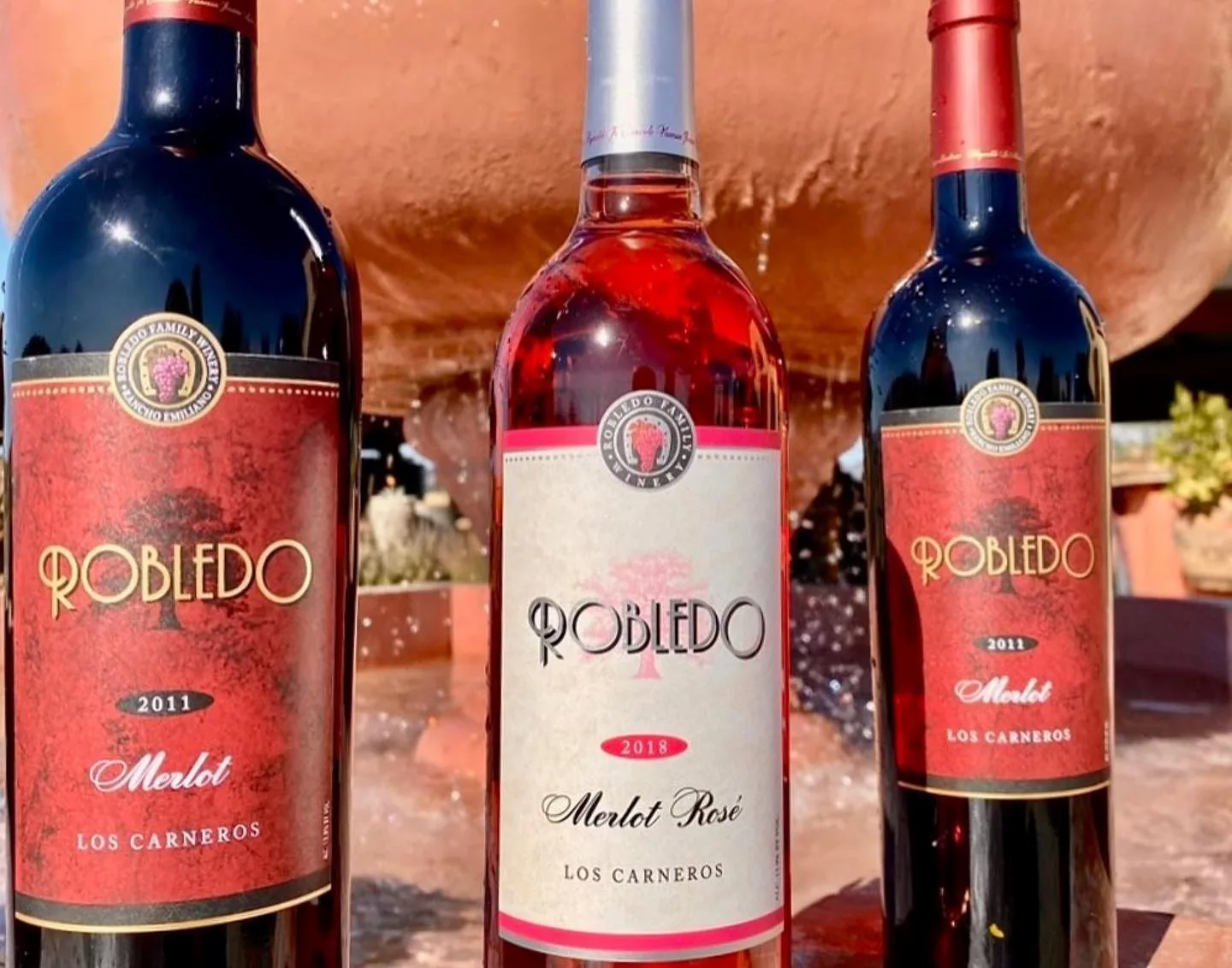 Llamas Family wines are currently only available direct-to-consumer and at select Napa Valley restaurants. "But we also travel some and do wine dinners and tastings," explains Llamas. "And we are hearing about more and more Latino-owned wineries up and down the state. It would be great to join forces with them, because the more of us there are, the better. It benefits all of us." 
Robledo Family Winery outside Sonoma is also member of MAVA, and has been since the first year of the association's formation, says Nadine Robledo. Robledo also believed to be the first tasting room in the United States founded by a former Mexican migrant worker. "One of the benefits of being a member of MAVA is being united with other Mexican-American winemakers and vintners and sharing our visions and ideas for the future," Robledo says. 
She says MAVA helps promote Robledo wines on social media, and gives the label greater exposure to reach new customers. "MAVA has helped us navigate some of the challenges in this business by bringing more awareness to our brand. Being part of the grand tasting every year [see sidebar] allows us to raise funds for the organization and is a great place to showcase our wines. We also have opportunities throughout the year to participate in other events."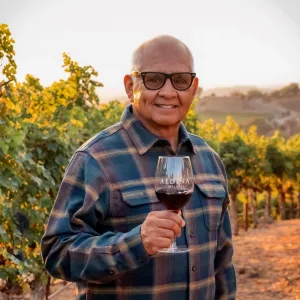 The power of numbers 
Francisco López and his sister Monica López are the proprietors of Aldina Vineyards, which has a presence at the Bacchus Landing tasting room co-op in Healdsburg. Aldina is named for the siblings' parents, Al and Dina López, who decades ago purchased acreage in what is now the Fountaingrove District AVA, and where Al personally planted cabernet, the label's primary product. Aldina also makes a rosé and chardonnay. 
"Producing 700 cases annually makes Aldina a microwinery still in its infancy," says Francisco López. "We joined MAVA more than two years ago when we were made aware of it through our winemaker, Belen Ceja, the daughter of Armando Ceja, winemaker for Ceja Vineyards in Sonoma. The wine industry is not a huge community, and because our winemaker's family was a member of MAVA, it seemed like a natural fit for us to join." 
Many of the MAVA members, such as Aldina, are also growers, says López. "We all need the fruit to make the wine, and we can definitely lean on one another to buy fruit from each other." 
He believes most organizations benefit when they have the power of numbers behind them. "The wine world is small, and the number of Latino wine owners is even smaller, so together we can get our name recognition out in the world a little more, share resources and discuss how to grow our labels and businesses. The benefits for us so far have been the exposure Aldina has received being part of special events. In the meantime, creating good partnerships is key, and we need to reach out to potential new members from the Central Coast and Southern California." 
In early May, says López, MAVA members' wines were poured at an event led by Rep. Mike Thompson (D-St. Helena), which took place at a MAVA member's facility. "It was all MAVA wines served, as the congressman had requested. He had opportunities to choose wines from anyplace for this event and he chose to spotlight our association's products. That was such great support for us, and he's very conscious of our organization. Naturally, he spoke at length about our Latino wine community and its impact on the region." 
MAVA members also take part in the Latinx Wine Summit in Napa and, earlier this spring, MAVA was a sponsor of LatinaFest in downtown Los Angeles. Just in time for harvest, the group's 11th annual grand tasting, La Cosecha, will take place in August at Bacchus Landing in Healdsburg.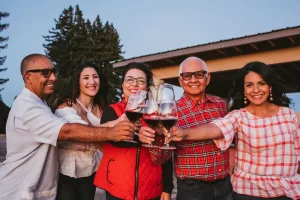 "At the grand tasting we try to give back to the community by awarding small scholarships every year, mostly to students who are pursuing degrees in the wine industry," explains Herrera. "Those scholarship amounts depend on our cash availability, so hopefully once we begin the MAVA wine club we can give more toward the scholarship program." 
A major corporate supporter of MAVA is AltaMed, a large medical group that primarily serves minority and underserved communities in 40 clinics in Los Angeles and Orange counties. "Every year we go down to L.A. with many other Mexican-American vintners for the 'East L.A. Meets Napa' event, of which AltaMed is a big sponsor," says Herrera. "The company's founder, Cástulo de la Rocha, has supported MAVA's efforts for many years and he's been instrumental in helping us gain recognition. We hold Cástulo and AltaMed in very high regard." 
Lola Llamas is also grateful for AltaMed's support. "We have been to a lot of events with AltaMed as our sponsor, and so now people have heard of and tasted our wines. Before, it was much more difficult to get our name out there." 
A monopolized industry 
MAVA, says López, has done an excellent job with collective marketing efforts for the group, but the distribution piece of the puzzle is tricky.  
The three-tier alcohol distribution system—the vertical supply chain of independent producers, distributors and retailers––makes it very tough for small producers to get noticed. "The wine industry is a business of money and, unfortunately, a lot of the distributors are managed and controlled by the big boys, like Constellation Brands and Gallo," Herrera explains. "I can call up a distributor, let's say his name is Henry, and tell him about my label and share my story. Well, he doesn't care about my story. The first thing he wants to know is how many cases I'm producing.  
"Henry won't give me any real estate in retail stores, because the Gallos of the world are deciding whose products are placed on shelves. And if he does decide to put my product on shelves, I can only imagine the repercussions for him." 
Because it's so difficult for small producers to penetrate the existing distribution system, Herrera says his label, Herencia Del Valle, is limited to restaurant sales and direct-to-consumer sales. "We just don't have the inventory or resources to break into that system. It's a business that has become very monopolized, and the big wine companies really do run the show." 
Amelia Morán Ceja, president of Ceja Vineyards––also a member of MAVA––once told a newspaper reporter who asked her about the distribution system that, "Anyone can make wine. It's not hard to make wine. It's hard to sell wine." 
Herrera says there's an often-quoted saying in the industry: "To end up with $1 million, you have to start with $2 million." 
He emphasizes that MAVA tries to avoid taking sides in politics and has no political affiliation. "We don't want to alienate any of our members' personal beliefs, so we try to stay neutral. We support social issues and support Congressman Thompson because he helps our association on many fronts. And although a lot of politicians like to stand elbow to elbow with us, we try to navigate those waters with a lot of delicacy." 
Yet, Herrera says the association has had internal discussions recently related to gaining more political clout in Sacramento. "Cástulo de la Rocha of AltaMed is a great guy, and he has suggested that we consider a lobbyist to try to have more influence in legislation that impacts our industry. So that's an idea we've been kicking around." 
While the association moves forward with its efforts to add members and gain national market exposure, he says the best way to support MAVA right now is to "come to our events and try our wines."