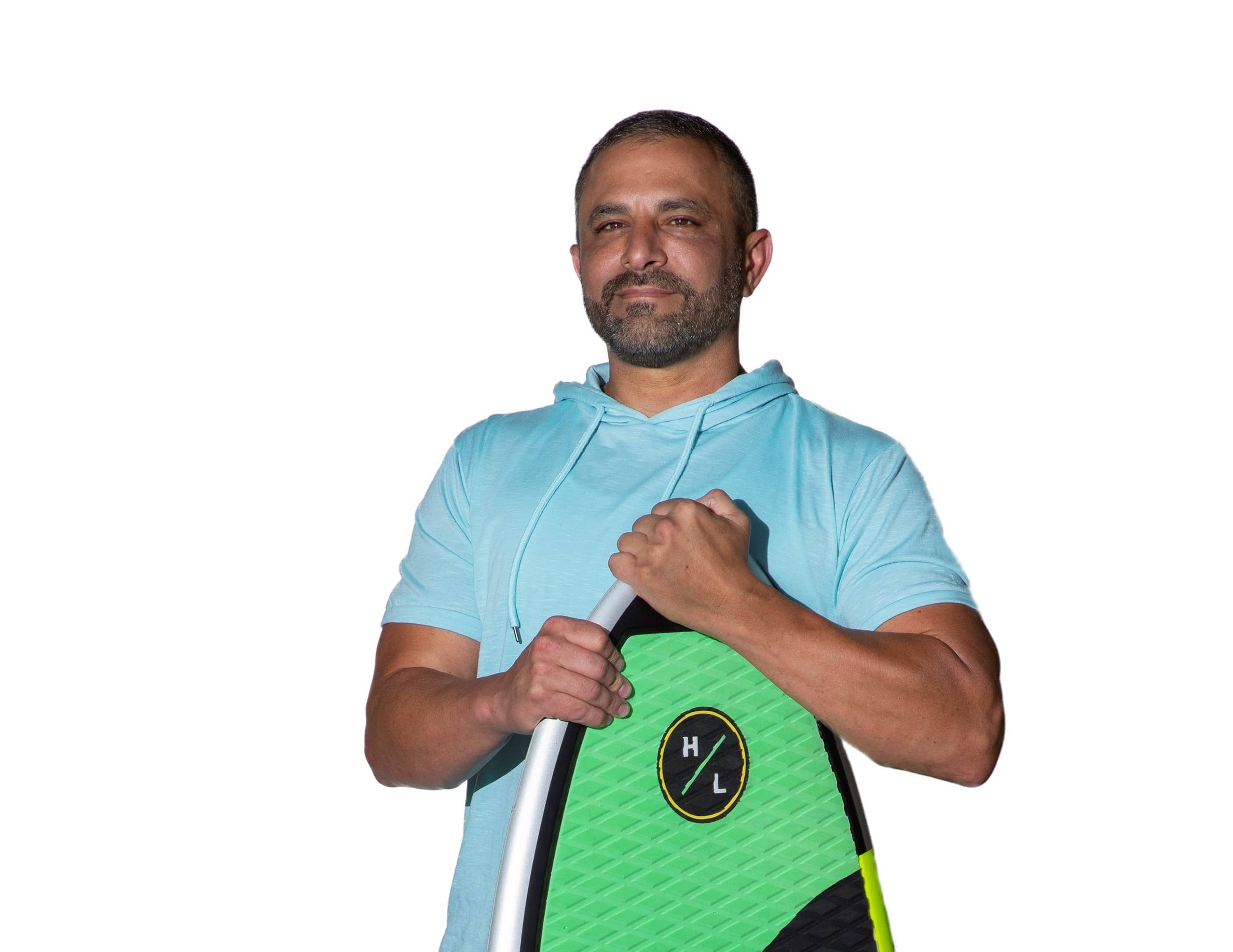 Cannabis has long been the North Star for Brandon Levine, Sonoma County native and founder and CEO of Mercy Wellness dispensary in Cotati. It brought relief from a childhood of struggling with ADHD, and the general trials of youth. "I guess you can say it's a way of life," says Levine. After taking college courses in administrative justice, he decided a career in law enforcement wasn't the right fit and chose to follow his lifelong passion of cannabis production. Levine founded Mercy Wellness in 2010, a medicinal and retail cannabis dispensary with two Sonoma County locations. He now lives in Santa Rosa with his fiancé, three children, eight chickens and Pomeranian puppy.
 What got you interested in the cannabis industry? 
Cannabis has been in my life for a very long time. At a young age my family grew cannabis to pay the bills. As I got older I found the relief it gave me from being hyperactive my whole childhood. Twenty-five years ago, one of my first jobs was working at a head shop—The Mighty Quinn. And I have been in cannabis production since then. I guess you can say it's a way of life.
What did you do professionally before starting Mercy Wellness? 
At 22 years old I got my contractor's license. This is where I learned how to build. I have used this skillset to design and oversee construction of all of my businesses.
What's a "fun fact" about you? 
I have mastered having ADHD and put that focus into my multiple businesses. I need 10-plus projects going on at the same time. I have no investors. I've built my businesses by working hard and treating people good.
What are you growing in your garden?
I am growing eight different types of peppers, tomatoes, blueberries, 20 different citrus  trees, zucchini, cucumbers, strawberries, grapes, peaches, apricots, figs, plums and cherries. Oh yeah—and my six personal-use cannabis plants.
What is the most memorable advice you've received?
My most memorable advice was from my mom: "Birds of a feather flock together." Which is why I choose to surround myself with good people.
Do you have any advice for those hoping to enter the cannabis industry?
Do not start a cannabis business! But working for a well-established cannabis company can be rewarding in many ways.
Tell us about your interest in wakesurfing.
I've spent endless days and nights from summer to winter at Lake Sonoma. From a young age I waterskied. As I got older, I picked up wakeboarding and, even better, wakesurfing. Not too long ago I sold my Pavati [wakesurf boat] so I could fully focus on Mercy's growth.
What do you hope for the future of cannabis production?
Given we have been ahead of the curve on so many things cannabis, I am always looking for what's next. From being the first adult-use sales in 2018, the first to package with N2 Nitrogen-sealed packaging, first purpose-built water-cooled LED grow, first true nano tech emulsion and many more firsts. We will keep pushing the limits with technology and the plant. Onsite consumption done responsibility is our focus. Being the first onsite consumption in the North Bay give us the opportunity to show how to do things right.