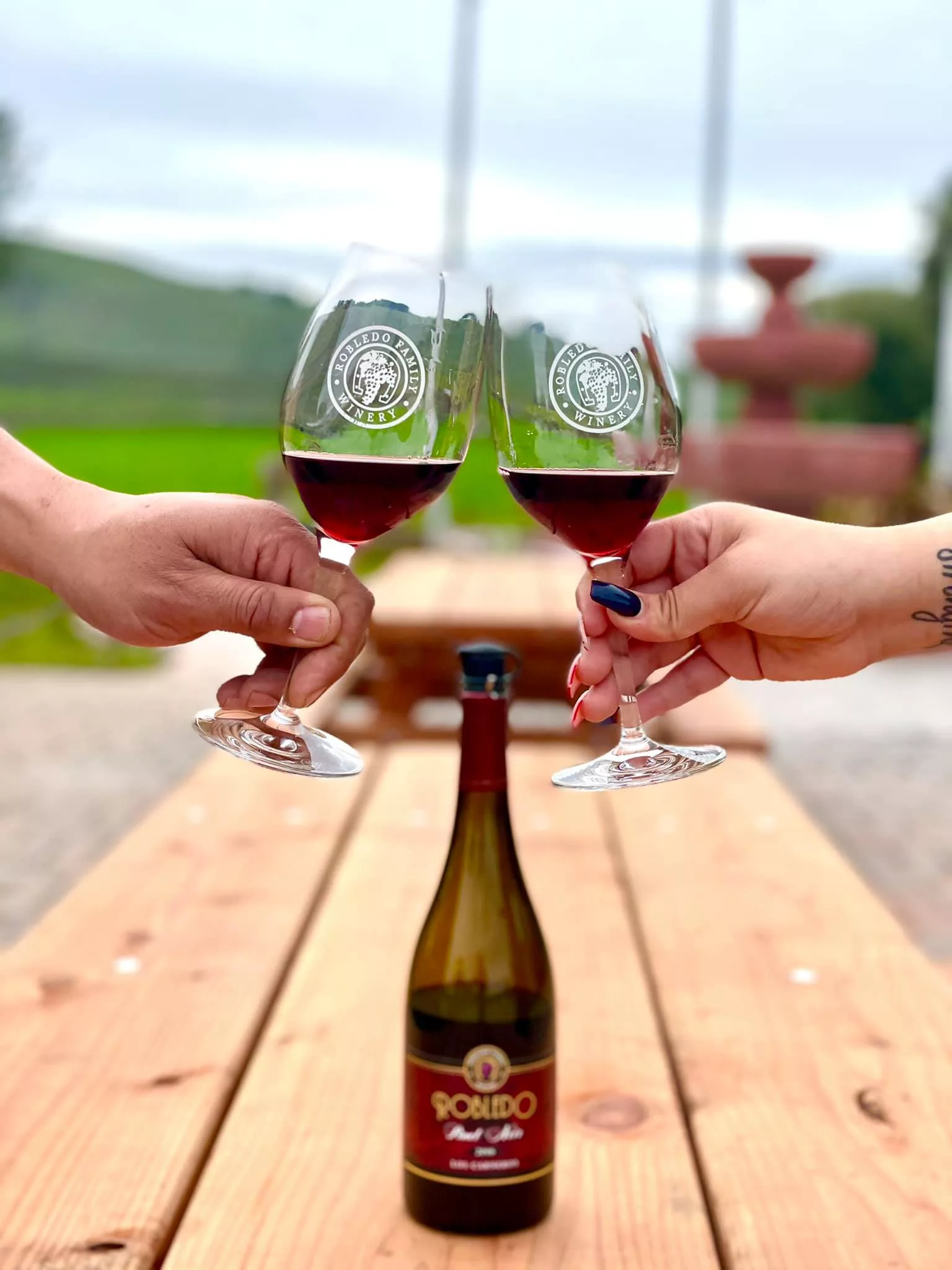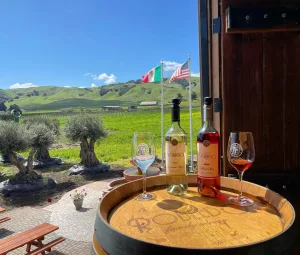 The United States is a country of immigrants. California is a state of golden dreams. Put them together and you have Reynaldo Robledo, who has built a wine legacy that's now four generations strong. Holdings include prized vineyards in Sonoma, Napa and Lake counties, and a winery, tasting room and event plaza in Sonoma's Carneros AVA. Now retired, he relies on his children and grandchildren to manage day-to-day operations, but his leadership and vision continue to direct the family's successes.
Reynaldo was first brought to the United States in 1968, at the age of 16, by his father and grandfather, who had been coming north to work for decades, initially as part of the "Los Braceros" program during World War II. (Los Braceros offered work visas to Mexican migrant workers to join the labor force for harvests and other jobs while U.S. soldiers were away.)
"[Reynaldo] started working for different vineyards and learned everything about growing grapes. In time, he created his own vineyard management company," says Jimmy Pallavicini, our tasting room host, who continues the tale: "Business is good, capital comes in, and [he] purchases his first piece of land in south Napa, in the Carneros district. He plants his own vineyard and, from there, he keeps reinvesting his capital to buy more and more land."
Today, the family owns more than 500 acres of planted grapes. "It's the American dream story," says Pallavicini.
Robledo is a family venture, continuing the generational tradition. Reynaldo's son Everardo is winemaker/CEO; his wife, Nadine, is administrative director. Son Jenaro and his wife, Monica, run Robledo Vineyard Management. Son Lazaro is vice president of sales for the winery, son Luis handles outside sales and son Francisco is cellar master. Grandson Angelo handles wine sales and is operations manager, and granddaughter Vianna is in sales and marketing. Other offspring can be found in successful agricultural ventures across the region.
Mind the gap
The Robledo tasting room is large and open, with beautiful, rugged wood furniture and fixtures—all crafted in Reynaldo's native Michoacan, Mexico. Decades of family photos and winery articles hang on the wall. The building speaks volumes, blending traditional adobe with California mission architectural stylings. Like the family itself, it's a mix of cultures.
We visited in the midst of a Sonoma County heatwave, but a strong, cool breeze kept the nearby outdoor plaza comfortable. "It's a bit cooler here than in the middle of the valley. We get the winds that cool things down," says Pallavicini, pointing to a dip in the western hills, where ocean wind and fog creep through to the valley floor.
"When they were forming the Petaluma Gap AVA, they asked if we wanted to be included," he continues. "Reynaldo decided to stay with the Carneros designation, since that's what we've been all along. But our property is definitely influenced by those weather patterns."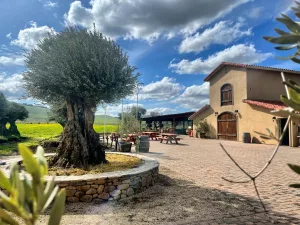 It's that juxtaposition of warm valley days with fog-kissed evenings that make fruit grown here so special. "Cool nights raise the acidity and the warm days bring up the sugar," confirms Pallavicini.
Tasting the estate
The Robledo family sells close to 80% of its grapes to other wineries, but the fruit it holds back makes for some tasty offerings. We start with a small glass of 2013 sparkling brut cuvée, made at Rack & Riddle using the traditional method. Its pale blush color, tight and tiny bubbles, and hint of honey make for a pleasant start to our Estate Tasting experience ($35).
Our tasting-proper starts with the family's flagship sauvignon blanc. Light in color, it has a mild grassiness and beautiful citrus notes. The pinot grigio has a fuller body, with pear on the palate and a refreshing clean finish. The rosé of merlot is Pallavicini's favorite, and I can see why: fresh and juicy with delicious strawberries on the nose and palate, its merlot backbone provides added structure and color. Any (or all) of these selections would be perfect for a summer evening.
Moving on to reds, the 7 Brothers Pinot Noir (named for Reynaldo's seven sons) is pure Carneros, with a cherry nose and pepper and cinnamon notes; those aforementioned breezes add a hint of sea salt for a meaty body. The 2019 7 Brothers Cabernet Sauvignon, grown in the family's Coombsville AVA vineyards, is deep and full-bodied with mellow tannins. No need to wait—this one's ready to drink now.
As an added treat, Pallavicini shared a taste of the 2017 Coombsville Cabernet. Lush and meaty, with a leather/jerky element and dried plum on the palate, it was just one more example of the approachable, affordable and enjoyable winemaking—and hospitality—style on display at this Sonoma Valley destination.
Rosé
A poem by Jimmy J. Pallavicini
Your color is beauty
A light cherry red
You taste like the heavens
I'm laying in bed
I drink you and notice
That you make me smile
There's no one like you
For miles and miles
Here in the valley
They grow my syrah
And then make you a rosé
I like you a lot
Your smooth and fresh flavors
You land on my lips
Your taste is so smooth
Your velvety kiss