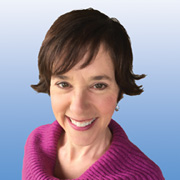 The day Napa County announced that school would close for the remainder of the academic year, I shed my first COVID-19 tears, and those wouldn't be the last. A makeshift homeschool was erected in our kitchen. Daily turf wars erupted over stolen moments in our sought-after in-home office. Social exchanges with colleagues, friends and families were relegated to virtual status as people speculated over how long the shelter-in-place orders would last. As I type this column in late April, the question remains unanswered. At the end of a particularly challenging day, I complained to a friend via text about our Groundhog Day existence, where the proverbial sky fell, repeatedly. She typed back: "The world has to rebuild the sky." Which is exactly what started to happen days after the shelter-in-place order for Napa County was enacted.
The new normal
The near-instant fallout from the order actualized my college Econ 101 lessons in supply and demand as toilet paper, dried goods, and hand sanitizer flew off shelves in force. Supermarkets staffed up and increased their store hours to meet the demand, as shoppers scrambled for more than their fair share. As quickly as shelves were stocked, inventory depleted by clamoring crowds, making it impossible to maintain social distancing while grocery shopping.
Soon enough, shopping free-for-alls were tempered by government mandates, which limited the number of people permitted in stores across the county. Restaurants faced a different fate as dining rooms closed to the public and were forced to pivot and roll out curbside pickup, make-at-home-meals, and extend delivery service, as a means for survival. But local restaurants weren't willing to stop at survival, they stepped up to not only feed the crowd, but to entertain them, virtually. Many eateries served up food and fun, including Pizzeria Tra Vigne in St. Helena, which held Facebook Live cooking sessions with chef Nash Cognetti, who shared this during his Make Pizza Like Pro demo, "We were so happy we could brighten the day for so many families out there desperate for something to do."
Wineries were quick to react with online deals, curbside pick-up, and virtual tastings. At first, I balked at the idea of such tastings, but as boredom (and stress) hit all-time highs, I decided to open my mind and laptop. That my first foray would be with Raymond Vineyards proprietor, Jean-Charles Boisset was pure pandemic kismet. He managed to do what few had, which was, to make me laugh, when he danced into the Facebook Live frame to Madonna's '90s classic, "Vogue." He sabered bottles of bubbly, dispensed Champagne history lessons, and not-so-subtly pushed JCB branded products. Fifteen minutes into Boisset's bubbly hour, the event garnered 239 comments and more than 3,000 views. Numbers continued to climb as antics were up, boozy facts dispensed, and a virtual trivia contest ensued.
Wineries and bars around the globe serve up their own brand of fun as virtual tastings became the norm and imbibing increases during the pandemic.
A Nielsen report for the week ending March 21, revealed that wine sales increased 66 percent and spirit sales spiked 243 percent. Forbes magazine reported other supporting statistics, including the meteoric rise of e-commerce platforms. Drizly, described as an Amazon-like platform for alcohol purchasing, saw sales jump 300 percent, while Winc, a direct-to-consumer wine club, saw a 578 percent leap in new member signups. If these stats are any indicator, the alcohol-drinking curve, won't soon be flattening.
For a good cause
As is often the case with a crisis, acts of kindness follow. Hall Wines raised spirits with a donation of more than 175 barrels, which were distributed to St. Helenans who decorated wine barrels like Easter eggs, so families could partake in a drive-by hunt. Quintessa, Faust and Flowers wineries donated rare library vintages, large formats and gift sets to benefit The Wine Country for Restaurants auction to support the Restaurant Worker's Community Foundation
COVID-19 Relief Fund, which raised $2,750,537. PlumpJack Wine Group donated 10 percent of sales proceeds to its employees. The John Jordan Foundation donated $150,000 to jump-start the Sonoma Family Meal Restaurant Disaster Relief Fund with a match drive. These are just a few of the many efforts that proved once again how our valley comes together to support the community and its inhabitants.
As I write this column, the shelter-in-place order for Napa County has been in effect for 6 weeks, and while there is discussion and movement around relaxing the stipulations of the order, it's still unclear how long restricted living and convening will last, and what the long-term ramifications will be to local businesses. Here's hoping that by the time this issue hits your hands, we will have stepped forward to a new reality, one where homeschooling, face masks and rigid social distancing are things of the past and not the definition of our future.