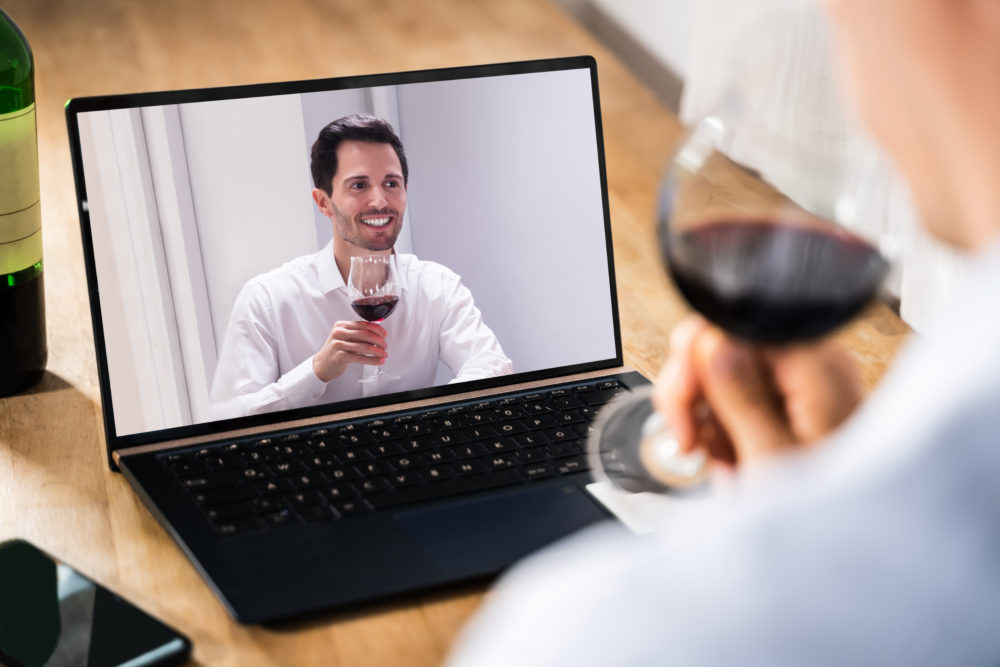 The effects from the coronavirus pandemic on the wine industry will be felt for years. Without deep pockets, a robust distribution infrastructure and the ability to shift production focus quickly, smaller independent wine producers will feel the brunt of the impact. There are, however, areas of optimism, especially for those who remain nimble, anticipate changing needs and quickly deploy and evolve user-friendly online tools to help build and retain customers.
One of the biggest challenges facing the wine industry has been the near evaporation of people dining out at restaurants once the shelter-in-place orders took effect. Even today, weeks after the easing of restrictions, the public remains leery of gathering indoors for any length of time. Of course, the impact has been most devastating for those working in the restaurant business—wait staff, cooks and bartenders—but this also had a dire impact on many wine producers, especially those who had a large percentage of their sales within the "on-premise" segment of the market.
On-premise sales hammered
The July 22 "COVID-19 Impact Report" put out by Nielsen reported that only 32 percent of Californians surveyed went out to eat in the prior week—about half of normal. Of those who did go out, roughly a third went to "casual" dining establishments (i.e., fast food), while another third went to independent restaurants and 16 percent went to fine-dining eateries. Of the remainder, 18 percent went to bars and 17 percent went to "polished" casual (i.e., fast-casual). For those few who did visit bars, more than half consumed wine.
These numbers suggest that just as the country was embarking on its initial reopening strategy, there remained real concern within the normal dining-out population. At least half felt it remained unsafe—or at least uncomfortable—to eat out, with 57 percent of the respondents reporting that they didn't "feel safe being in close proximity to strangers in these places."
In California, people typically spend $3,295 per year, on average, dining out, according to a 2019 Business Insider report. If we assume that one-third of dining out is spent on alcohol, then every California diner spends roughly $1,000 a year on alcohol at restaurants, with about half of that ($500 per person/per year) spent on wine. Californian's purchase of wine while dining out is only part of the story, but given limited travel, it's likely this important segment of customers will represent much of a local restaurant's wine sales for the remainder of the year. That means that in a normal year, Californians spend more than $10 billion on wine at California restaurants. In 2020 this number is likely to be cut in half, at least.
Off-premise sales surging
Historically, many of the smaller producers have had fewer sales within the retail ("off-premise") segment of the market, often finding it hard to compete with large wine producers who dominate this channel because of their size and consistent supply chains.
On the positive side, there has been a huge uptick in people purchasing wine online during the first half of the year. For the four weeks ending March 28, 2020—compared to the same four-week period in 2019—there were 12 percent more U.S. households purchasing wine from retail outlets and a 15 percent increase in the price of each wine purchased, according to Forbes. That was good news, but nothing compared to the spike in wines purchased online directly through winery websites. During the week ending April 4, such sales rocketed more than 440 percent when compared to a year earlier.
Remaining nimble
Everything remains in flux, and sentiments will continue to remain fluid for the foreseeable future. For wine producers who have relied on restaurants as their main sales channel or as their primary way to legitimize and/or expand their brand's exposure to new customers, in the short term this channel will likely face less demand, increased competition (as the bigger players attempt to consolidate market share) and downward price-point pressure as discounts become ubiquitous to move product. Those wine brands with an existing strong retail presence will face many of the aforementioned challenges, while those attempting to enter this market will find a hyper-competitive environment.
Challenges abound in both the on- and off-premise channels for wine sales, but those brands that have a strong online presence coupled with an easy and intuitive online interface such as seamless ordering and shipping infrastructure, might just walk away from 2020 finding new customers, while solidifying existing relationships. It won't be easy, but the fittest will pull it off.