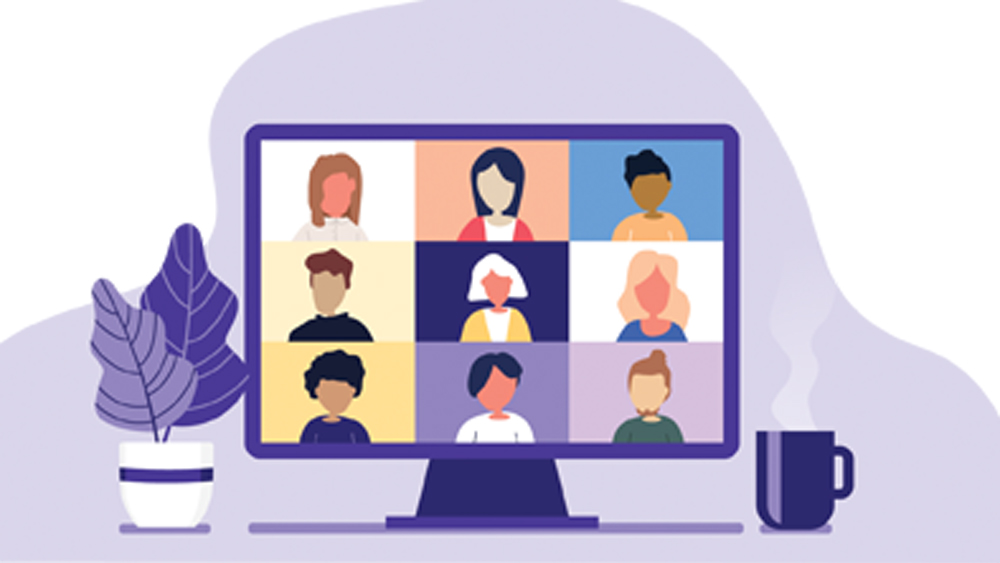 Zoom Rules: 5 Tips for Business Leaders
Earlier this year, the pandemic and shelter-in-place orders forced many business leaders to work from home and use online conferencing technology such as Zoom. In three months, Zoom's daily active users increased from 10 million to more than 200 million. Though many businesses are reopening, Zoom offers a great way to stay safe and maintain communication. Here are five tips for online meetings.
Get dressed. Don't wear your pajamas or gym clothes. If you're participating in a Zoom meeting for professional reasons, wear what you'd wear if you were meeting at the office. If there's any chance you might stand up—whether it's to grab a file at the far end of your desk or to stretch—make sure you have on the type of pants or skirt and shoes you would wear to work.
Find a quiet room. Take the Zoom meeting in a quiet room, and set yourself up in front of a calming backdrop. Or, if you choose a Zoom background, make sure it doesn't detract from your presence. The goal is to position yourself with a backdrop that's not distracting, so others can focus on what you have to say.
Avoid talking too much. Just as if you were meeting in a conference room, don't hog the meeting. Leaders speak when they have something to say and should communicate ideas in a concise way. Be mindful how much you speak, so others on the conference call can add value. When using digital communication platforms like Zoom, you may not recognize the subtle, physical cues that help people know when can begin talking without interrupting someone.
Use the mute button. When you're listening to others speak, put yourself on mute. Still stay actively engaged by looking at your screen, but there's no need to keep your sound on, especially when many people are participating. If a colleague is presenting, consider turning off your video so the focus is on the presenter.
Careful of your invite list. Though it may be tempting to invite a lot of people, too many people can render a discussion ineffective. Call purposeful meetings, and invite the people who will add value to the discussion and move the agenda forward.
Wave Good-Bye to the Handshake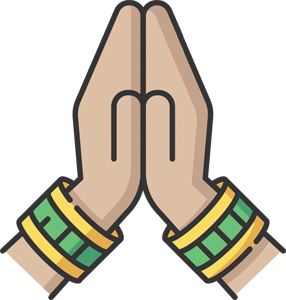 The time-honored handshake spreads goodwill in the workplace—during client meetings, interviews and other face-to-face interactions. But the handshake also spreads germs. During the pandemic, handshakes have given way to fist bumps and elbow taps, but those don't necessarily decrease transmission risks associated with the coronavirus.
Once people start returning to workplaces in great numbers, will they shake hands again? Anthony Fauci, M.D., the director of the National Institute of Allergy and Infectious Diseases and a leader in educating the public during the pandemic, advocates an end to the practice of shaking hands to reduce transmission of the coronavirus and other germs. So if the traditional handshake loses its place in the workplace—either temporarily or permanently—what are the alternatives? Here are a few possibilities:
Offer a nod and a smile. A nod acknowledges someone and when it's accompanied by a genuine smile, it makes all the difference.
Take a dip. A head dip is essentially a more subtle version of the a head nod, and can be used as a greeting and a goodbye.
Take a bow. A Japanese-style bow is a great alternative to the handshake. It's subtle and already generally understood.
Go for namaste. If you've practiced yoga, chances are you're familiar with the namaste gesture, which involves pressing your palms and fingers together at your chest, while bowing slightly.
The Art of Wearing a Mask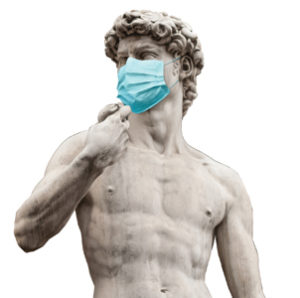 Wearing facial coverings may be around for a while, so it's best to try and get used to what it's like to interact with them on. Since most people are wearing cotton masks or medical masks, and few have clear plastic ones allowing their full face to be seen, we're operating without many facial cues. Smile anyway, using your eyes (cue acting skills from every medical show ever for inspiration) and hands to gesture will be the way to connect while wearing masks.
Since masks also muffle the sound of your voice, it's important to speak up, especially when in a noisy store or on a loud street. While you don't want to shout to the point of sounding unnatural, or make the listener uncomfortable, speak up to be heard.
Annual Pliny Release Provides Economic Boost
Beer lovers near and far flock to Santa Rosa every year for Russian River Brewery's Pliny the Younger Triple IPA, and the economic impact benefits the entire region.
The 16th annual release of the sought-after brew produced an economic impact of $5.1 billion, with visitors from 47 U.S. states and 14 countries spending an average of $445 on lodging, amongst other expenditures. The impact was especially significant in 2020, with the brewery offering Pliny the Younger in bottles for the first time.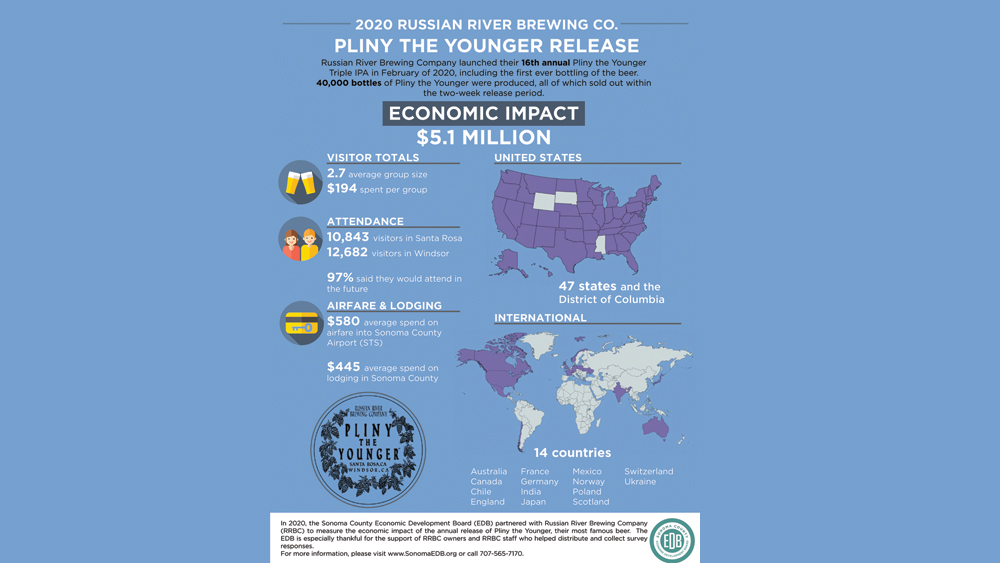 History Delayed
A $20 bill boasting the image of Harriet Tubman has been delayed once again, with the change pushed back to 2028. "The primary reason we have looked at redesigning the currency is for counterfeiting issues," said Steven Mnuchin, the 77th U.S. secretary of the treasury, in response to questions from Rep. Ayanna Pressley during a hearing in May before the House Financial Services Committee. "Based upon this, the $20 bill will now not come out until 2028. The $10 bill and the $50 bill will come out with new features beforehand."
This follows a decision from the previous treasury secretary, Jacob Lew, under the Obama administration to remove Andrew Jackson in favor of Tubman. Jackson would still be on the bill, just as a smaller image on the back.
Tubman, a former slave turned abolitionist and political activist, would replace Jackson, the seventh U.S. president, whose place in history continues to come into question as he instituted Native American removal policies in the White House, while owning slaves.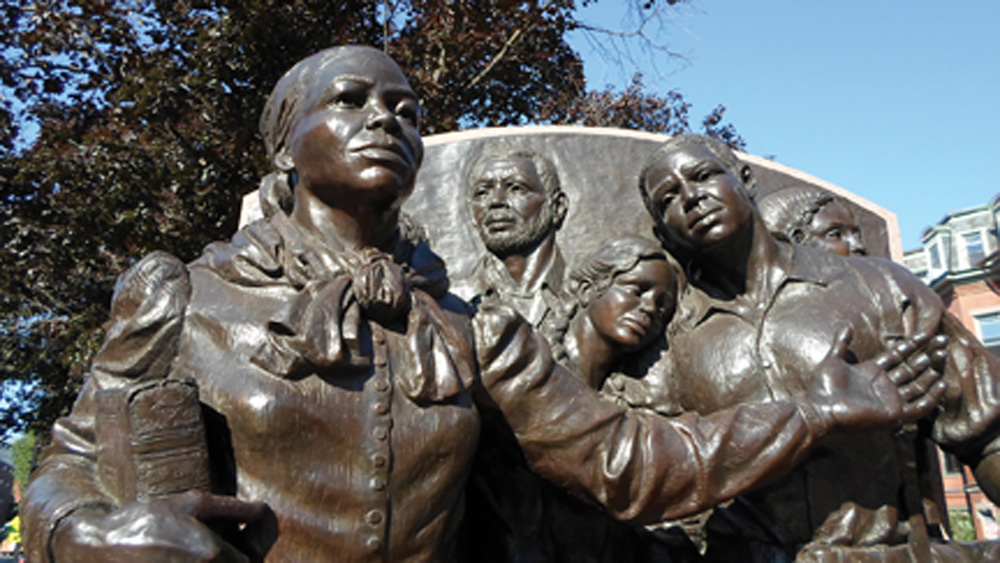 The Women on 20s campaign, an organization campaigning for Tubman's inclusion on the $20 bill, said "We're not surprised that Secretary Mnuchin may be kicking the design reveal of the $20 bill to sometime beyond the potential interference of a Trump presidency," in a prepared statement.
If Tubman is placed on the $20 bill, she will be the first woman on paper currency since Martha Washington, whose portrait ran on the $1 silver certificate from 1886 before its discontinuation in 1957.
The Economic Burden of Air Pollution
Burning gas, coal and oil results in three times as many deaths as road traffic accidents worldwide, according to a report released earlier this year by Greenpeace Southeast Asia and the Centre for Research on Energy and Clean Air. Additionally, it's estimated that air pollution has a $2.9 trillion economic cost, equating to 3.3 percent of the world's GDP. The report estimates that in 2018 it was linked to 4.5 million deaths with PM2.5 pollution also responsible for 1.8 billion days of work absence, 4 million new cases of childhood asthma and 2 million preterm births.
Air pollution can have an impact on the economy in many forms such as higher rates of asthma, diabetes, or chronic respiratory diseases, leading to reduced ability to work and lower participation rates in the labor force. Children susceptible to asthma attacks also miss school, impacting their studies, while causing parents and guardians to take extra time off work. According to the report, disability from chronic diseases cost the world's economy $200 billion in 2018, with sick leave and preterm births costing $100 billion and $90 billion respectively.