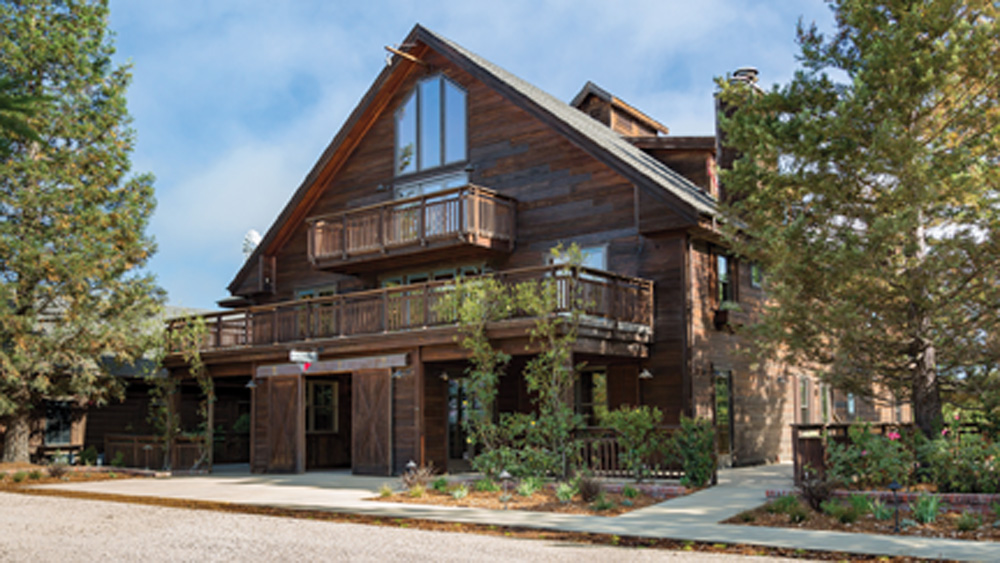 In 2019, La Crema celebrated a milestone—its 40th winemaking anniversary. During the last four decades, the winery has consistently produced distinct, elegant and naturally-balanced wines. The standards they established in 1979 remain the principles by which the winery lives today.
First established as La Crema Viñera, meaning "Best of the Vine," by founding winemaker, Rob Berglund, the winery was originally based in Petaluma before settling in the Russian River Valley. La Crema began with a Burgundian focus and has made Chardonnay since the winery began. Today, it remains focused on Chardonnay and Pinot Noir, despite having produced small lots of other varietals at various times. Over the years, the winery expanded to produce Chardonnay from a vast array of cool-climate winegrowing regions on the West Coast, including Anderson Valley, the Sonoma Coast, Russian River, Los Carneros, Monterey and Arroyo Seco.
"Each year, La Crema strives to be the best Chardonnay available, by crafting elegant, balanced expressions that showcase the vineyards where the grapes are grown," says Craig McAllister, head winemaker. "The winery's enduring commitment to quality has made La Crema a trusted wine that consumers can trust year after year."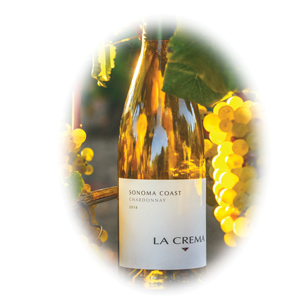 According to McAllister, the key differentiators for its Chardonnay are the vineyards where the fruit is sourced, which span the Sonoma Coast appellation, one of the world's premier Chardonnay growing regions. In addition, the sustainable practices they implement in the vineyard and at the winery contribute to the high level of wine quality. The wine is also barrel-fermented, which contributes to its aromatics and rich texture.
"What I like best about La Crema Chardonnay is that we honor tradition in our winemaking, we follow time tested methods and techniques," says McAllister. "For Chardonnay that means gentle pressing, barrel fermentation and hand stirring. It's not the easiest way to make a wine, but it's worth it. It gives us wines that have a sense of place, a distinctiveness that sets one appellation or vineyard apart from another. Our Chardonnays are versatile—they have great texture and juicy acidity that speaks of their cool climate origins. It makes them ideal as an aperitif, or paired with your favorite meal."
Visitors to La Crema can taste their award-winning Chardonnay, as well as their other wines, at their Healdsburg Tasting Room or at the estate at Saralee's Vineyard. La Crema opened its doors to the La Crema Estate at Saralee's Vineyard in 2016, which gave the winery a true home in the heart of the Russian River Valley.
In addition, La Crema wines are available across the country through multiple outlets in all states, including grocery retailers, restaurants, and online. Even with their national distribution, La Crema continues to uphold the sense of community that Saralee and Richard Kunde, the original owners of the estate, established in the 1990s. La Crema hosts community gatherings in the green space known as Richard's Grove, paying homage to the former owners and their legacy.
"As La Crema looks to the future, it will continue to focus on cool-climate Burgundian-style wines and produce appellation-specific and single-vineyard bottlings from exceptional sites in California and Oregon," says McAllister. "From bud break to finished bottles, the commitment to high-touch winemaking ensures consistently distinct, elegant and naturally balanced wines. These were the standards established years ago, and remain the principles by which the winery lives today."