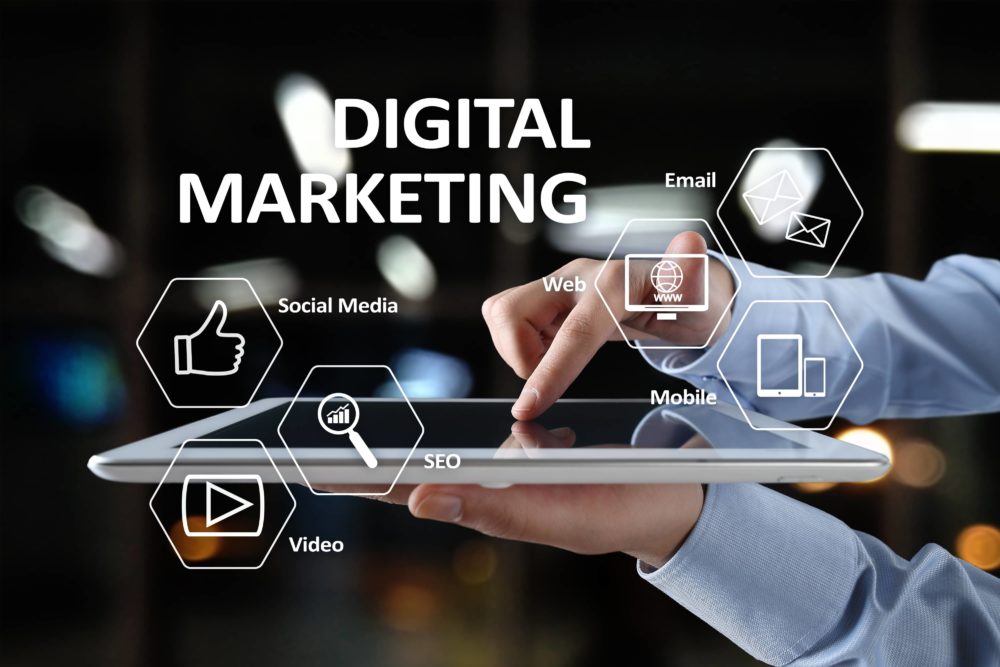 Note to readers: This is part three in a series about digital marketing, inspired by hearing the radio commercials for Waterdrop Digital (WaterdropDigital.com), a local digital marketing company, owned by Amaturo Sonoma Media Group, the parent company of Northbay biz magazine.
In my first column, I explained what targeted digital marketing is, and a little about how it works. In the second, I examined two approaches for companies interested in doing it: the do-it-yourself approach, and the turnkey offering from Waterdrop Digital. The former is potentially cheaper, but comes with a steep learning curve. The latter is more expensive, but makes it easy to jump into digital marketing.
While researching Waterdrop Digital, I asked sales manager Blake Bascherini, who he considered to be their competition, either locally or nationally. The two names he mentioned are both local marketing companies: The Engine Is Red (TheEngineIsRed.com) and smallnormous (smallnormous.com).
Surprisingly, neither company saw themselves in direct competition with Waterdrop. My impression is that they view themselves as more strategic, and Waterdrop as more tactical. That makes sense, since targeted digital marketing is just one part of an overall marketing strategy. Waterdrop Digital focuses on delivering your message to the right consumers at the right time in the right location. The Engine is Red and smallnormous both take a strategic focus on the message itself, and the many ways in which that message can be delivered (such as in targeted digital form).
The Engine is Red was founded in Santa Rosa in 2009 by Chris Denny, and he describes it as a boutique marketing agency. "Digital allows smaller companies to go head-to-head with national brands," says Denny. "Digital marketing is all about who is seeing [your message] versus who is publishing it." It also allows you to focus like a laser on your desired customer. "For example," he added, "[a winery] can target couples over 50, making over $200K, who like wine and travel, and live in cities with direct flights to Santa Rosa. And because you can target so well, digital works for all types of businesses."
When I asked about the squirmy feeling we sometimes get when ads are targeted at us, Denny replied, "Great advertisers use [targeting] data to present relevant, interesting information and create relationships." Obviously, every advertiser doesn't have the help of Denny's firm to craft that type of message. It's one of the reasons that, though you can do it yourself, having experienced help makes a lot of sense.
Large-company expertise for small companies is what smallnormous offers its clients. Sitting somewhere on the spectrum between Waterdrop Digital's advertising approach and The Engine Is Red's more strategic viewpoint, smallnormous is focused on helping companies maximize the impact of their budget. That "large-company expertise" comes directly from principals Jennifer Coker and Eric von Pingel.
Coker is a veteran wordsmith, and von Pingel a veteran creative director, which goes hand-in-hand with their focus on "right messaging strategy" and creative design. What struck me most in conversation with them is their willingness to work to maximize the impact of whatever money a client has to spend. As I mentioned in a previous column, for small businesses, a dollar spent on marketing is a dollar out of the owner's pocket, so seeing positive results is key. "Getting results gives people confidence," says Coker, who clearly understands how hard it can be for small companies that want more business, but aren't quite sure how to spend their advertising dollars.
Summing up: you can try to do targeted marketing on your own, or you can get help. Help comes in a variety of forms. Waterdrop Digital is focused solely on targeted digital marketing, as part of a larger advertising group (Amaturo Sonoma Media) with print and radio channels. The Engine Is Red views it as part of the overall marketing of your brand; smallnormous wants to make sure that the targeted messaging you send out is as cost-effective as possible. Regardless, all three of my sources agreed that well-designed, well-targeted digital marketing is highly effective
Giving targeted digital marketing a try looks like one of those opportunities for a company to outpace its competitors with a better-than-average chance of success. It's relatively inexpensive, and results (whatever they are) are quite measurable. Unlike other forms of advertising, it allows a test-measure-adjust-repeat cycle at a relatively low cost, until a winning formula is found. That formula can then be scaled as desired.
I'd love to do a follow-up to this column based on the experiences of people who have tried targeted digital marketing at their company. It's one thing to talk with people who are clients of companies you speak with and represent success stories, but it would be great to speak with readers who have given it a shot, especially do-it-yourselfers. If you have a story you'd like to tell, please drop me a line at mike@mikeduffy.com.