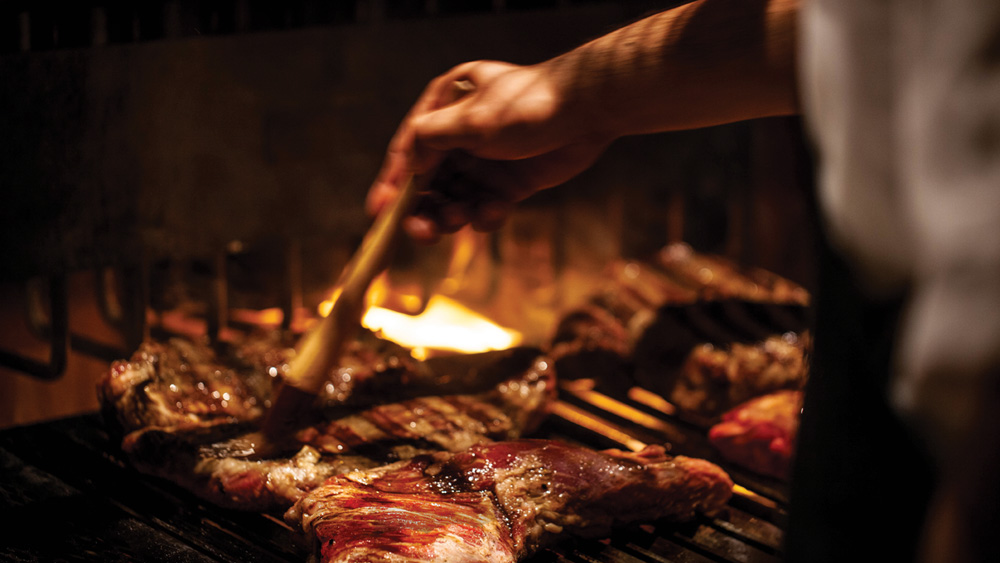 There's a lot to love about Southern cooking, even if you're not from the south. Fried chicken. Barbecue. Shrimp and grits. Down-home country cooking is delicious and comforting to eat. So when Sweet T's first opened in Santa Rosa on a November day nine years ago, the locals embraced it, and proprietors Ann and Dennis Tussey cultivated a loyal following, mostly by word of mouth. When the Tubb's fire destroyed the Fountaingrove location in 2017, Ann and Dennis searched for a new location and opened the doors to their new place in Windsor in 2018 and their faithful patrons soon followed.
Sweet T's has a low-key vibe, and it's the perfect spot to celebrate a birthday or anniversary, but also for a spontaneous Wednesday night out. "Everyone here feels welcome and at home. If you're not from the south, then chances are you know someone who is," says chef-proprietor Ann Tussey, who was born in Raleigh, N.C., but grew up in Arkansas. Though Dennis is originally from Southern California, when he met Ann, he also fell in love with barbecue and a shared vision was the inspiration behind Sweet T's.
Southern food rules because it honors tradition and a rich variety of luscious and hearty dishes. But Sweet T's also gives some favorites a modern twist, and during these pandemic times, there's something particularly comforting about meals reminiscent of childhood. When business shuttered in mid-March, Sweet T's followed suit, but then they recreated their business model, like so many other restaurants, and began offering their Southern fare curbside. And now dining alfresco options are available, on the patio and in the back parking lot, which is festively strung with white lights during the evenings.
So eight months into the pandemic, Alex and I ventured to Sweet T's for date night. When we arrived, we were greeted at the front door by proprietor-chef Ann Tussy, in her chef pants and apron, who pointed out the hand sanitizer stand, which is optional for guests. In the spirit of community health, Alex and I made use of it before she led us to the patio area to seat us by the plant wall.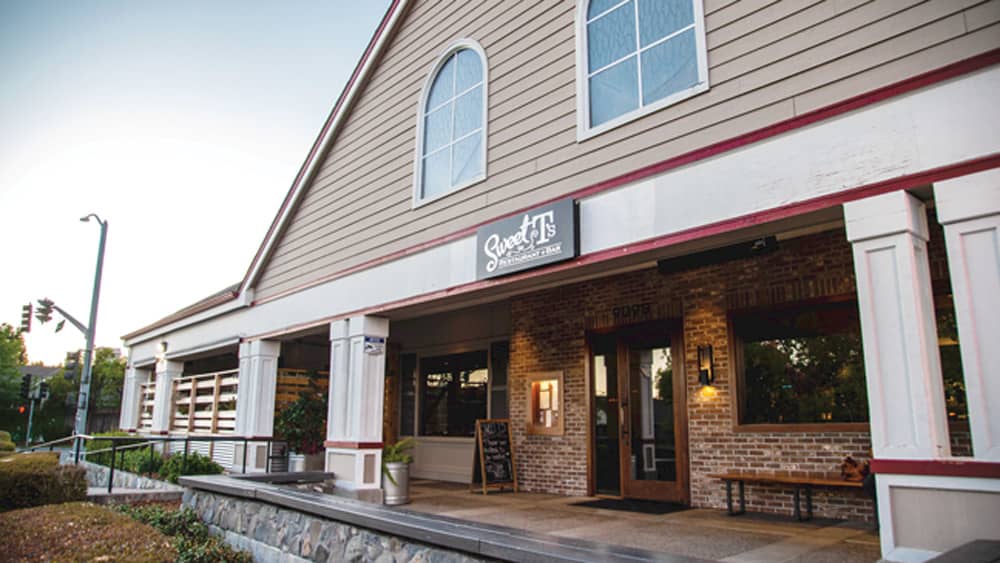 Our server for the evening is Alex Kleinke who recommends we begin with one of their specialty cocktails—the Kentucky Tea. A concoction of small batch bourbon, house black tea thyme syrup with a splash of lemon and soda, this is a light, herbaceous take on a classic, and a refreshing sweet tea libation. We begin with a few signature starters—or "shareables" in Sweet T vernacular. The buffalo cauliflower wings have all the flavor of traditional wings sans the guilt, served with a jalapeno ranch sauce. If you love spicy, this definitely has heat. We also sampled the fried chicken sliders, another favorite with patrons. In a word: Wow. Fried to perfection and served on a brioche bun with Cajun mayo and dill pickles, this hits all the right notes and could be a meal on its own.
Next, we sample the special of the evening, shrimp and grits, served Memphis-style. Rich and super creamy, this is an exquisite dish of comfort food, made with sharp cheddar. Topped with an heirloom tomato roux, andouille sausage and braised collard greens, it has layers of flavor. This is manna from heaven and you'll want to finish every delicious bite.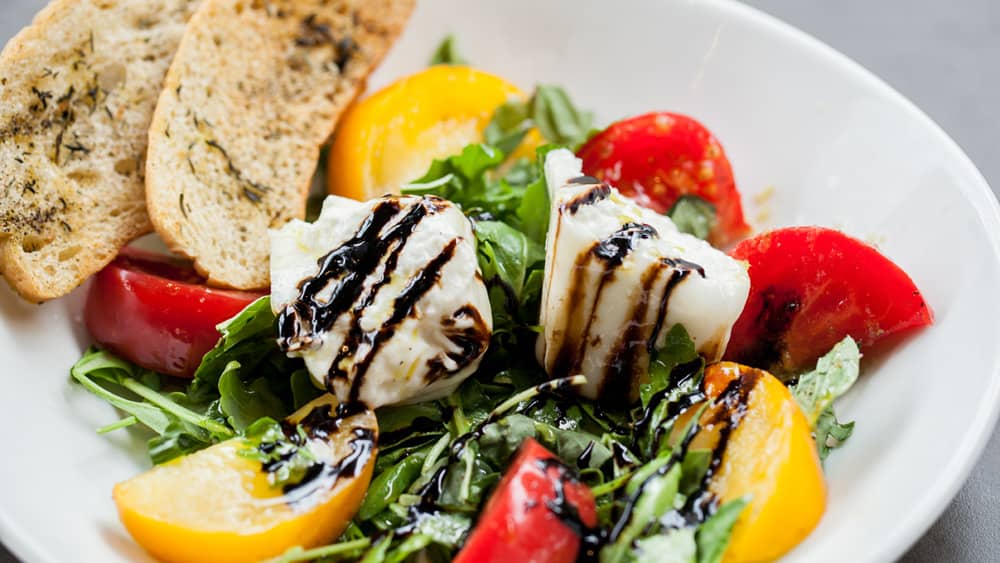 For the entrees, Kleinke brings two signature entrees that would be difficult to choose from, if you had to pick just one. The Southern fried chicken, served with garlic-mashed potatoes, a side of cole slaw and a biscuit, is perhaps the most beloved comfort food in the history of America. It's cooked to order and takes 20 minutes, but it's definitely worth the wait. With a crunchy, salty crisp and juicy moist meat, this is a dish with flavors that transported me right back to childhood and the foods I grew up on made with a generous helping of love. "People often comment that their grandma made chicken like that," says Tussey, a hands-on chef-proprietor who stops by the table to check on us. We also sample the ever-popular BBQ combo plate, featuring the Holy Grail from the smoker—ribs, brisket and pulled pork. A generous plate of food, this is an entrée that's great to share. And if you're looking to add a side dish, try the mac-and-cheese, made with white cheddar and mustard seed that adds some pop.
If you've got a taste for comfort food that reflects tradition, love of the deep south and pride in its heritage, head over to Sweet T's for comfort food with a lot of soul and service that shines with that signature Southern hospitality. Don't be surprised if you leave with a Southern drawl, weaving words like y'all into your conversations.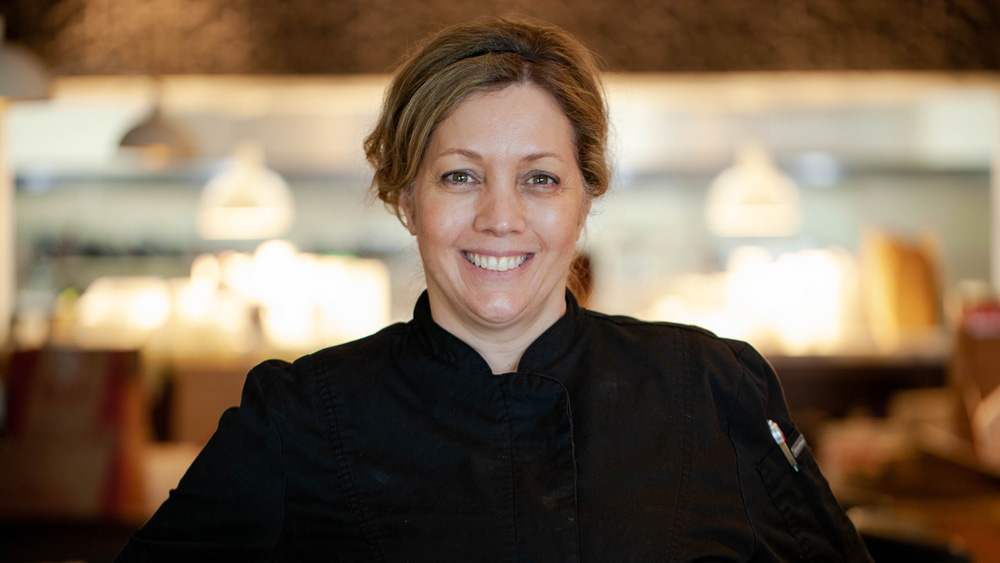 Sweet T's
Southern Classics & BBQ
9098 Brooks Rd. S
Windsor, Calif. 95492
(707) 687-5185
sweetsouthern.com
Open Tuesday-Sunday
11:30 a.m. to 8:30 p.m.