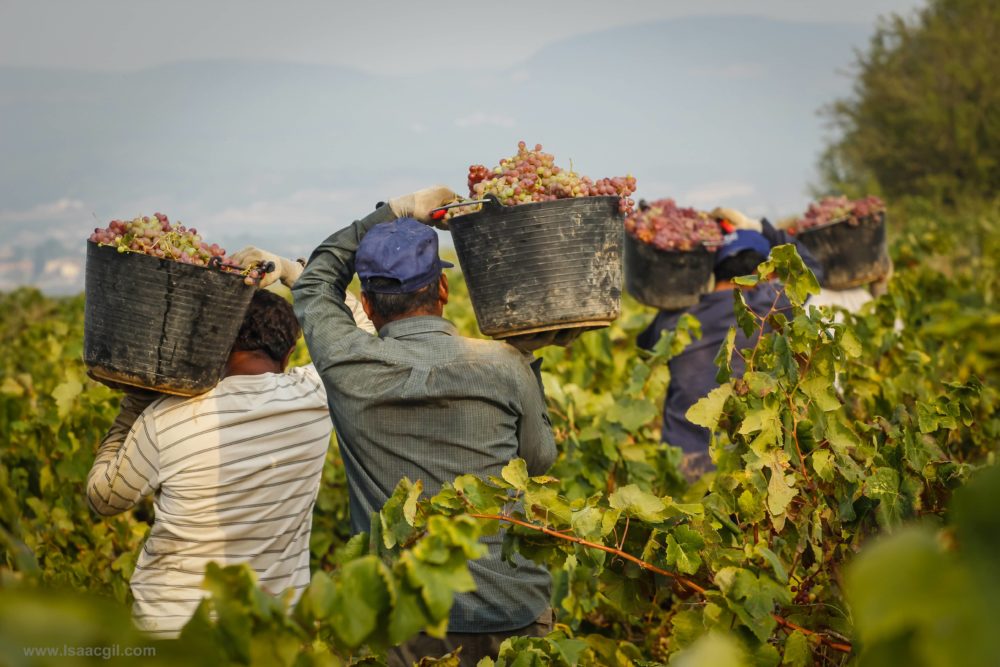 As if contending with the continued fallout from the pandemic, recent fires, political tensions and the looming devastating drought weren't enough, many businesses are now finding that hiring and retaining qualified employees has become one of their biggest challenges.
On the plus side, according to the State of California Labor Market Information Division's May 21 report, the unemployment rate in Sonoma County was 5.7% in April, significantly improved from the dismal 15.4% rate of a year earlier. Napa and Marin counties were much the same, with all counties seeing vast improvements in their unemployment rates from a year prior. On the one hand, this is great news. Businesses are opening back up as tourism rates increase, and those looking for work are finding plenty of options. However, hiring within this environment provides its own set of headaches.
Three questions always come up when it comes to staffing any business: who, how many and how much to pay. In the best of times answering these questions is relatively straightforward, but under the current conditions the task requires extra effort, especially within the wine industry.
A special-specialized workforce
Working within the wine industry—be it within management, the tasting room, cellar or vineyard—requires specialized knowledge and a certain skill set. To succeed, wine-industry professionals must blend the world of a rustic agricultural product together with that of luxury marketing while working within a hypercompetitive marketplace with thousands of brands, each selling a nearly identical product—or so it seems to many consumers—at price points that vary dramatically from a few dollars a bottle to hundreds. Beyond these complexities, hundreds, if not thousands, of specialized words and phrases are used to describe grape-growing, winemaking and the wine itself.
Wine also carries with it a widely differing collection of emotional ties with each wine drinker. For some, wine is an expression of art, craft, culture and/or history, while others see it as just another beverage. Wine is also an intoxicant that provides great joy to many, but can exacerbate suffering in others when not used with moderation.
To grow, make, sell and manage within the wine industry requires navigating a complex and varied path littered with all of these factors. This path is not for the faint of heart, and to succeed one must navigate it with a combination of art, science, experience and a good deal of sound judgment. That being the case, the "who" is of critical importance when it comes to making hiring decisions.
First, there's no longer any excuse for your workforce not to reflect the diverse world around us. If your management team and/or workforce is made up of primarily only one gender, one ethnicity or one sexual orientation, then there's work to do. The future (and the present, for that matter) won't look kindly on those organizations blind to even unintentional discrimination.
Creating a work environment that is welcoming and accepting to all is not only the right thing to do, it also makes good business sense. This is exactly the right time to develop and deploy a strategy to attract a broader applicant field. Doing so means you and your organization have spent time thinking about how to engage those not normally in your sphere of experience. It also demonstrates you've been rethinking the very framework your company has used to engage with others in the past.
The next consideration is how many people to hire in what seems an ever-shifting environment. Today's marketplace has become consistently unstable, and that is likely to continue for the foreseeable future. Will a new strain of the coronavirus cause future lockdowns? Will another fire—or fires—hit the region just when things are getting back to normal? Will the drought impact tourism just when things are loosening up? Will fickle consumer demand continue to erode wine sales?
On the one hand, these worries might cause some to scale back on new hires and continue to hunker down. But this would be a mistake. Now is not the time for retreat; rather, it's the time to venture forward with innovation and experimentation. The public is exhausted and longs for a safe escape to somewhere beautiful. Even with all the uncertainty, now is the time to engage with the world mano a mano in a manner that builds both company cohesiveness and customer loyalty.
The "how much to pay" question remains a real conundrum. Some companies are paying 10%, 20% and even 30% more per hour than a year ago, even though revenues remain erratic and uncertain. And with the recent influx of governmental assistance drying up, there is fear that by late summer another round of layoffs might ensue. That said, signing bonuses, educational and health-care stipends and flexible schedules have become common expectations for a workforce that is feeling empowered by increased demand for boots on the ground.
With all these challenges, there's a need to get the right people in the right places as soon as possible. Of course, like most aspects of business, math has a way of mudding the visions of dreamers. Even so, it could be those dreamers who keep the wine business vibrant and alive.