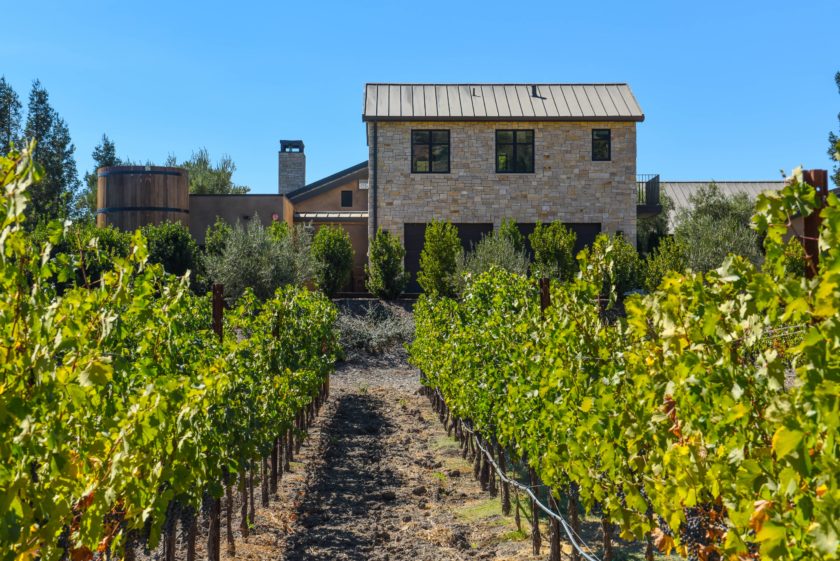 It's hard to believe that it has been more than a year since my last annual wrap-up. In COVID years, it feels like a decade ago, perhaps because here I sit, still writing about a virus that refuses to quit. But oh how far we've come with 23.8 million Californians vaccinated (60.3 % of the state population), booster shots at the ready and those 12 and under eligible to receive shots in arm I can only hope the latter put an end to classroom shutdowns at the first hint of a sniffle. Will 2022 be the year that takes us back to the life we once knew? Or, will it be another year of masks up, restrictions on. It's too soon to tell, but it appears that the Bay Area might be headed for a rebound thanks to new legislation, which was passed this fall. In October, Gov. Gavin Newsom signed off on Assembly Bill 61, which enables increased outdoor dining across the state and extends the Alcoholic Beverage Control order that allows for alcohol to be served outdoors in areas that weren't originally billed for outdoor service.
Onward and up
Though small businesses have been taxed to the max during the pandemic, the National Restaurant Association reported growth in the region, thanks to significant surges in foot traffic across the retail, restaurant and entertainment sectors. In September, market research firm Zenreach reported a 36% increase in traffic over the course of 2021. The Bay Area was a leader on the list with a bump of 164% in the San Jose/Santa Clara areas and a 124% uptick in the San Francisco/Oakland market.
Despite some noteworthy gains, struggles for businesses to survive, still run deep, according to data from the American Hotel and Lodging Association, which projected the hotel industry to end 2021 by more than $59 billion. Amid a dismal outlook for the industry, new properties in Napa County charged forward with development while others reopened doors with a flourish, including the refashioned Dr. Wilkinson's Backyard Resort & Mineral Springs, a Calistoga fixture since 1952. The long-awaited Four Seasons in Calistoga opened to the public in November to serve the well-heeled crowd the brand has become synonymous with. Other posh digs are also at the ready, including the Auberge Resort at Stanley Ranch, which began accepting bookings for stays early next year, and in November started selling 5-star residential offerings with prices, which started in the high $4 millions.
Wine in a new world
Like most industries, the wine biz has been far from impervious to the wrath of COVID. In October, Wine Business Monthly released their annual salary report, which revealed a puny 0.5% increase in wine industry wages. The modest bump was not surprising given the drop in on-premise revenue. Though the decline was countered by an uptick in direct-to-consumer sales, wineries were called upon to remain nimble in terms of cash flow and operations, in order to accommodate e-commerce surges, virtual tastings and ongoing list of tasting room protocols that continue to change.
While salaries didn't leap as much as employees might have hoped, potential new hires stand to gain as wineries scrambled to attract new talent. Promises of work-life balance, sign-on bonuses, flexible schedules, and diverse work environments are just a few of the tactics wineries turned to, to combat the "hospitality headache." (A pithy catchphrase that speaks to the pains and perils of trying to reel in new employees and keep the existing staff in place.) Zoom interviews continue to be a panacea of choice, offering candidates greater access to companies, and employers a wider net to vet and hook potential new hires. Companies including E & J Gallo Winery, have shifted the majority of traditional "office" roles to fully remote alongside countless other companies that are all dancing in a virtual world where proximity to the workplace, no longer matters.
As someone who spent most of the past decade content to work from home, my mindset has shifted, which I will blame solely on one too many months spent in a homebound form of solitary confinement. I realize I may be one of the last women standing who is pining for office politics, conference room confabs, and water cooler chitchat. I'm okay with that. Sure, there are benefits to a stay-at-home workplace. Flexible schedules reduced emissions on the roadways, and for those that desire, wear your pj's to work—every day. But if the past 19 months have taught me anything, it's the importance of human connection, after being forced to live without it for one too many months. By this time next year, I can only hope we will finally be over the COVID hump; but when the masks come off and comingling returns, I have to wonder if we will have an even bigger crisis to contend with—the mental health pandemic.