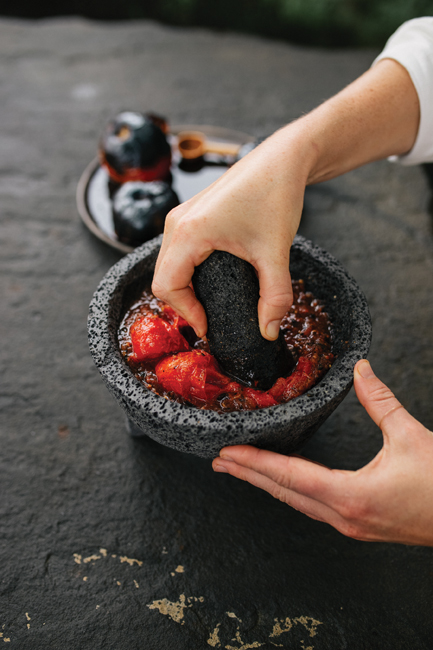 "After living with my tia in Guadalajara I was making salsa in my kitchen for myself weekly. When my nana tasted it, she urged me to start selling my product," says Kathleen Hallinan Mueller, founder of Tienda Salsita. Her nana, a native Spanish speaker and world traveler had a profound impact on her life. "She passed away in 2019 but I hold her dear as a guiding light in running my business and being authentic."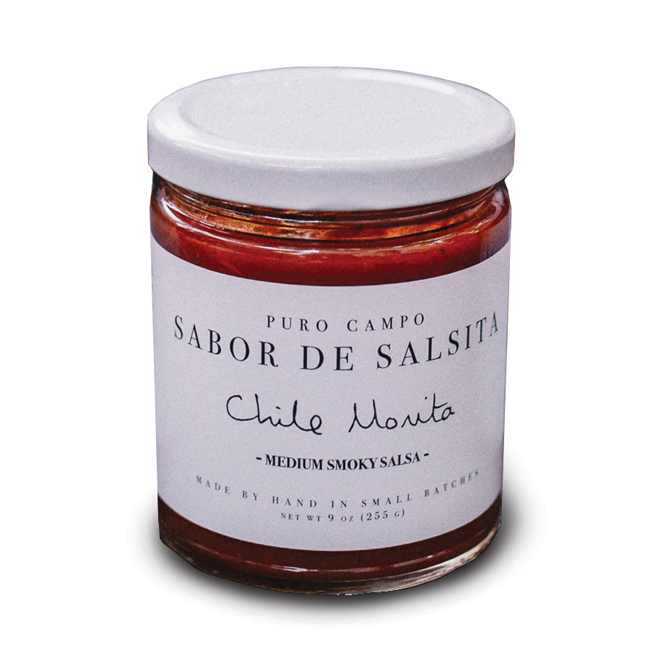 This authenticity is apparent in every jar of salsa. "The depth of flavor and layered profile of spice and seasoning comes from the hand toasting of our chiles and stone grinding of our product," says Kathleen. Tienda Salsita sources their tomatoes, tomatillos and fresh chiles from local Sonoma County farms. As the demand for her salsa increased, Kathleen switched from grinding every batch with a mortar and pestle to using a Molino, or traditional stone mill.
For the salsa lover, Kathleen recommends the Salsa Morita, their top seller and her nana's favorite. The Classic Salsa Pack is a great pick for new customers to try a variety of flavor profiles.
Learn more at tiendasalsita.com
Figone's Olive Oil Co.
Figone's Olive Oil is rooted in nearly a century of family history. In 1928, Egildo Francheschi purchased 65 acres in the San Joaquin Valley and began farming asparagus. He also planted an olive tree and began curing the fruit every year for his family. Three generations later, his great-grandson, Frank, built upon Egildo's vision by taking the fruit and starting the first artisanal olive oil company in the U.S. He planted several varieties of olives and purchased his own traditional hydraulic oil press (H-press) and began making olive oil in his great grandfather's asparagus packing shed.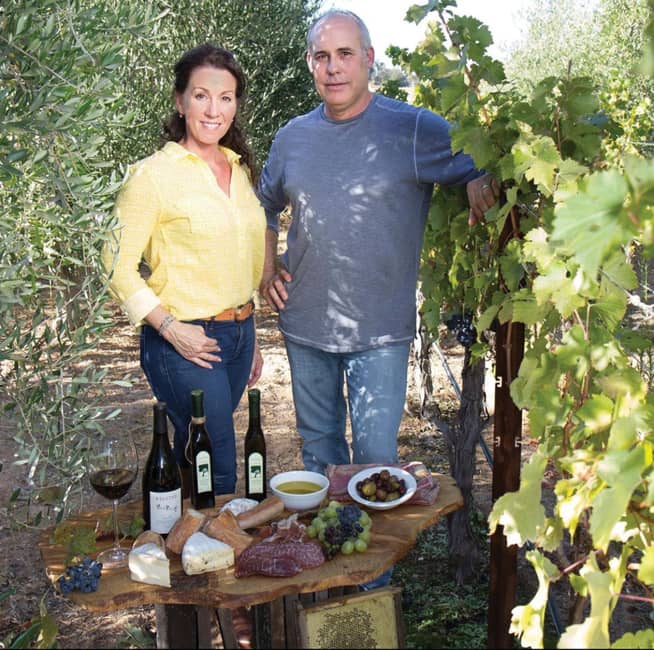 Today Frank operates all state-of-the-art machinery for the extraction of olive oil. "Frank Figone has a passion for what he does, and it is evident in the oil he produces," says Christy Figone, Frank's wife.
Their extra virgin olive oil and balsamic vinegar, as well as olive wood products, bath and body products and more, can be found at their shop in Sonoma Square, or online at figoneoliveoil.com.
 [Photos courtesy of Figone's Olive Oil]