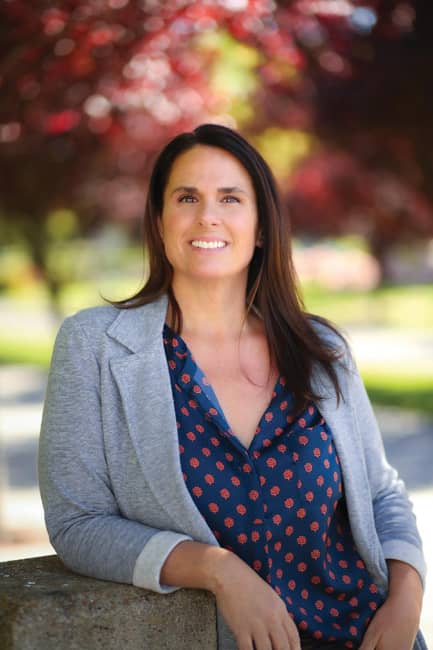 Home may be more of a feeling than a place, but almost everyone wants a place to call home. For Kathleen Stafford, finding that place of your own is key to putting down roots in a community and one reason that inspired her to make a career change from restaurateur to a real estate agent in the midst of a pandemic. "It became evident that it was time to reinvent myself," says Stafford, who is now leading the Stafford Family Team at Vanguard Properties in Petaluma.
As a young girl, Kathleen's father served in the Air Force, so packing up and moving every couple of years, was a routine part of her childhood. "I don't have that one quintessential place to drive by and call home," she says. Born and raised in Marin County, young Kathleen lived in just about every city in the county, including Tam Valley, San Rafael and Lucas Valley. Eventually, the family moved to Petaluma, where they lived in a family-friendly neighborhood, and for the first time in her life, she felt what it was like to be a part of the community. "I knew that was where I wanted to raise my family one day," she says. Her childhood longing became reality.
Over the years, Stafford has raised three sons and was a fixture at Pongo's Kitchen & Tap on Sonoma Mountain Parkway for a decade, as one of three owners. A hands-on proprietor, Stafford was always there to greet guests and help out front-of-the-house, along with her husband, Lawrence, and Kathleen's three sons (twins, Jesse and Tony, and their older brother, Nick) who grew up in the business. Along the way, she worked in the nonprofit world, making it her mission to bring drug and alcohol education to the schools in Petaluma and Rohnert Park through Petaluma Parents Against Drugs. She also volunteers with the Petaluma Area Chamber of Commerce.
In recent months, Stafford has hung up her apron and is wearing a new hat, helping her clients with their home search, and the driving force of her passion is family, friends and community. The Sonoma and Marin County-based Realtor is committed to finding that sacred ground for those longing to have a home of their own and put down roots in a community. Jesse is part of the Stafford Family Team. Like his mother, Jesse has close ties in Petaluma and his tech-oriented marketing and skill with design and aesthetics help with targeted digital promotion for those looking to sell. "And he has a fabulous eye for design and staging," says Stafford.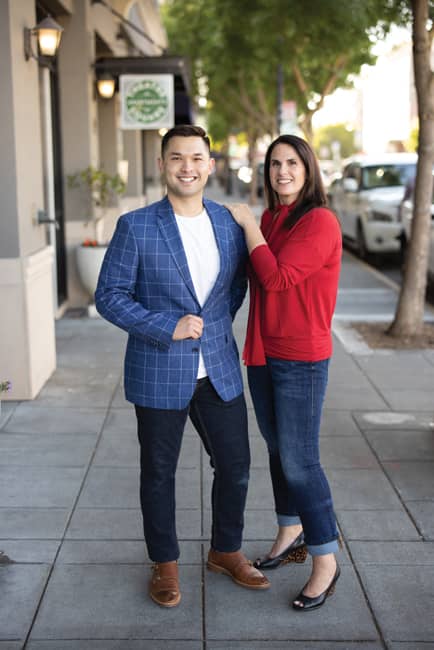 Though the real estate market continues its upward swing, making it more difficult for people to find a place they can call home, Stafford is committed to finding homes for her clients. "Everyone deserves to have someone on their side at every price point," she says.
"Kathleen gives her all to everything she touches," says one client, Nicole R. "She leaves no stone unturned to ensure her clients have the very best experience possible."
From restaurateur to Realtor, Stafford is busy these days launching a new career, but she continues to be people-focused and community-minded. "It goes back to my childhood because I grew up in so many houses," she says. "Finding a home lets people grow their roots in a community. When you own something, it becomes who you are."
[Photos courtesy of Stafford Family Team]