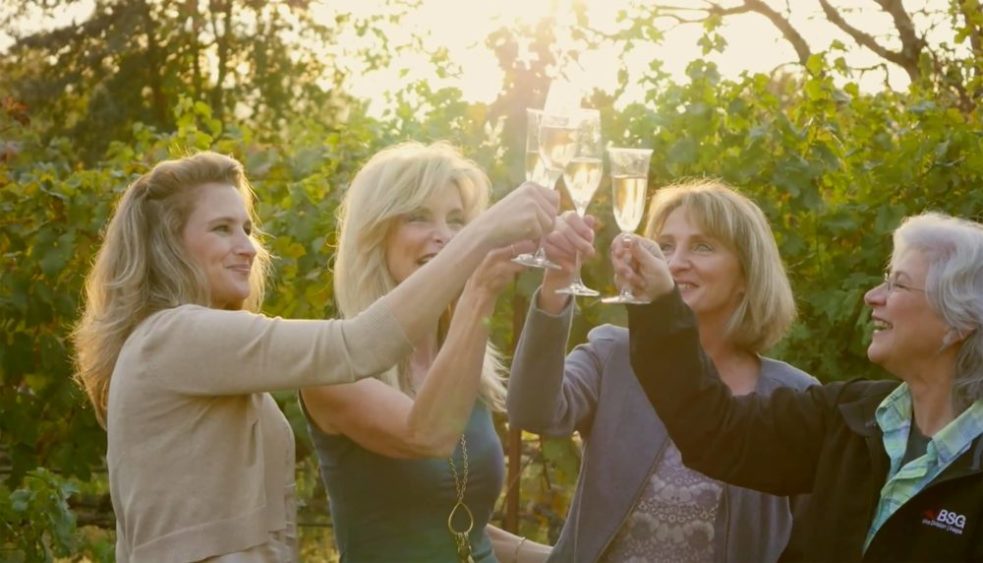 "We are very accessible as far as sparkling wines go. They're right in the middle—not too sweet, not too dry."—Sharon Cohn, co-owner, Breathless Wines
Watching the sunset. A great hike up Sonoma Mountain Regional Park. Reuniting with childhood friends after several years. These are just some of the cherished moments that can occur in someone's life, which can leave them breathless.
When sisters Sharon Cohn, Rebecca Faust and Cynthia Faust set out to create a wine brand in 2012, they named it Breathless in honor of their mother, Martha Jane, who taught them to savor all of the breathless moments that occurred in their lives. The winery also serves as a reminder to continue to create those moments in life.
As for creating the winery's label, it was a project that took time. "We still hadn't figured out the label, which took a couple of years. Just translating Breathless to the front of a label was a tough one for us," says Cohn. "We always envisioned it would be a beautiful, panoramic—from the top of a mountain because that's where we spent a lot of time with our mom. We probably hiked every trail and mountain around Sonoma County. That was her favorite thing."
Breathless Wines employs about nine people, which includes Winemaker Penny Gadd-Coster and the three sisters, known at the winery as Sister 1 of 3 (Sharon), Sister 2 of 3 (Rebecca) and Sister 3 of 3 (Cynthia). We have an eclectic and cohesive team working here, says Cohn, with most of the team already working full time in other positions.
Breathless Wines released its first sparkling wine in 2013. Just what makes their sparkling wine so appealing? "People mostly think about sparkling wine as a celebration and luckily Penny, our winemaker, is a foodie," says Cohn. "She makes these wines to go with food, and she thinks about the food that will go with it. And because of its composition, it goes with any kind of food. Sparkling wines can do the whole gamut. That's been my biggest education about sparkling wine since we began."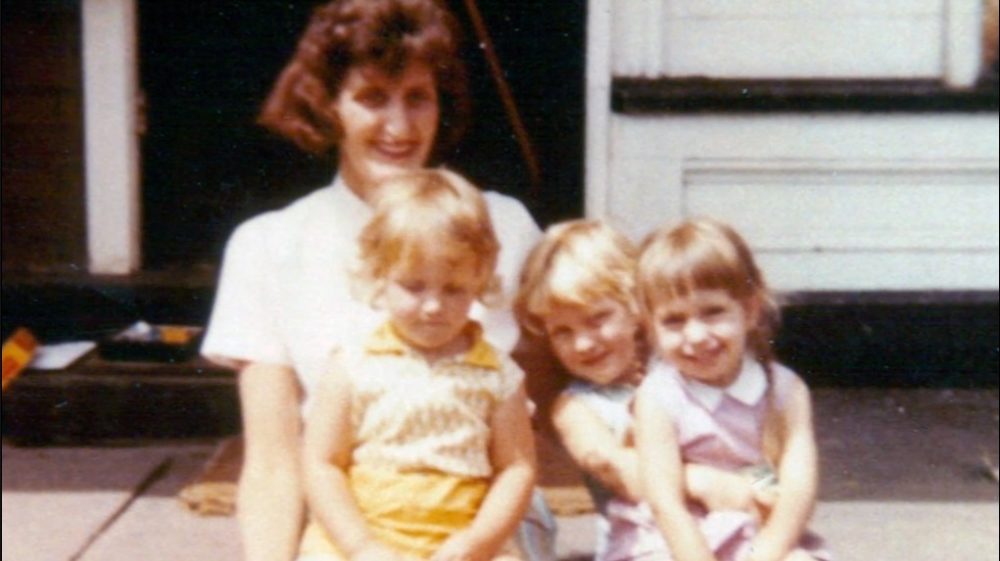 Being chosen as the Best Sparkling Wine by NorthBay biz magazine's readers' poll is a huge honor, adds Cohn, because Breathless is such a small producer. The wines are exquisite, she says, and they continue to win awards everywhere they go. It's also about the connection they have with their customers and how their sparkling wine continues to bring them back to the winery. Cohn says it's not a one-time wine. Customers really do want to come back and enjoy the winery experience, its location, or prefer to take the wine home with them and celebrate every day, wherever they're going. It's a wine that fits all occasions.
The wines are also approachable. "We are very accessible as far as sparkling wines go," says Cohn. "They're right in the middle—not too sweet, not too dry. And, also accessible as far as pricing. Those are two of our big pluses."
As for the future, Cohn says she and her sisters are excited about the new Ambassador Program, which was launched in April. The program gives customers—who are unable to visit the tasting room—an opportunity for Breathless to come to them and are also able to earn residual income each time a friend purchases Breathless Wines. Cohn adds that this will be an exciting new avenue to continue to grow their brand.
[Photo courtesy of Breathless Wines]