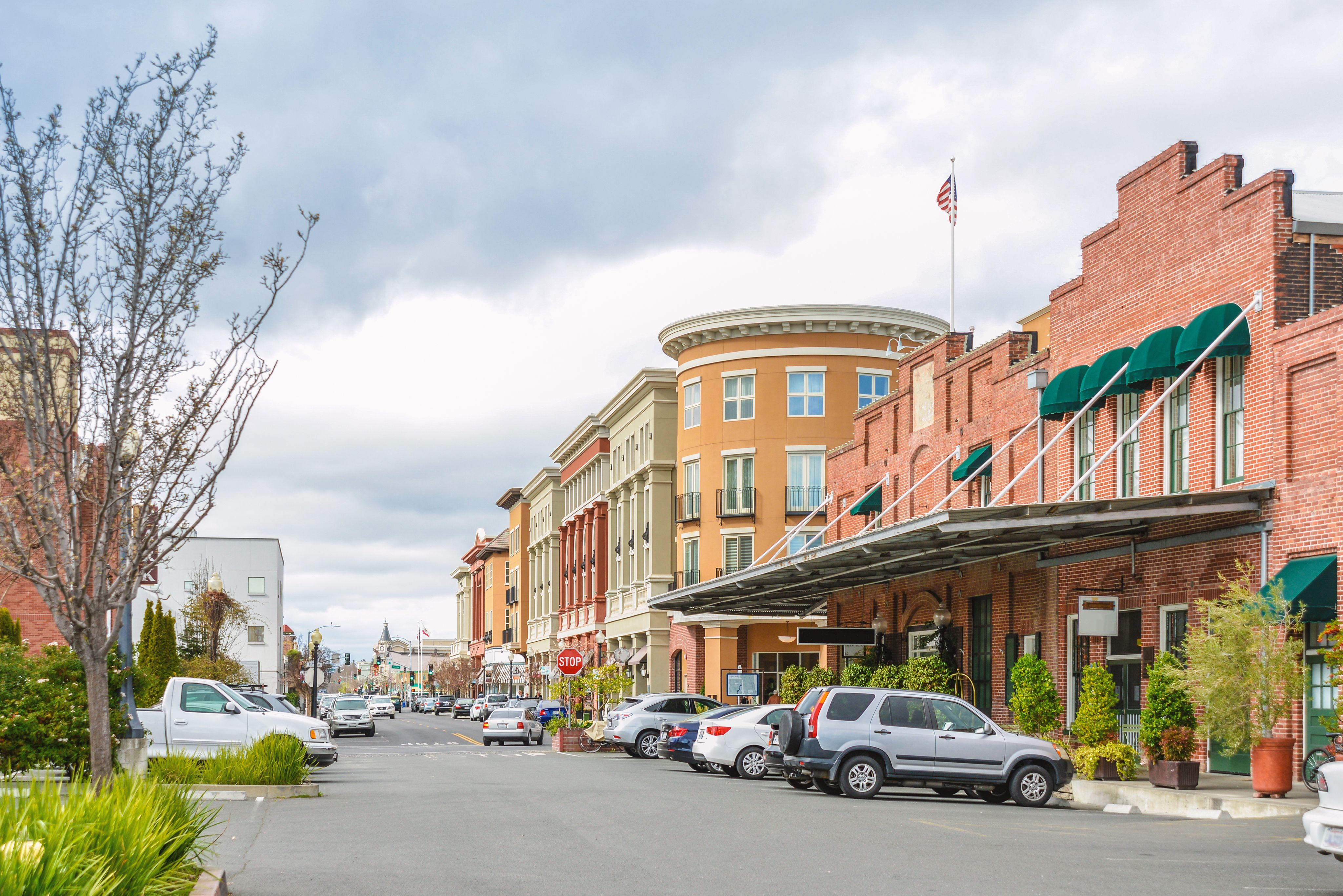 Every November, I've covered the Napa Valley Film Festival (NVFF) since the inaugural event in 2011, which drew more than 25,000 attendees. A number that in its heyday, grew to 50,000 and raised economic spending by $5 million during a time that would otherwise be in wind-down mode. In years past, the fest attracted a string of A-listers including Matthew McConaughey, Viggo Mortensen, Colin Farrell, Gina Davis, Billy Bob Thornton, Laurence Fishburne, and my all-time favorite, Will Ferrell, who I was lucky enough to interview when he gave a red carpet shout out to this very publication. But in 2019 there was an awkward transfer of leadership, and the exit of the festival's founders and producers Marc and Brenda Lhormer, who during their tenure, elevated the experience to Sundance caliber with a decidedly Napa Valley spin. Ever since, the fest has struggled to find its footing, with the pandemic derailing it, and last year, while other festivals like Mill Valley rebounded and returned to an in-person format, NVFF (present by Cinema Napa Valley), opted for a virtual event again.
Thankfully, this year marks a return to in-person programming, with a shift from one large anchor event to occasional ones sprinkled throughout the year, and the denouement coming November 10-13 with what's being dubbed the NVFF Film, Food, and Wine Showcase at the CIA at Copia. In contrast to years past where as many as 80-100 films screened, this new incarnation will feature a slate of 4 flicks, alongside honoree tributes and culinary events, which will coincide with food and wine culture invoked in the films.
While I would be disingenuous if I didn't state that I will miss the star-studded, fully-loaded film festival of the past that brought an unrivaled energy to our towns, my hope for the showcase, is that NVFF finds its stride and continues to position Napa Valley as a world-class place to visit, for not only food and wine, but also film. I'm also reminded how lucky we are to have the Cameo Cinema in St. Helena, with Cathy Buck at the helm, to ensure that indie film in Napa Valley never dies.
Family Biz
In a place where smaller, multi-generational wineries pepper the valley and work to hold their ground amid a landscape dominated by larger corporate operations, there are other local businesses that didn't let the pandemic or a faltering economy stand in the way of growth. Local entrepreneur and chef, Rachel Williams of Ray Ray's Tacos, whose take-home kits and breakfast tacos have gained a cult following at the St. Helena and Calistoga farmers markets, is branching out with a new restaurant on Main Street in St. Helena. It is expected to open early next year in the space that was once occupied by Legit Provisions.
Williams' family relocated to the Bay Area from Austin in 2012, and moved to St. Helena five years later, where she attended culinary school. After a year at The Restaurant at Meadowood, Williams decided to break out on her own, and by 2019 she had a stand at the St. Helena market. "It was my outlet to bring Austin-style breakfast and chef-inspired tacos to my community. I love visiting markets to see what locals like and I thought it would be a great place to connect with my community and give tourists a little taste of Napa Valley."
A true family-run operation, Williams' kids have been a part of the business since the beginning—packing chips, making salsas, trying recipes and working over the summer—and her husband, who is a designer by trade, manages the branding. Not long after the business began gaining traction, the pandemic hit. "I had this growth plan going in one direction, taking on more events and clients, and then all of that was canceled immediately." With the future of the market undetermined, Williams pivoted and began offering her take-home taco kits, which once represented only 50% of her business, exclusively. "It became my whole business as the kits became a mainstay for locals, and my business tripled. This community that promises to back local people truly does. I felt very supported. I'm excited to take the next leap here in St. Helena."
Williams isn't alone when it comes to growth on the heels of the pandemic. According to Craig Smith, executive director of the Downtown Napa Association, the city saw growth in 2021 that surpassed record gains in 2019. In a recently released poll from American Express that surveyed small businesses across the country, it was revealed that business nearly doubled during the period from July 2021 to July 2022. Survey findings also showed that small businesses saw revenues increase by as much as 87 percent, though not without challenges with recruitment and retention, which remain problems. The study also reported that small businesses plan to invest in mobile apps and social media marketing and advertising (Facebook ads being the leader) as a means to fuel growth in the coming year, along with a continued prioritization on customer service and loyalty programs.
So, as "the show must go on" sentiments rally for this year's NVFF showcase, so too do local small businesses and wineries rock on.