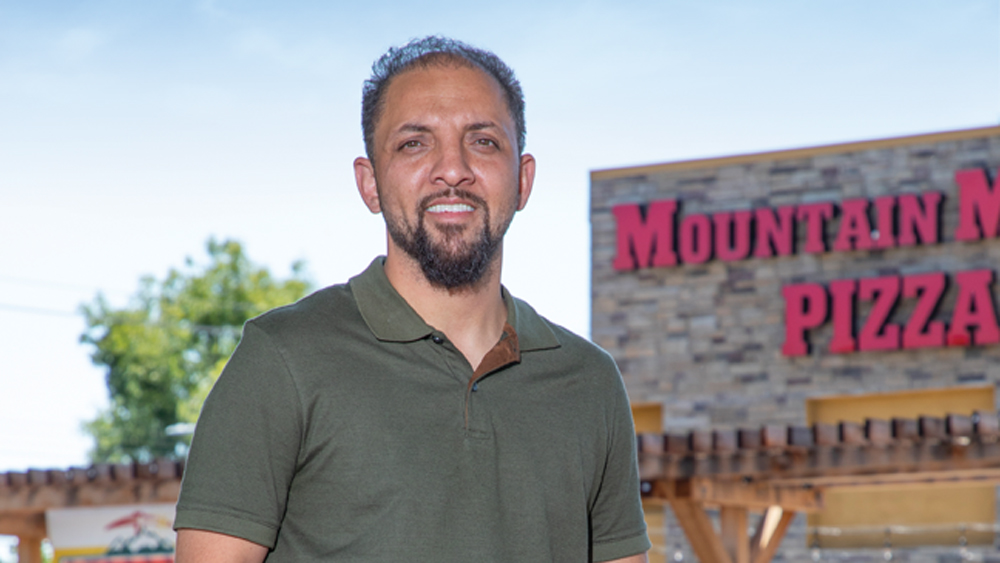 Thriving communities don't happen by chance, and for Sonu Chandi, the impulse to serve the community and help other businesses flourish is second nature to him. He understands that it takes community-minded people to drive change and navigate the inevitable challenges that arise. "I'm always thinking of ways we can make a difference," says Chandi, proprietor and chief executive officer of Chandi Hospitality Group, located in Santa Rosa. "I want to see every business succeed, and I'm always looking for ways to help other entrepreneurs. I truly believe that all boats rise with the tide. I hope to see this in downtown Santa Rosa."
Chandi stepped into the business world, mostly by chance, as a fifteen-year-old when his family moved to the United States. His father, Gurcharan Singh Chandi, and partners planned to open a restaurant in Walnut Creek. Before the business first opened, young Sonu served as the translator to help with the design, layout and marketing of the restaurant. And along the way, he and his brothers learned to negotiate leases, manage vendors and build a hospitality team.
Once the restaurant opened, he worked the line during the Friday night dinner rush. "It was fun and hard work to start in the kitchen," he recalls. He also helped out, front of the house, on weekends, but he wasn't so sure then that he wanted to get into the same line of work as his father. "I seriously thought about not [going that route] because my dad was putting in a lot of hours at the restaurant."
In 2007, the Chandi Hospitality Group purchased their first restaurant, a Mountain Mike's Pizza in Rohnert Park, and the Chandi family moved to Sonoma County in 2008. At the time, Sonu was a student at San Francisco State University, majoring in business, but he was suddenly thrust into the world of franchised restaurants. And along the way, he had a change of heart. "It's in our Punjabi blood to take risks and try new things," he says, referring to his Indo-Aryan heritage with the Punjab region of South Asia.
Since then, the company has developed 12 additional sites in the North Bay. "We're the development agency for the North Bay," says Chandi. The Chandi Hospitality Group operates in five counties (Sonoma, Marin, Napa, Mendocino and Humbolt). "We also opened in Eureka in the middle of the pandemic, and it's been a huge success," he adds. Additionally, the company owns Bollywood Bar & Clay Oven, as well as Beer Baron in downtown Santa Rosa.
Chandi, who turns 36 In October, knows something about managing the complex challenges of business, especially in the midst of crisis. Like many other Sonoma County businesses, the company has had its challenges in recent years, starting with the 2017 firestorm, planned power shutoffs, the Kincade fire and now a pandemic.
"Since 2017, it's been a rollercoaster, but the pizza business has been well received during the pandemic," says Chandi, whose business has gained a reputation for always being there in times of crisis, feeding first responders. And when a shelter-in-place order went into effect in mid-March, two of his restaurants closed and employees were furloughed, but Chandi Hospitality Group provided a hot meal every day to staff members. Two months after the pandemic hit, the company was operating at 90 percent capacity. Currently, Mountain Mikes is doing about 93 percent of its business, which is a blessing, says Chandi. "We have also re-opened outdoor dining at Beer Baron and Bollywood. Both patios have been well received, but daily changes with the pandemic make it challenging to manage the business."
Chandi lives in Santa Rosa with his wife, Ranjit, and their two children, Ruhann and Gia. He's a young entrepreneur, still working to strike the right balance between work, family and community, so winning Best Business Community Leader—in the midst of a pandemic—took him by surprise. "The past three years of disasters has taken a toll on me and my family, but I am honored and committed to Sonoma County for the long term. We help when we can," adds Chandi. "And we support the organizations that make our community strong. As an individual, you can't always make a difference. We all have to work together. We have more power collectively."
As for the future, Chandi remains optimistic for the local business community. "These are the most challenging times in history. I hope the community comes out of this and works with the government and other entities. My hope is that we come out stronger and find a way to do it. We have to work together."