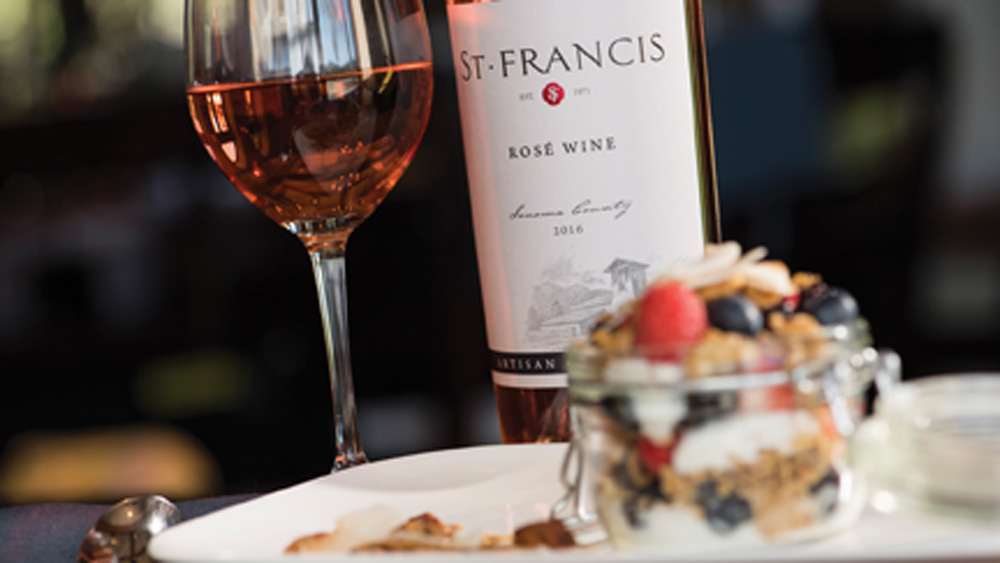 Barbeques, beaches and front porch picnics are perfect settings for this year's winner of Best Rosé. And Katie Madigan, award-winning winemaker for St. Francis Winery & Vineyards in Sonoma Valley, thinks there is also a space at the Thanksgiving table for this lively newcomer of recent years.   "Rosé is such a fun wine for me to make every year. It should be fun to drink and delicious," she says. "Every vintage is different in terms of the varietal makeup. I personally like Rosé that has a nuance of rose petals."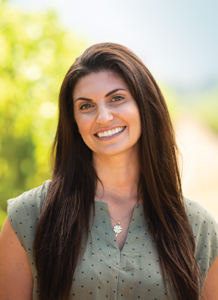 Fewer than 500 cases of St. Francis Rosé are released in the spring, and Madigan produces her Rosé in the Provence style, using the saignée (French for bleed) method. This southern French style is considered by many to be the benchmark for dry Rosé, generating wines that are fresh and crisp with a lovely blush color. "Rosé is made in so many different ways. The style is consistent, though the grapes may be different with each vintage," says Madigan.
For more than four decades, the wines of St. Francis Winery & Vineyards have reflected the finest mountain and valley vineyards in Sonoma County. Founder Joe Martin fell in love with Sonoma Valley and established his vineyard in 1971, planting 22 acres of Chardonnay. He also pioneered the planting of the first 60 acres of Merlot in Sonoma Valley. After achieving great success as a grower, Joe opened his own winery in 1979 with business partner Lloyd Canton. In 1988, St. Francis partnered with the Kopf family, long admired for their historic family legacy in the wine and spirits industry.
Preserving Sonoma County for future generations is very much a part of what this winery is all about. Working throughout history to safeguard Sonoma County's nearby creeks and waterways, this state-of-the-art winery, built in 1999, includes a 4570-kilowatt solar energy system.
St. Francis Winery (named for the patron saint of animals and ecology) is 100 percent California Certified Sustainable, meaning the growing and winemaking practices are sensitive to the environment, responsive to the needs and interests of society-at-large, and are economically feasible to implement and maintain. The namesake honors, too, the Franciscan monks, accredited with planting the first vineyards in Sonoma at Mission Salano in the mid-19th century.
St. Francis Winery & Vineyards offers a nationally-acclaimed wine-and-food pairing experience (a lovely five-course fine dining experience) that embodies Sonoma County's diverse agricultural and culinary traditions. Stunning vineyard views and engaging, knowledgeable hosts create a memorable engagement fit for both the sophisticated bon vivant and the casual epicurean. A two-acre estate garden provides access to fresh fruit, vegetables and herbs grown steps away from the kitchen.
This charming and authentic mission-style tasting room is located at 100 Pythian Road at Highway 12 in the beautiful Sonoma Valley. The bell tower houses a 1,000-pound bronze bell cast by the Marinelli Foundry in Italy. It chimes every hour and can be heard throughout the valley. The wine tasting experience here assures the consumer the wine was responsibly created with environmental and economic viability, and with high quality in mind.
Enjoy this award-winning Rosé with fish, veggies, chicken or grilled steak. And if you're looking for a more adventurous pairing, try it with potato chips, and even chocolate chip cookies. "Rosé is great sipped and chilled on its own," says Madigan. "It pairs well with a Buratta as a happy hour refresher, or even a sit-down dinner at Thanksgiving."