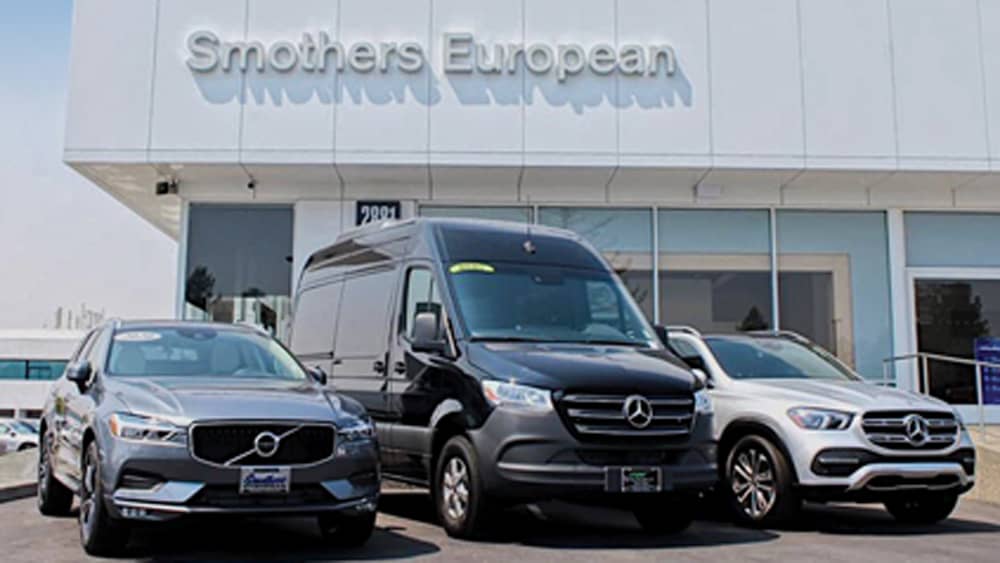 When it comes to championship brands, the New York Yankees or Golden State Warriors come to mind. But another worth mentioning, at least around these parts, is Smothers European. For the past 35 years, Smothers European has proudly served the North Bay. And over the years, they've been voted Best Luxury Car Dealership in the annual NorthBay biz readers' poll, 14 times. "This year's win validates a lot of our hard work," says John White, vice president of operations.
The business can likely thank the majority of their success to committed and talented employees who stay long term because of its down-to-earth ownership. The family business began in the early 1980s and the second and third generation Smothers have been hands-on in keeping the business running. On-site ownership, along with staff members, who've been a part of the Smothers Service family for upwards of 20 years, make Smothers European unique. The question still remains, with plenty of auto dealerships throughout the tri-county area, so what exactly sets this dealership apart?
Most people lament the surprise scratches, random dents and the ultra-terrifying check engine light, but the straightforward and honest approach that Smothers provides in the service department can ease any tensions one might have with bringing their car in for work. Whether it's a simple oil change and tire rotation, or something bigger like a transmission, Smothers is there to provide the fastest and most professional care to get customers back on the road and back to their lives.
Another issue that arises at car lots are high-pressure sales tactics. You won't find that at Smothers, however. The sales team offers a low-key approach when it comes working with customers. What's more, the company has rolled out next-level service for customers that goes above and beyond the call of duty. After purchasing a vehicle, the customer can visit the dealership and get a free class on how to work it, and there's even a concierge service that can help assist in setting up various software such as Bluetooth and garage door openers. Whether it's a Mercedez-Benz, sprinter van or Volvo, Smothers European is there to help.
For 35 years, Smothers has taken pride in their ability and dependability, so it's not surprising to anyone to see them run strong for another 35 years. That's why North Bay biz readers voted Smothers, once again, as Best Auto Dealership in Sonoma, Marin and Napa Counties.