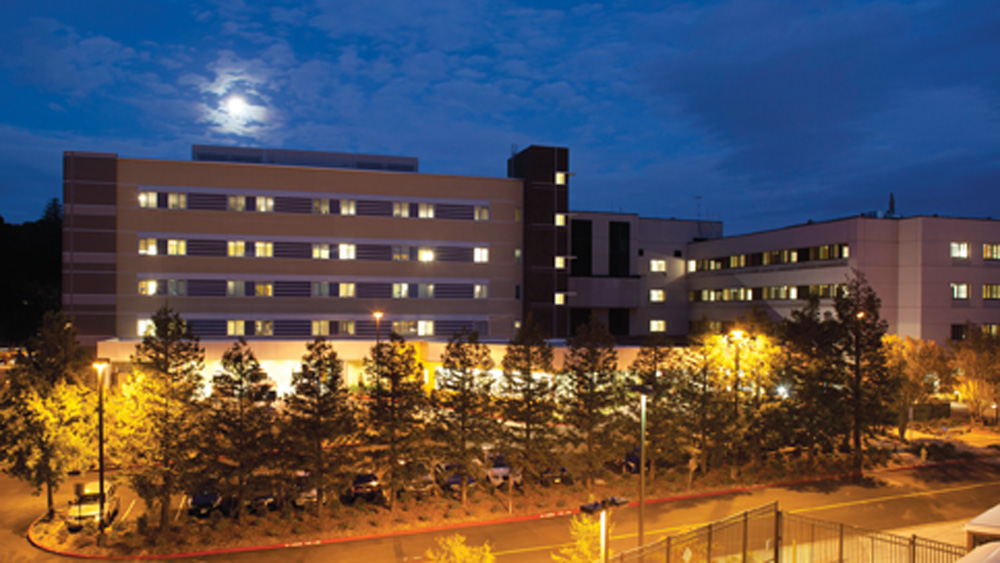 "Kaiser Permanente was founded on the radically simple idea that everyone deserves the chance to live a healthy life. That's why you can find high-quality care and coverage in one place." That's the mission of Kaiser Permanente—this year's winner of Best Health-Care Provider in the North Bay.
Founded in 1945, Kaiser Permanente has more than 12.4 million members in eight states and the District of Columbia, making it one of the largest nonprofit health-care plans in the U.S. It operates 39 hospitals and more than 700 medical offices, with more than 300,000 personnel, including more than 80,000 physicians and nurses. Locally, Kaiser Permanente's Marin-Sonoma service area includes two hospitals, Santa Rosa Medical Center and San Rafael Medical Center. Kaiser also has several medical office buildings in Santa Rosa, as well as medical offices in Rohnert Park, Petaluma, Novato, Mill Valley and downtown San Rafael.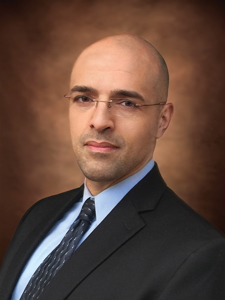 "Kaiser has proudly served the North Bay for more than 44 years," says Tarek Salaway, senior vice president and area manager for Kaiser Permanente Marin-Sonoma. "The San Rafael Medical Center opened in Terra Linda in 1976 and the Santa Rosa Medical Center followed in 1980. In total, Kaiser has more than 5,500 employees in the North Bay."
The organization points to its physicians, nurses and staff—those on the front lines of providing care to North Bay residents—for its success. Physicians are free to make decisions and practice medicine based on their patient's health care, without needing prior authorization. That focus allows them to provide the best care possible.
"Through our uniquely integrated model, nation-leading prevention, and cutting-edge treatment, we care for our members like no other health care organization," says Salaway. "Our physicians and staff have voted Kaiser Permanente Marin-Sonoma a 'Best Place to Work' for 14 consecutive years, and we consistently earn accreditation and awards, including Centers for Medicare & Medicaid Services (CMS) five star quality rating; National Committee for Quality Assurance (NCQA) 5-star rating; Healthgrades Top Hospitals for Patient Safety Excellence and Outstanding Patient Experience; excellence in breast, cancer and stroke care; and Healthcare Equality Index "Leader in LGBTQ" Healthcare Equality Designation."
The two North Bay medical centers serve more than 350,000 members, who appreciate that Kaiser Permanente is also a very convenient and patient centered health-care system. This is partly because patients can email their doctors with questions, or even have consultations via phone or video without having to leave work or home. This was put to the test more than ever during the recent COVID-19 outbreak. Powered by the world's largest private electronic health-record system, Kaiser Permanente was able to quickly ramp up telehealth offerings because it already had an efficient system in place. Telehealth offerings include video visits, phone appointments, e-visits, email consultations, mail-order pharmacy and a host of other virtual support options online and via the app.
In addition, its integrated electronic health record system and vast network of members not only helps streamline services on an individual patient basis, but also helps drive research and monitor trends across large and diverse populations. Kaiser Permanente publishes and widely shares its research with other health-care providers throughout the world, allowing them to spread best practices and improve health outcomes — both locally and globally.
Members also appreciate the seamless experience Kaiser Permanente provides, offering many same-day services under one roof and the capability of handling many health-care tasks through the Kaiser Permanente app, including emailing doctors' offices, scheduling routine appointments, ordering prescriptions and checking most lab test results. Connected to one, real-time, electronic medical record allows any provider to see if patients are due for a screening, if they have an allergy to a medication and if there are other pre-existing health conditions they need to be aware of when providing care.
Kaiser Permanente continues to work in partnership with the communities they serve, using its collective knowledge to identify and implement solutions to difficult community health problems. Social, economic and health disparities among people continue to grow and Kaiser Permanente tries to shift that paradigm by advancing health through the spread of best practices that embrace innovation and technology. They are exploring new approaches for accelerating and scaling community health solutions to create greater impact and more equitable health outcomes.
"Committed to health equity and eliminating health disparities, is a key part of our mission that focuses on improving the health of the communities we serve," says Salaway. "Our physicians and staff are actively engaged on nearly 100 local boards and commissions and our community benefit programs provide funding and expertise to improve the total health of our most vulnerable populations."
Kaiser Permanente provides grants, technical assistance, communications support, and other types of in-kind services to community organizations that serve low-income, at-risk communities. Last year, Kaiser Permanente invested more than $897 million in Northern California community programs and services.