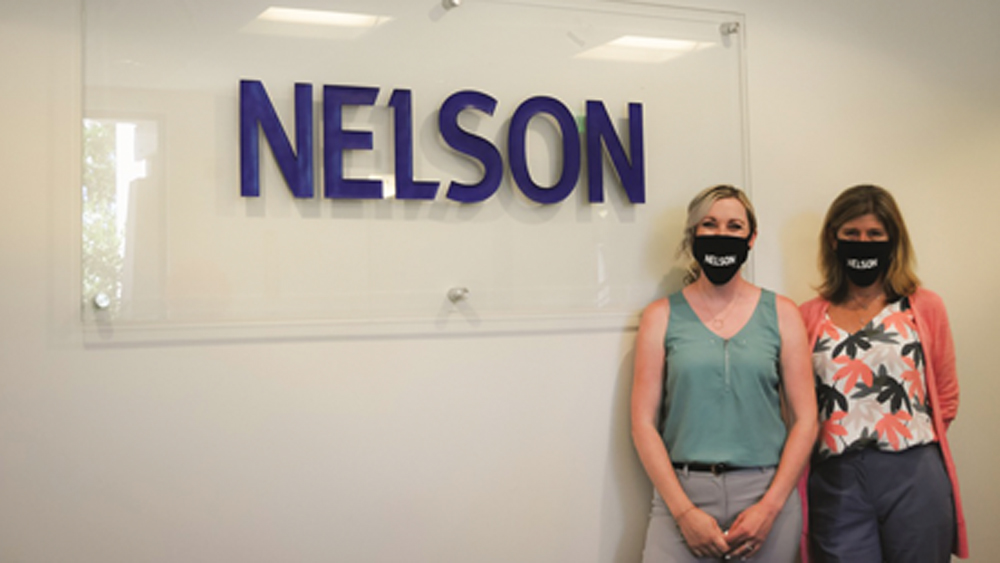 Nelson celebrates 50 years in business in 2020, and the company also earned a win for the Best Job Placement Service in the North Bay. Founded by Gary Nelson in 1970, the company's primary emphasis was initially on administrative staffing. Over the next 20 years, the company expanded its services, working with placement in accounting, finance and IT staffing.
Today, Nelson specializes in a wide range of job placement categories, including IT, engineering, legal, administration and HR, wine, beverage and hospitality. Whether you're seeking full-time, part-time or temporary work, Nelson's got you covered in the job market. And its services aren't limited to the North Bay, but all across the Bay Area in places such as Fairfield, Modesto, San Mateo, Pleasanton and Pleasant Hill. Nelson also has offices in Sacramento and Southern California and works with companies whose workforces are located throughout the U.S.
Nelson's process to placing clients with the perfect fit is described as simple, but effective. First, Nelson defines a candidate's skills and matches them with an ideal role. That's followed by an interview process, verification and skill assessment, and engagement with a Nelson recruiter to review details and finally, continued support after placement. Want to work for the Best Job Placement Service in the North Bay? Nelson is always interested in meeting people who want to join the internal team, whether it's in corporate account management, sales or corporate services.
Nelson further stands out as the best in the business because of the company's well-known philanthropic efforts. The motto of the company's corporate philanthropy program, beCAUSE, says it all: "We give beCAUSE we care." The Nelson family has a long history of giving, and the company is dedicated to providing both financial support as well as volunteer hours to causes in the communities it serves. The company was ranked 36th out of the top 100 companies in San Francisco Business Times' 2019 Bay Area Corporate Philanthropists List.
The mission statement on the company's website is unwavering: "The Nelson beCAUSE program is dedicated to strengthening the communities in which we live, work and play, through volunteerism, investment and inspiring others to share our passion for giving back beCAUSE we care." Some of its contributions include The Boys & Girls Club of Sonoma and Santa Rosa, Make-A-Wish Foundation, Transcendence Theater Company and contributions to California Wildlife Relief Efforts, to name a few. The company also provides grants in the amount $500 to $2,500 to qualifying nonprofits serving California communities with Nelson's presence.
In an ever-changing world with an ever-changing job market, Nelson resources and recruiters can help community members get their foot in the door. Its dedication and passion for placing the right candidates to the right role is what makes Nelson the North Bay's Best Job Placement Service.